Charlie's Angels Blame Game Just Keeps Getting More Intense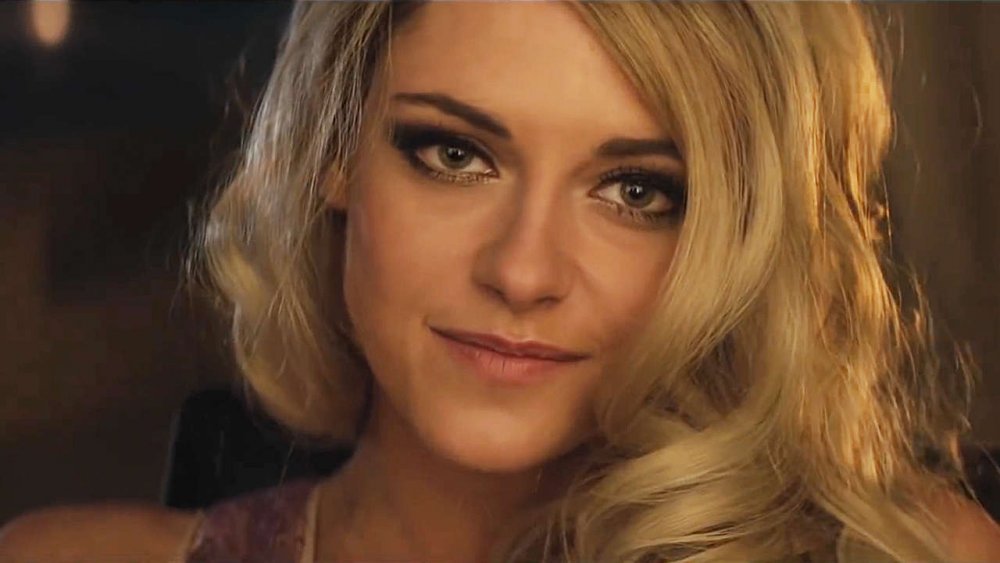 Following the dismal debut of Sony's Charlie's Angels reboot, writer, director, and actress Elizabeth Banks has offered up a few hot takes on why the angelic trio was taken down at the box office. During the film's U.K. premiere, she gave a new comment — and it casts a critical eye on the film's marketing campaign. 
Banks, who also starred in and produced the modern reimagining of the female-led action franchise, told MailOnline that among those who saw the Charlie's Angels reboot, the reception was mostly positive and that its poor box office was actually the result Sony failing properly promote the film.
"First of all, everyone that sees the movie loves the movie," Banks said. "I think that we had a problem with just, like, no one knew it was out." 
There are some things to unpack here, the first being Banks' claim that everyone who's seen it loves it. The argument isn't an unfamiliar one, often offered by directors looking for an easy way to counter a negative box-office narrative. The film's higher audience score on Rotten Tomatoes (79 percent against the critical rating of 57 percent) helps support Banks' statement that the marketing for the Charlie's Angels reboot may not have been the strongest to begin with. But in fairness to Sony, the film's marketing rollout was pretty extensive, according to The Hollywood Reporter. It not only featured a soundtrack laden with high-profile female musicians like Ariana Grande, Miley Cyrus, and Lana Del Rey, but also included a cross-promotion with RuPaul's Drag Race, partnerships with hair and fashion companies, and even a promotional spot with soccer star Megan Rapinoe. 
Yet, there were also reports that Sony knew the film's aggressive early marketing wasn't garnering a significant enough response. After the flop of another franchise reboot, Men in Black: International, the studio reportedly began to reassess how much it spends on films that seem to be underperforming in the lead up to their release. The Angels continuation cost around $50 million to make, but earned less than $9 million domestically during its domestic opening — a much lower debut than its projected $12 million to $15 million launch. That was just one-fifth of the $40 million the 2000 Charlie's Angels reboot — starring Cameron Diaz, Drew Barrymore, and Lucy Lui — made during its domestic debut. 
The box office bombing of Charlie's Angels has critics scrambling for answers as to why the film failed to succeed. In the meantime, Sony has decided to reduce the film's marketing budget from $100 million to $50 million ahead of its various international premieres. While Banks may continue to promote her new movie, this signals that even fewer people are probably going to know about it. 
Does Charlie's Angels' box office flop spell bad news for female-led projects?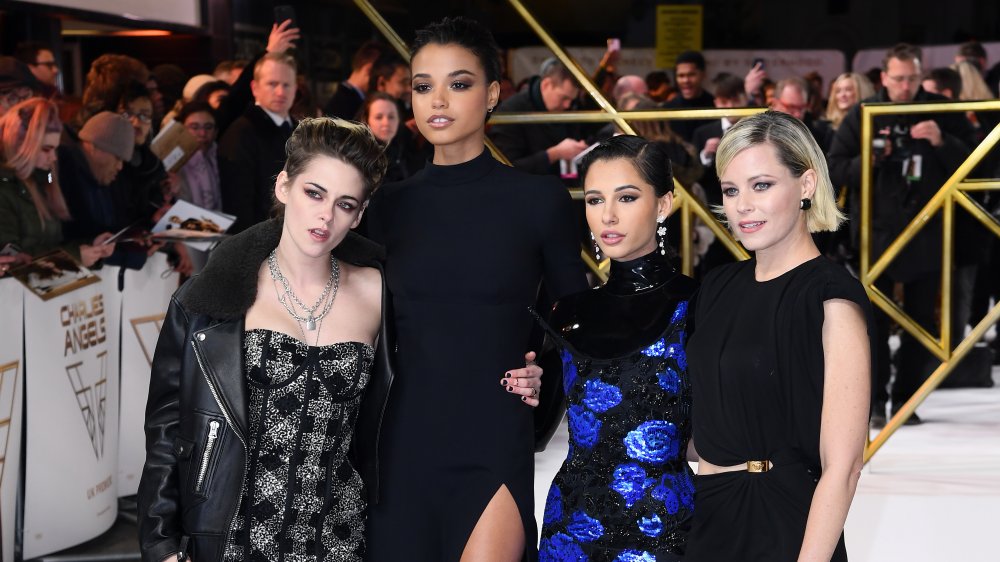 Gareth Cattermole/Getty Images
In the week since the Charlie's Angels reboot opened, several reasons have been thrown around to explain why it failed to relaunch the famed franchise. Banks had initially pointed to sexism among moviegoers as a big issue, followed by industry talk of how the film's performance may impact the future of female-led movies. That was primarily shot down, though, as much of Banks' argument ignored several recent successes for women-focused projects in film genres that tend to skew more predominantly male in their viewership. 
The success of other Sony reboots or sequels, like Jumanji: Welcome to the Jungle and Zombieland: Double Tap, may have led to some high box office expectations that were ultimately misguided in a year that's proving audiences might be experiencing follow-up fatigue. 2019 has been a particular test of franchise power, and there's been no consistent pattern that shows either way whether it's a smart move to try to relaunch old-but-popular universes. 
Of course, there are also other ideas about what was behind the film's failure. Charlie's Angels' lack of significant star power and its mostly fresh-faced cast, said cast's noticeable lack of presence on social media, its underwhelming-slash-predictable action scenes, and potential development issues signaled by the studio's decision to push back the film's release date multiple times are among Deadline's extensive list of why the film floundered. 
In spite of all of these moving parts, there's still talk of whether this more empowered spin on the Charlie's Angels franchise may be a bad omen for the Hollywood push to get more women in front of and behind the camera. Banks previously acknowledged the potential of this while defending her film and pointing to the proliferation of male-led franchises like the Spider-Man movies (despite a few box office under-performances). 
Social media analysis company RelishRemix had this to say about Banks' more feminist approach to the action movie: "Angels is the latest example in a 'woke' effort to reboot a franchise that many were not all that interested in to start with. In fact, many references to the 2000 version get a call-out as a reason this one doesn't seem to compare — whether it's the cast or the action teased from the film. And, as observed with other recent films, some action/adventure, unfortunately, fans say they're steering clear of this one because of its 'girl power' messaging."
During her interview with MailOnline, Banks was asked how the film might have fared if a male director was at the helm. She admitted, "I have no idea. I couldn't even speculate." That might seem like a deflective answer, but it's also an honest one. While the initial 2000 reboot of Charlie's Angels earned $264 million, its 2003 follow-up — which was helmed by male director McG — had a bigger budget but ultimately made $5 million less at the worldwide box office than its cheaper predecessor. That was enough for Sony to put an abrupt halt to any plans for a third installment. ABC's attempt at rebooting the franchise for TV also failed to dredge up much interest. Before Banks had even put her hands on the 43-year-old franchise, it was somewhat knowingly in decline, and Banks' smaller budget for her version of the spy-action movie reinforces this. 
Still, there have been plenty of places where women have proven there's a space for narratives that center around and are led by women — just take a look at the projects overseen by a growing number of women behind the Marvel Cinematic Universe, and all the impressive women in the Star Wars universe. Elizabeth Banks herself is also proof of this. Part of why Sony even greenlit the Charlie's Angels movie in the first place was because the actress and director had delivered a box office smash hit with her directorial debut, Pitch Perfect 2. 
In a film climate where the binary between low-budget, independent, award-winning films and billion-dollar franchise box office performances seemingly rules everything, there's little space for the middle-budget movies that once occupied the in-between. With all that could have been behind the reason for Charlie's Angels' flopping, it being women-driven shouldn't be one of them.