Elizabeth Banks Unleashes Blame For Charlie's Angels Bombing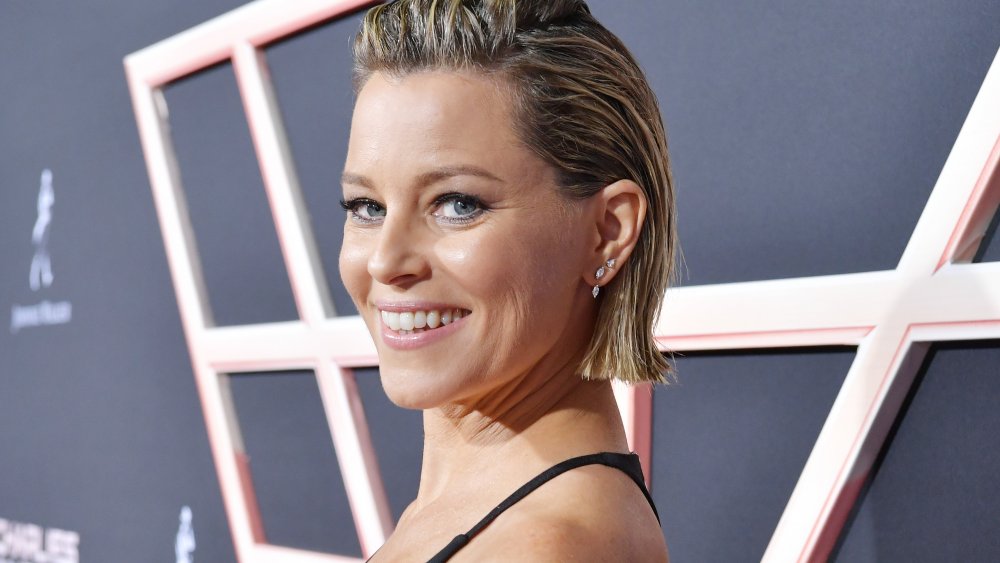 Amy Sussman/Getty Images
The heroes of Sony Pictures' Charlie's Angels reboot may have taken down the bad guys, but the Elizabeth Banks-directed movie failed to take down the box office. Now, an interview with Banks — who wrote, produced, directed, and starred in the new Charlie's Angels movie (as Bosley) – reveals where she thinks the blame rests. 
Speaking with The Herald Sun (via IndieWire) before the film's November 15 release, Banks blamed at least part of her film's potential (and then eventual) box office failure on a mix of a growing streaming culture and the sexism that exists both among audiences and those in the film industry. 
For Banks, battling the hurdle of "getting people off their couches to pay a babysitter, buy dinner, buy popcorn" is tough but necessary to advance women in film. "Look, people have to buy tickets to this movie, too. This movie has to make money," she said. "If this movie doesn't make money, it reinforces a stereotype in Hollywood that men don't go see women do action movies." 
Banks went even further by pointing more specifically to the performance of female-led superhero franchises like DC's Wonder Woman and Marvel's Captain Marvel as proof of a gender gap she says exists in films and within specific genres. As the director sees it, men will naturally show up more for comic book movies starring women than they will for female-led films like the Charlie's Angels reboot because the former are still within a male-focused genre.  
"They'll go and see a comic book movie with Wonder Woman and Captain Marvel because that's a male genre," Banks stated. "So even though those are movies about women, they put them in the context of feeding the larger comic book world, so it's all about, yes, you're watching a Wonder Woman movie, but we're setting up three other characters, or we're setting up Justice League."
It's somewhat of an odd statement for several reasons — the most obvious of which is that Banks' latest entry in the decades-long Charlie's Angels saga isn't so different from the kinds of movies she said put men in theater seats. The 2019 installment is both within a studio universe and a genre heavily marketed to male viewers. 
It's also not exactly clear why Banks believes male audiences have to support a film for it to be successful. A comprehensive report from the Motion Picture Association of America revealed that women made up significant shares (and even majorities in certain areas) of movie-going and home-viewing populations in 2018. Women were 51 percent of moviegoers and 47 percent of ticket buyers, and made up 49 percent of the audiences for the 25 top-grossing domestic films of last year. 
On the subject of the two superhero movies Banks brought up, Wonder Woman ultimately proved itself to be a worthy watch for both male and female viewers, earning $821 million worldwide at the box office when it debuted in June 2017. Meanwhile, Captain Marvel left her mark by becoming the eighth Marvel Cinematic Universe movie and first female-led film in the MCU's 11-year history to earn more than $1 billion at the box office. 
The Charlie's Angels director and actress did take the time to clarify her statement, noting that she's not critical of those films' narratives or successes. Instead, she argued that those can't be the only kinds of female-led films that garner support from studios in production and from audiences at the box office. 
"By the way, I'm happy for those characters to have box office success," Banks said. "But we need more women's voices supported with money because that's the power. The power is in the money."
Starring Kristen Stewart, Naomi Scott, Ella Balinska, Patrick Stewart, and Banks herself, the Sony action-comedy cost somewhere between $48 million and $55 million to make, but made only $27.9 million worldwide during its opening weekend. Domestically, it earned an abysmal $8.6 million — lower than the studio's conservative box office estimations, which predicted around $10 million in first-weekend stateside earnings. The Charlie's Angels reboot also only managed a 59 percent critical score on Rotten Tomatoes. That said, the audiences that did show up during opening weekend seemed to like the movie considerably more than critics, as Charlie's Angels has garnered an 80 percent Rotten Tomatoes audience rating.
Charlie's Angels isn't the only reboot that failed to launch this year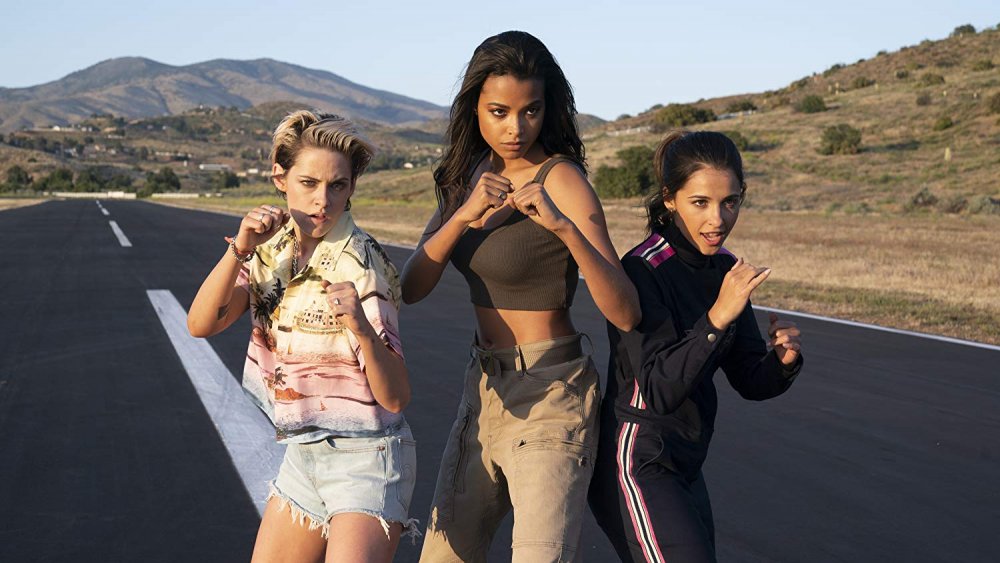 In a separate interview with The Wall Street Journal, Banks somewhat piggy-backed off her superhero statements to The Herald Sun by going for another significant — but this time, male-led — Marvel franchise. "You've had 37 Spider-Man movies, and you're not complaining!" Banks pointed out. "I think women are allowed to have one or two action franchises every 17 years — I feel totally fine with that."
Banks seems pretty caught up on superhero films when thinking about the box office bombing of Charlie's Angels, but it's all somewhat understandable. In light of her history of advocating for women in film, the director's comments point to a personal desire to protect her film and future ones from those who might say women-led anything doesn't sell. Of course, that's in any genre, but especially those outside the one currently earning historic box office revenues. 
Still, as Banks chalks her film's poor performance up to gender disparities, other industry experts are turning to a different issue — one that might mean more problems ahead for studios with long-standing, big-budget franchises. 
While some might see it as an individual flop, Charlie's Angels is just one of several reboots and franchise extensions that have delivered way below box office expectations recently. Terminator: Dark Fate suffered an insane failure during its opening weekend earlier in November. Films like Hellboy, Men in Black: International, X-Men: Dark Phoenix, and Godzilla: King of the Monsters are also among the biggest box office flops of 2019. 
A number of those are superhero films or comic book adaptations, most are action films, and all are part of franchises. So what gives? Well, according to some industry experts, the flop of Charlie's Angels may not be so much a sexism issue as a combination of franchise fatigue and overblown financial expectations. This may very well be part of the reason Banks' film struggled, considering the female-led action franchise has two TV shows and two early 2000s movies already in its library. 
If it's any consolation, Banks was able to make a film that had women leading it both in front of and behind the camera, and that's a win no matter which way you look at it.