The One Character We Hope Returns In Shameless Season 10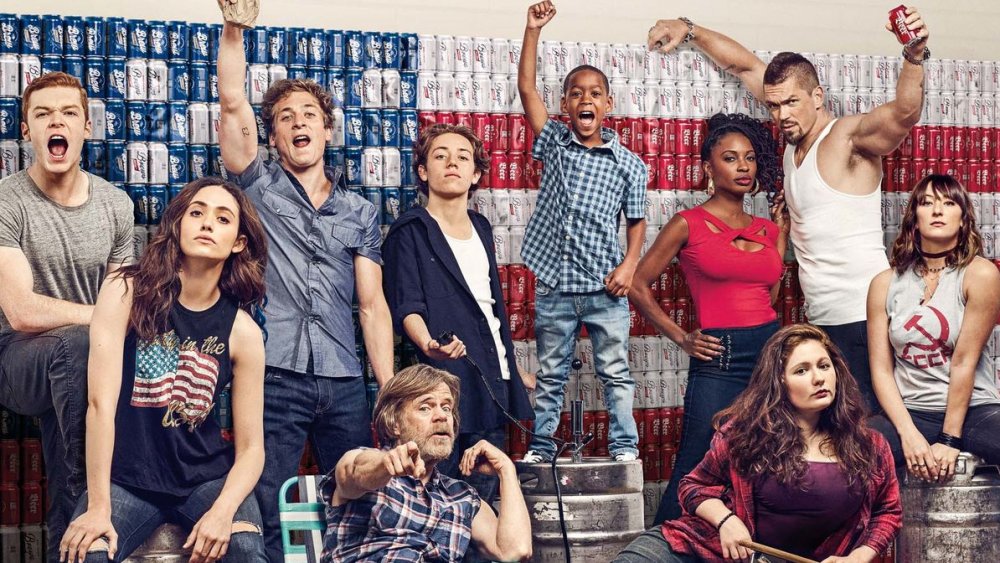 Though faces continue to come and go on the long-running dramedy, the Shameless train keeps chugging along on Showtime. 
Shameless recently had its season 10 premiere on the cable network, and there's no apparent end in sight. That premiere is particularly impressive given that it marks the first Shameless episode to don without the oh-so familiar face of series star Emmy Rossum, who bid a fond farewell to her character Fiona Gallagher after essentially being the face of Shameless for nine full seasons (and after winning a very public battle for equal pay on the show just a couple of years ago). Many longtime fans still question whether the show could survive without her. 
But Shameless really hasn't ever been strictly "the Emmy Rossum show." Over the course of its run, Shameless has been, and always shall be, a legit ensemble piece, with even the most cursory of characters often making a big impact on the overarching narratives. While Shameless fans would love to see Rossum return to the South Side Chicago fold for season 10 (or beyond), in Rossum's absence, we'd actually prefer to see another character make a re-appearance: Isidora Goreshter's badass Russian ne'er do well Svetlana "Suka" Yevgenivna.
After making a memorable debut on the show as a Russian prostitute in what was intended to be a one-and-done appearance on the show, Goreshter made a lasting impression with Shameless' producers and writers — so much so that they worked her character back into the fray later on. More surprising than Svetlana's additional season 3 storyline was the fact that the character was bumped up to a series regular on the ensuing season, with Goreshter portraying the tough-as-nails Svetlana across a total of 53 episodes over her five-season Shameless run. 
Over that time, Svetlana became a fan favorite on a series full of them, delivering what ultimately proved to be Shameless' most frequently hilarious and equally heartbreaking portrait of the immigrant experience. When last we saw Svetlana on the season 8 finale, she was living out one of the more particular versions of the American Dream in marrying a wealthy older man — thus gaining legitimacy in the eyes of the government and setting herself up for a seemingly prosperous future. Of course, she did so in a most Svetlana way: by brutally outwitting (and ultimately stealing the identity of) one of her former foes, securing the affections of the wealthy senile man said foe had targeted. 
But hey, it's hilariously twisted plot lines like that one that made us love Svetlana on Shameless. And while season 9 delivered its share of over-the-top Gallagher shenanigans, we can't help but admit that we truly missed the inclusion of one of those beyond-bonkers Svetlana stories. With Rossum now officially out of the picture — and with her, all the usual Fiona Gallagher insanity — it seems like an opportune time to work Svetlana back into the Shameless narrative. 
Will Svetlana show up on Shameless season 10?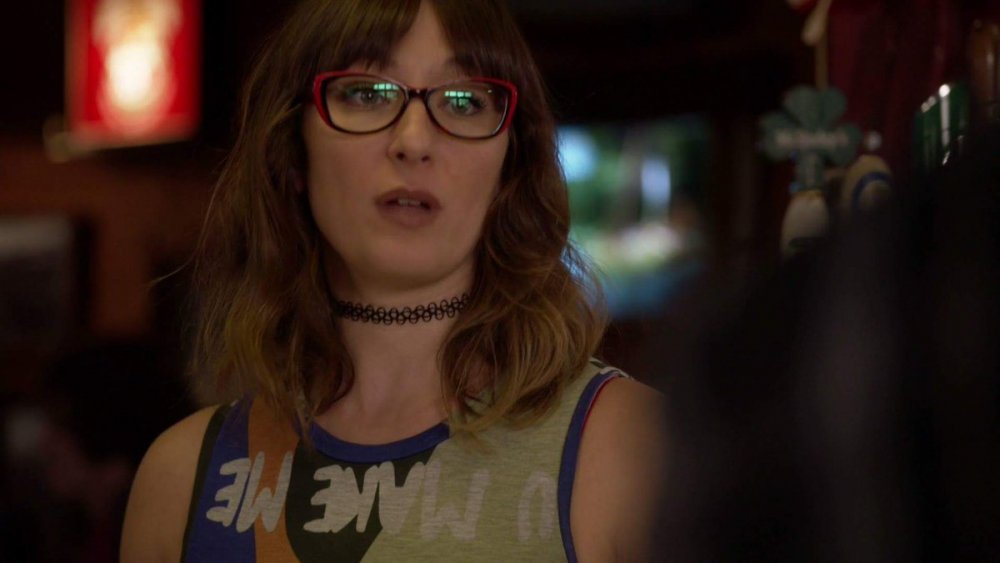 That obviously raises the question as to whether or not Shameless creator John Wells has any plans to bring Svetlana back for another go at things with the Gallaghers or her former partners in polyamory Kevin (Steve Howey) and Veronica (Shanola Hampton). 
Sadly, it seems a return to Shameless isn't in Isidora Goreshter's future, with the actress' post-Shameless schedule playing the biggest culprit in preventing her return. 
Goreshter has been more than busy since leaving Shameless behind in 2018. Following her departure, Goreshter immediately booked a pair of gigs on the indie film circuit. The first was a supporting turn opposite Noël Wells and Ben Schwartz in the 2018 Netflix rom-com Happy Anniversary. After that appearance, Goreshter stepped into the spotlight for a starring role in 2019's crime farce The Petal Pusher. She's since had a one-off appearance on ABC's doctor drama Grey's Anatomy. 
With another low-budget film in the can in The Five Rules of Success as well as a recurring role opposite Max Irons, Mira Sorvino, and William Hurt on season 2 of the lauded espionage drama Condor coming in 2020, it seems Goreshter's dance card might be full for the foreseeable future.
Luckily, it sounds like a steady stream of work — not hard feelings towards her Shameless producers and co-stars — is indeed what's keeping her from coming back to the show. Goreshter seems more than thankful for her time on the series, and is open to a possible return, telling reporters in 2018, "She [Svetlana] gets married to the guy and I'm still alive, so I'm guessing that leaves the door open for her to come back and make an appearance. I don't really know what they [producers] have in store."
As far has how open that door is from a narrative standpoint, it's worth noting that prior to Svetlana's shady wedding, there was the matter of a questionable prenuptial agreement in the mix as Kevin walked her down the aisle. This means it might be as simple as Svetlana spending a year or two of sub-marital bliss with her aging hubby before finding herself on the wrong side of the man's family in a fight for his fortune. 
Such a dramatic turn may lead Svetlana back to the South Side and into the open arms of her former Alibi bar mates. Only time will tell if Kev and V's arms will be as open as well — even if they really could use a firm hand in raising their twin girls.