Shameless Season 10 Release Date, Cast And Episodes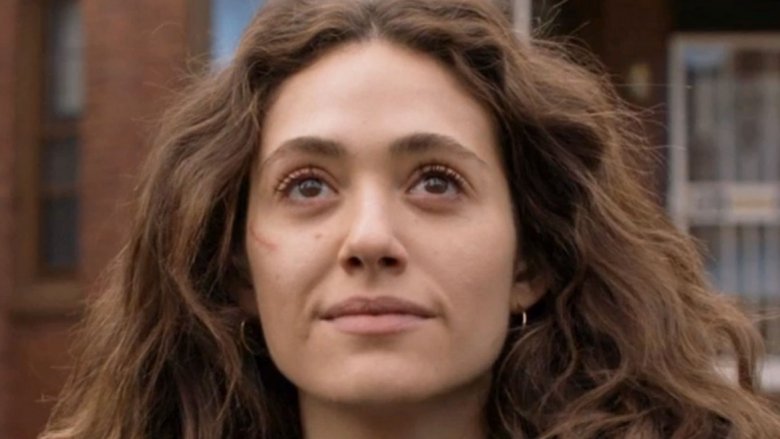 Since 2011 — a remarkably long lifespan for an hour-long TV series with most of its original cast intact — Showtime's Shameless has told the continuing saga/comedy of errors around the Gallagher family and their associates, a big collective from a hardscrabble neighborhood on the South Side of Chicago. More or less left to their own devices by single dad Frank Gallagher (perennial Emmy nominee William H. Macy), who's less concerned with fatherhood than with scoring booze and executing his various scams, the Gallaghers fight poverty, addiction, and oblivion while trying to make a decent life for themselves through their tight bonds and collective, remarkable ability to hustle.
The ninth season of Shameless (based on a British series of the same name) aired its last episode in March 2019, leaving viewers on something of a cliffhanger. Gallagher leader and budding real estate tycoon Fiona (Emmy Rossum) announced she was leaving Chicago... then ghosted on her own farewell party for an unknown destination. Here's everything we do know, however, about the tenth season of Shameless.
Shameless season 10 release date and length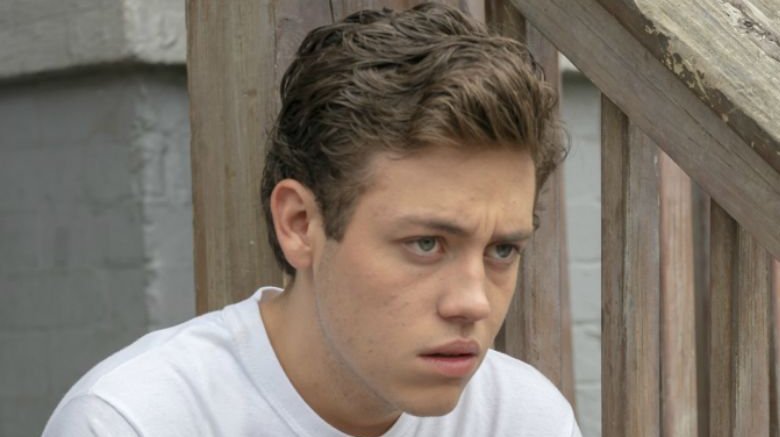 As of its ninth season, Shameless became the longest-running scripted show in the history of the Showtime network. While that batch of episodes aired, the channel announced at the Television Critics Associations winter press tour that the dramedy about the tough and tenacious Gallagher family from the Chicago South Side would return for a tenth season. "I never would have guessed that we would be able to still be on the air after nine seasons," executive producer John Wells said.
The first eight seasons of Shameless consisted of 12 episodes each, which ran uninterrupted in weekly installments. For the ninth season, Showtime ordered 14 episodes, and split the airings into two, seven-episode mini-seasons — one in the fall of 2018 and the second premiering in early 2019. That means the upcoming season will, in all likelihood, consist of a dozen or slightly more episodes. The first of those will make its way to Showtime on Sunday, November 3, at 9 p.m. According to a tweet from cast member Emma Kenney, production was underway as of June 2019.
Shameless is losing one main character in season 10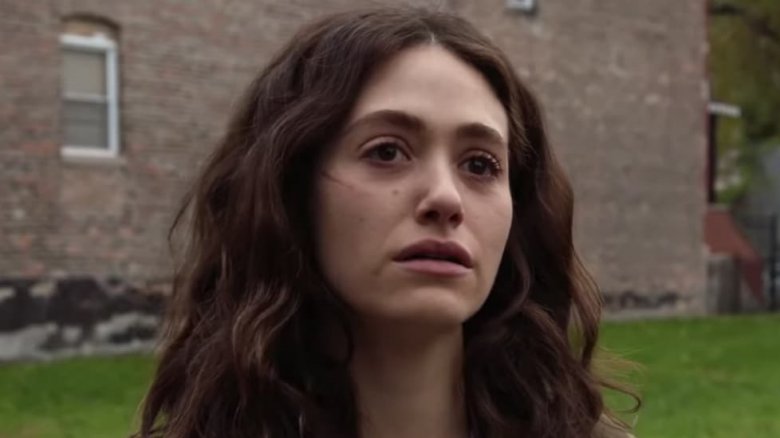 Emmy Rossum (Fiona Gallagher) announced in August 2018 that she'd leave Shameless after nine seasons with the series. Fiona (and the actress who played her) had become the glue of the series. As the eldest Gallagher child, it was she who raised her brood of younger siblings, stepping in for their alcoholic father. In later seasons, increasingly Fiona explored her own identity and interests, setting the stage nicely for her eventual exit. According to Shameless showrunner John Wells, this doesn't mean viewers won't ever see Fiona again. "She's not trying to be lost from them," he told Deadline. "We'll talk to Emmy, and see if she wants to do a phone call for us or something." 
Whether or not she appears, a lot of Shameless' tenth season will surely find the other Gallaghers dealing with their de facto matriarch's sudden departure. Fiona never did say exactly where she was going, something that Wells said will be revealed very quickly when the show returns. He planned to divulge that info in the ninth season finale, but the scene was cut for time.
The occasion of Rossum's departure left cast member William H. Macy wondering how much juice the show has left. "I know there's another 10 years of stories, and I'd love to see them," Macy told The Hollywood Reporter. "But when I think about acting them my back starts to hurt a little bit.I know I want to do another season or two, and after that we shall see."
...but another character is getting a Shameless promotion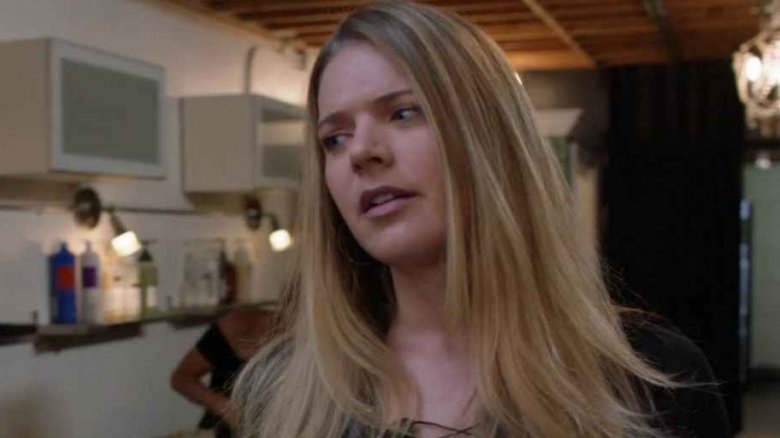 Kate Miner first appeared as Tami Dameti early in the ninth season of Shameless. The sister-in-law of Brad (Scott Michael Campbell), Lip's boss at the motorcycle shop, Tami immediately becomes something of a romantic interest and frustrating foil for Lip (Jeremy Allen White), hooking up with him during a wedding reception and then later publicly criticizing his lovemaking skills. Eventually, the two reconnect, and everything's going great until Tami learns that she's pregnant with Lip's baby and — being the kind of person who doesn't like to get tied down in relationships — freaks out a little. Lip assures her that he wants to be with her and help raise the child, promising that their relationship and their forthcoming progeny will certainly figure into the plot of the new season of Shameless. It looks to be an especially prominent arc, as in June 2019, Shameless bosses promoted Miner from "recurring" to series regular.
Liam and Mickey return to Shameless season 10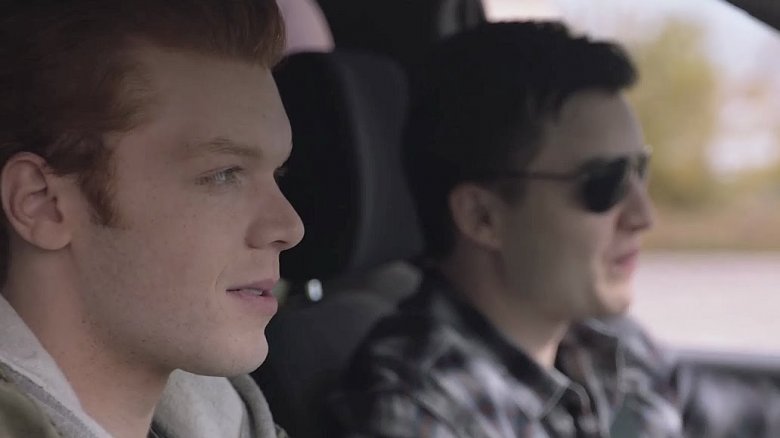 As the first episodes of Shameless' ninth season hit Showtime in September 2018, showrunner John Wells told The Hollywood Reporter that if he could bring one of the show's many departed characters back into the fold, it would be Mickey Milkovich, Noel Fisher's delinquent thug who was the obvious true love of Ian Gallagher (Cameron Monaghan). "I was tempted to give everybody Noel's home phone number so they could call him and say, 'Why aren't you coming back?!' instead of threatening me all the time," Wells joked. Mickey disappeared from Shameless, seemingly forever, back in season 7, when he headed to Mexico after breaking out of prison... with Ian reluctantly opting to not join him. That made for a fan-delighting reunion in season 9, when Ian, sent to the pokey for blowing up a van, met his cellmate: Mickey, who worked out a deal with authorities — a reduced sentence because he'd worked as an informant.
That marked the end of Monaghan's tenure on the show... or so it seemed. In January 2019, Showtime announced that he'd return to the show full-time in season 10. Fisher will also be part of the main Shameless cast. Wells told Entertainment Weekly that upcoming episodes will explore the relationship between Ian and Mickey, however difficult their road might be. "He's got a little more time" in prison, Wells said of Mickey. "I don't know, conjugal visits?"
The first photos from Shameless season 10
Cast member Emma Kenney (Debbie Gallagher) posted two cast photos to Twitter on June 19, 2019 — our first look at the production of season 10. Not quite official stills, they appear to have been captured at some kind "welcome back" dinner for the cast, as they're all behind a long table adorned with candles, a tablecloth, empty wine glasses, and macarons. "So excited to bring in our 10TH SEASON(!!!!) with my familyyyyyyy & welcome to our new regulars," Kenney wrote. 
That caption, along with exactly who showed up in the pictures, suggests certain characters will definitely appear in upcoming Shameless episodes. Present and accounted for alongside Kenney: William H. Macy (Frank), Steve Howey (Kevin Ball), Shanola Hampton (V), Jeremy Allen White (Lip), Cameron Monaghan (Ian), Noel Fisher (Mickey), Ethan Cutkosky (Carl), Christian Isaiah (Liam), and Kate Miner (Tami).
Tertiary, frequently recurring guest stars will also apparently continue to show up on Shameless, including Jess Gabor (Kelly, whom Debbie and Carl fought over), Scott Michael Campbell (Lip's bike shop boss, Brad), Jimmy Hoffmaster (barfly Kermit), and Michael Patrick McGill (barfly Tommy).
What stories will we see in Shameless season 10?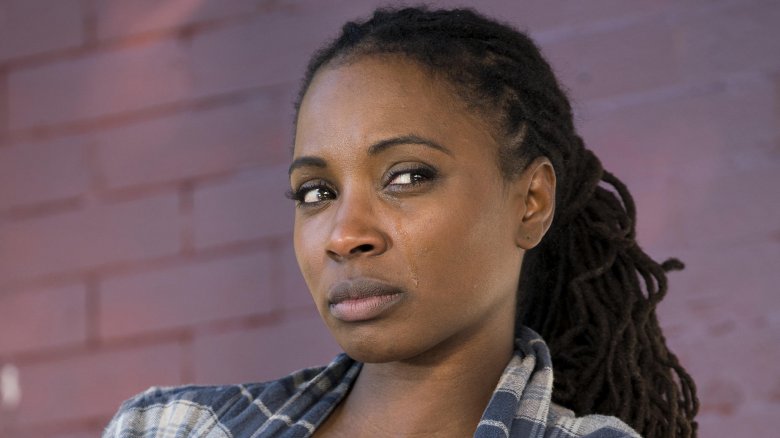 In August 2019, about three months before the launch of Shameless season 10, Deadline shared the details of a Showtime press release that revealed some of the plot lines that will be explored in the upcoming batch of episodes. The fallout from Fiona's departure will be immediately felt in Debbie (Emma Kinney) stepping up to fill the power vacuum, taking over as the de facto parent of the Gallagher household after being emboldened with a gift of $50,000 entrusted to her by Fiona. 
Frank (William H. Macy) will be up to his old tricks, trying to use his season nine leg injury to score prescription painkillers. Carl (Ethan Cutkosky) will find himself at a crossroads as he figures out what comes after military school, and the youngest Gallagher, Liam (Christian Isaiah), will explore African American culture under the direction of next-door-neighbor V (Shanola Hampton) and Mavar, a local youth mentor (Anthony Alabi). Saturday Night Live star Rachel Dratch will also join the cast as a parole officer for Ian (Cameron Monaghan) with criminal tendencies of her own.
There's a brief teaser trailer for Shameless season 10
As production has only just begun on the tenth season of Shameless, there isn't much footage ready for public consumption quite yet. Nevertheless, Showtime released a teaser trailer for the upcoming slate of episodes. It consists entirely of previously seen footage, all of it from the series' ninth season. The whole thing strikes a "where do we go from here?" tone, which is precisely the question Shameless faces in its tenth season, with the departure of Fiona.
The 15-second clip begins with Fiona taking one last look at her neighborhood before walking away to who knows what, followed by footage of Carl, Lip, V, and Kevin taken out of context but all looking out confusingly into the unknown. The montage comes to a climax with Frank running away from the demolition of the building where he'd been crashing (the apartments once owned by Fiona). "Fiona may be gone, but Shameless will return," reads some copy, over a season nine exchange between Frank and Debbie Gallagher. "Times like these were made for families in their time of need," Frank says, to which Debbie replies, "Nobody loves you, Frank." 
Change is coming to Shameless, it seems like Frank Gallagher won't change that much.