What Billie Piper Has Been Doing Since Leaving Doctor Who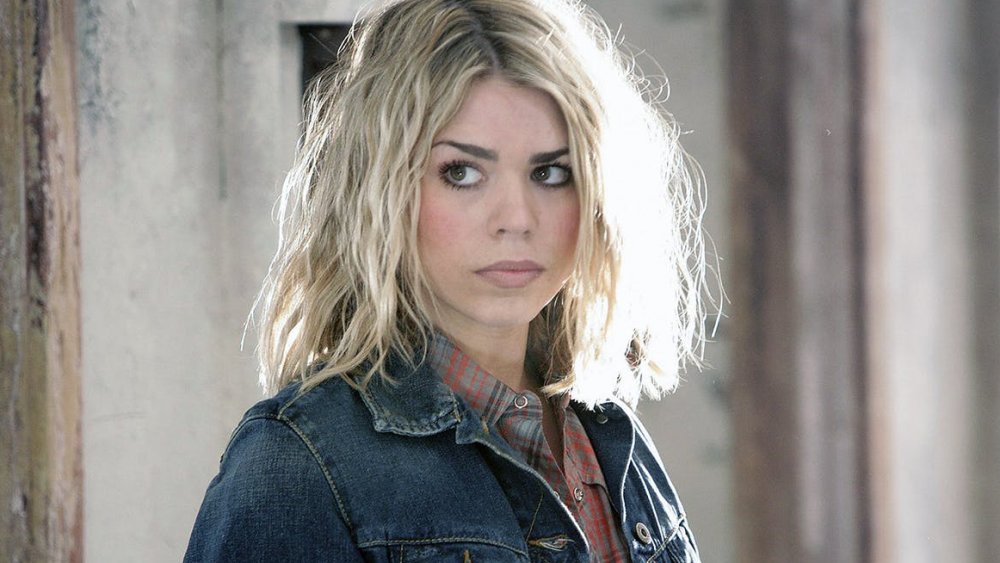 She was a series regular on Doctor Who for only two seasons, but Billie Piper's involvement in resurrecting one of the U.K.'s greatest sci-fi properties and turning it into a worldwide success makes her a hallowed actress in the world of television. While she could've coasted on her sci-fi credentials after leaving Doctor Who, Piper has continued on a path of glory, performing in a variety of different films, movies, and theater performances.
Doctor Who fans have seen numerous companions come and go in the 14 years since the long-running sci-fi series returned to television — but Piper was the first. Her performance as Rose Tyler on the revived Doctor Who has cast a long shadow over the role of companions in the series' 21st-century revival, marking a change how the original Doctor Who series approached companions. Originally, companions were everyday people or otherwise unremarkable beings who were along for the ride in the TARDIS. Rose, however, became deeply emotionally connected to the Tenth Doctor (played by David Tennant) — and was, briefly, a vastly powerful cosmic being possessed by the nefarious entity known as Bad Wolf. Since then, many of the Doctor's other companions have been either tied to him in some way, like Amy Pond (Karen Gillan), or a cosmic enigma, like Clara Oswald (Jenna Coleman). 
Piper's final appearance on Doctor Who was in 2013 during the "Day of the Doctor" special, and it appears that the series is done telling the story of Rose Tyler.
When Doctor Who moved on from Rose, so too did Piper from the genre that made her famous. Following her formal departure from the series in 2007 (she returned for various Doctor Who specials in 2008, 2010, and 2013), Piper affirmed her acting abilities on the ITV2 series Secret Diary of a Call Girl – a series about a young woman with a humorous outlook on life and sex that frequently breaks the fourth wall to communicate with the audience (in a way, the show was Fleabag a decade before Fleabag). Call Girl ran from 2007 to 2011, after which Piper appeared on BBC's A Passionate Woman and Sky Arts' Foxtrot.
Billie's been busy on the big screen, the small screen, and the stage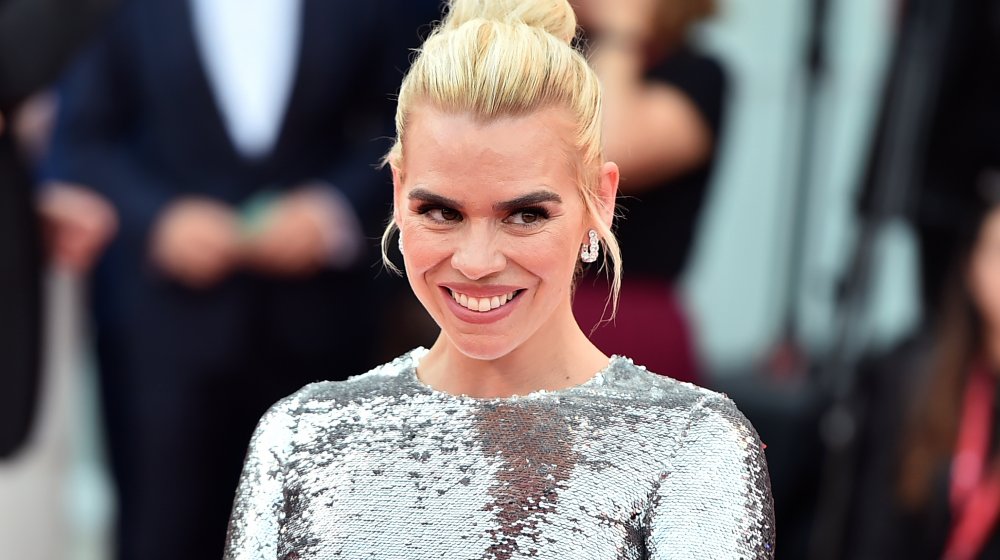 Theo Wargo/Getty Images
Billie Piper (whose real first name was Leian before it was legally changed) later returned to her genre roots with the Showtime series Penny Dreadful in the dual role of Brona Croft and Lily Frankenstein starting in 2014. On the show, Piper is first introduced as Brona, a sex worker who becomes involved in the worlds of recognizable literary characters like Dorian Gray and Victor Frankenstein. After Brona's death at the end of the first season, she's resurrected as Lily Frankenstein. Piper's complicated role on Penny Dreadful garnered critical acclaim from reviewers, with TVLine writing that Piper tears into her performance on the show with the "ferocity of a wolf being served the rarest of steaks." 
Following the conclusion of Penny Dreadful in 2016, Piper appeared on the BBC miniseries Collateral as the witness of a shocking murder.
Alongside Piper's prolific television career, she's also been involved in a variety of independent British film productions. She had a starring role in 2016's City of Tiny Lights alongside Riz Ahmed of Rogue One fame, and in 2019's Eternal Beauty opposite The Shape of Water actress Sally Hawkins. Piper's biggest film achievement to date, however, was her directorial debut Rare Beasts, which she also wrote the script for and stars in.
While Piper has been busy in the world of television and film, Piper's largest post-Doctor Who success has been on the British stage, where she has become one of the most acclaimed theater actresses of her generation. Piper has appeared in numerous productions since leaving Doctor Who, but she didn't become the talk of London until her performance as "Her" in Yerma opened to near-unanimous praise. The actress performed the demanding role numerous times over the course of two years, first at the Young Vic theater in London and then Off-Broadway in New York City. The Hollywood Reporter wrote of Piper's performance as a woman troubled by her inability to conceive, "When the actress appears at the curtain call, looking emotionally and physically exhausted, you find yourself relieved that she's OK and concerned that she'll have to do it all over again the next night."
Piper has come a long way from her pre-Doctor pop music career to one of England's preeminent theater actresses. While Piper hasn't announced any major projects or acting roles coming down the pipeline anytime soon beyond the eventual release of Rare Beasts, she's more than proven that she's much more than just Rose Tyler.