Little Mermaid Remake Finds Its Prince Eric In Jonah Hauer-King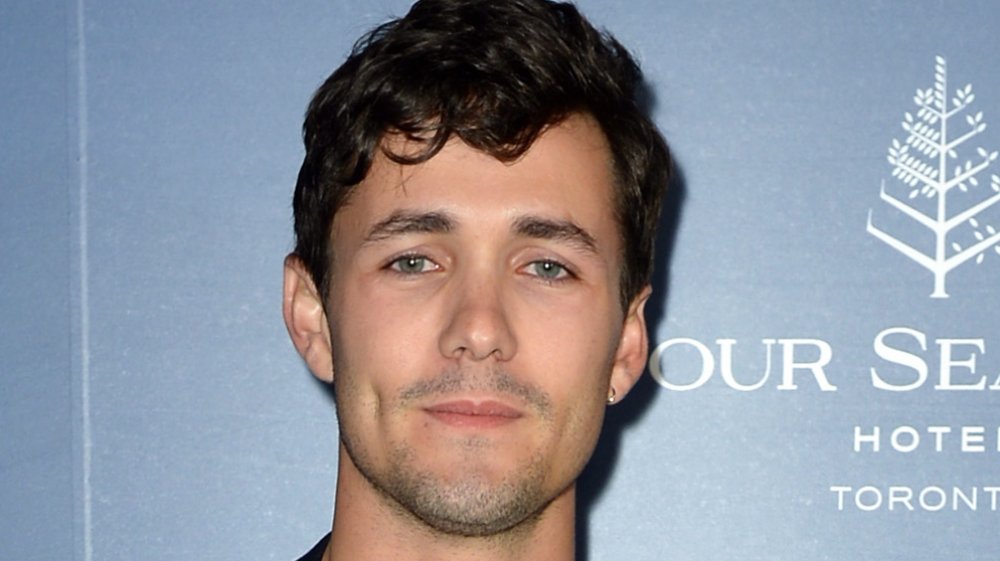 Andrew Toth/Getty Images
The Little Mermaid finally has its leading man lined up.
After months of speculation, director Rob Marshall's upcoming live action remake has cast its Prince Eric: British-born actor Jonah Hauer-King. According to The Hollywood Reporter, the casting decision came down to Hauer-King and Krypton's Cameron Cuffe, with Hauer-King edging out Cuffe for the plum role.
Hauer-King may not be the most familiar face to American audiences, but since he just scored a prominent supporting role in the most anticipated of Disney's forthcoming live-action reimaginings of its classics, that may be about to change. The actor has most recently appeared on stateside screens in the 2019 feature A Dog's Way Home; he's also popped up in the BBC's 2017 adaptation Little Women and this year's BBC One series World on Fire. 
For his latest assignment, Hauer-King will be tasked with wooing Halle Bailey's Ariel, and he joins a cast that features some seriously big names. Aside from Bailey, it includes heavyweights like Melissa McCarthy (Can You Ever Forgive Me?) as Ursula, Javier Bardem (mother!) as Ariel's father King Triton, young breakout star Jacob Tremblay (Doctor Sleep) as Flounder, Awkwafina (Crazy Rich Asians) as Scuttle, and Hamilton star Daveed Diggs as Sebastian the crab.
It took quite some time for Marshall's film to lock down its Prince Eric, with rumors circulating that musician Harry Styles would take on the role — but in the end, Styles' talks with the studio didn't come to fruition.
After the financial success of recent live-action endeavors such as The Lion King and Beauty and the Beast (both of which cleared a billion dollars at the worldwide box office), Disney is really leaning into its live-action remake game, and The Little Mermaid is the next classic cartoon to get the treatment. Like the others, this one will feature some new material; Hamilton scribe and Mary Poppins Returns star Lin-Manuel Miranda will reunite with Marshall, who directed the Poppins sequel, to write new music for The Little Mermaid alongside its original songwriter, Alan Menken.
Controversial casting choices under the sea
Unfortunately, despite plenty of anticipation for this new iteration of The Little Mermaid, some of the film's casting choices were met with (frankly ridiculous) controversy when the news of Bailey's casting originally broke. Specifically, the actress and singer was singled out by angry fans who insisted that she was wrong for the part simply because she isn't pale-skinned and red-haired — but Bailey has plenty of support in her corner. In the aftermath of the uproar, Jodi Benson — Ariel's voice actress in the 1989 animated original — expressed her full support for Bailey, and eventually, the young star addressed the controversy directly.
"I feel like I'm dreaming, and I'm just grateful, and I don't pay attention to the negativity," Bailey said during an interview this past August. "I just feel like this role was something bigger than me, and greater, and it's going to be beautiful. I'm just so excited to be a part of it."
By casting the relatively unknown Hauer-King as Eric and giving Bailey the chance to shine opposite Academy Award nominees like McCarthy and Bardem (the latter of whom took home a statue for his role in 2007's No Country for Old Men), Disney is clearly putting a lot of faith in the next generation of stars. It's a strategy that paid off handsomely with this year's massive hit Aladdin, which saw unheralded young actor Mena Massoud win critical raves for his turn in the title role, despite the flick itself receiving mixed reviews.
Production on The Little Mermaid is expected to begin early next year. While we do not yet have a release date, we'll be keeping our ears to the ground (and perhaps even under the sea) for that announcement, and we'll be sure to keep you informed.