Original Ariel Actress Jodi Benson Addresses Halle Bailey's Casting In Live-Action Little Mermaid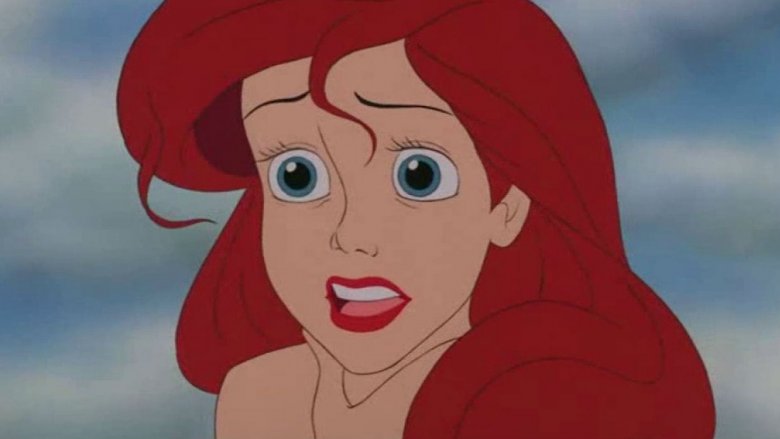 Since Disney announced that singer-actress Halle Bailey would play the bright-eyed mermaid Ariel in its upcoming live-action remake of The Little Mermaid, it seemed everyone had something to say about the decision. Now, the woman whose shoes — err, fins — Bailey will fill has offered her thoughts. 
Speaking at Florida Supercon on Saturday, July 6, original Ariel actress Jodi Benson defended Bailey's casting in the new film, stating that the "most important thing is to tell the story," not focus on what the actress playing Ariel looks like (via ComicBook.com).
"We have, as a family, we have raised our children, and for ourselves, that we don't see anything that's different on the outside. I think that the spirit of a character is what really matters. What you bring to the table in a character as far as their heart, and their spirit, is what really counts. And the outside package — 'cause let's face it, I'm really, really old — and so when I'm singing 'Part of Your World,' if you were to judge me on the way that I look on the outside, it might change the way that you interpret the song. But if you close your eyes, you can still hear the spirit of Ariel," said Benson. 
The actress — who lent voice to Ariel for the 1989 film, several sequels, various television series, and even the recent Disney pic Ralph Breaks the Internet — went on to say that connecting with the audience and telling the tale to the best of their ability should be filmmakers' biggest priorities. The live-action Little Mermaid director Rob Marshall believes Bailey is the person to do exactly that, and it sounds like Benson wholeheartedly agrees. 
"We need to be storytellers. And no matter what we look like on the outside, no matter our race, our nation, the color of our skin, our dialect, whether I'm tall or thin, whether I'm overweight or underweight, or my hair is whatever color, we really need to tell the story," said Benson as the Florida Supercon crowd began to cheer. "And that's what we want to do, we want to make a connection to the audience. So I know for Disney that they have the heart of storytelling, that's really what they're trying to do. They want to communicate with all of us in the audience so that we can fall in love with the film again."
Marshall, who has also directed Mary Poppins Returns and Into the Woods, stated at the time of Bailey's casting announcement that it was "abundantly clear" the actress was the best choice to play Ariel, possessing "that rare combination of spirit, heart, youth, innocence, and substance — plus a glorious singing voice — all intrinsic qualities necessary to play this iconic role."
While Marshall and the bigwigs at Disney were flipping their fins over Bailey boarding The Little Mermaid, many didn't want her to become part of Disney's world, believing that the "exhaustive search" to find the new Ariel shouldn't have resulted in Bailey being chosen. Those opposed to Bailey's casting erupted on social media, starting the hashtag #NotMyAriel and arguing that because Bailey is an actress of color, she shouldn't play a character who has been depicted as white in past films and television shows. One went so far as to start a petition demanding Disney to "remove Halle Bailey as Ariel."
On the flip side, others have stated that because Ariel's whiteness isn't a part of her identity, unlike Chinese princess Mulan from Mulan or black princess Tiana from The Princess and the Frog, there shouldn't be an argument about a person of color playing her. Ariel's story, which sees her longing to turn her fins into a pair of legs so she can walk above the surface of the sea and find love, can resonate with all sorts of people. Though it's a bit far-fetched (how many times have you encountered an evil sea witch who steals your voice?), The Little Mermaid's narrative is relatable and universal at its core. And, as Benson said, that's the most important thing at the end of the day.
The live-action Little Mermaid re-imagining doesn't have a release yet as of yet.