The Worst Role Daniel Radcliffe Has Taken Since Harry Potter Ended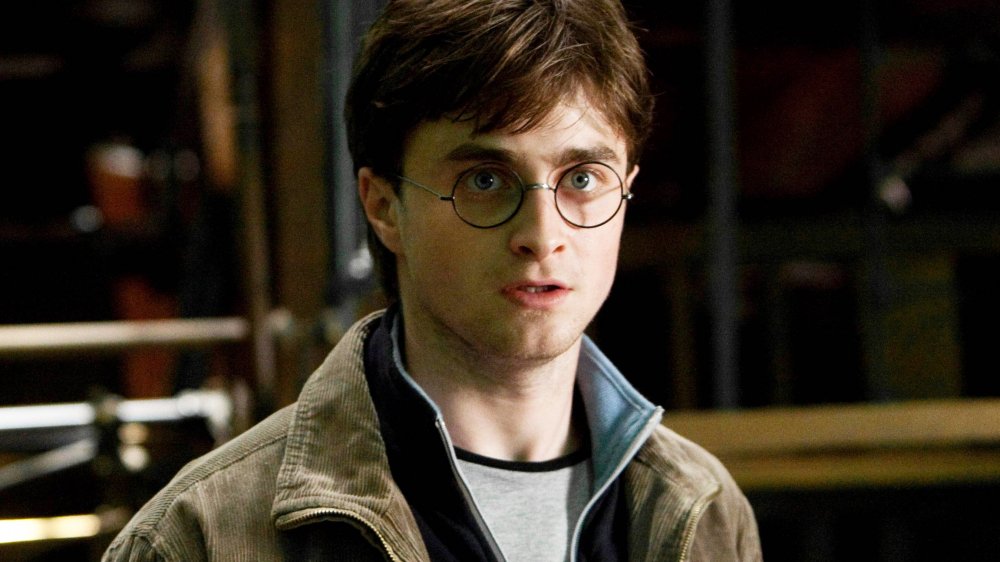 Daniel Radcliffe has enjoyed a magnificently successful career since he was very young thanks of course to his role as Harry Potter. But like all child stars, he has had to try achieving escape velocity from the way the world defines him — personally and professionally — from his time playing the gifted wizard. The personal half took time, as Radcliffe admitted to abusing alcohol to cope with the pressures of fame, but the actor has definitely succeeded in emerging from the weeds of childhood superstardom. But while Radcliffe's post-Potter filmography includes gems like Imperium, Kill Your Darlings, and Swiss Army Man, that doesn't mean there weren't a few bumps in the road on his journey toward after-Hogwarts success. 
Actors — no matter their fame and overall status — simply can't take on questionable roles or enter into projects too hastily. Sometimes scripts that read very well don't translate to screen as effectively, for a number of reasons that can happen at any point in production. Any authoritative qualification on a "worst" role is somewhat up to individual taste, as the individual actor may shine in an otherwise boring movie, or vice versa. But thanks to the magic of internet movie criticism's eagerness to boil it down to an algorithmic answer, we can provide a response to the burning question, "What's the worst role Daniel Radcliffe has taken since Harry Potter ended?"
A Beast of Burden on a career indeed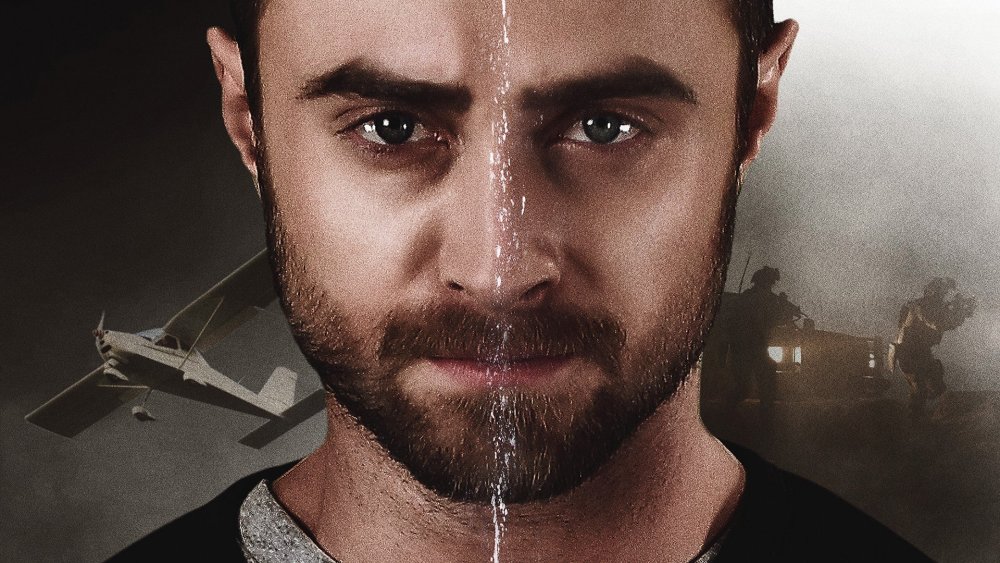 The very worst role of Daniel Radcliffe's adulthood was as Sean in Beast of Burden. 
Released in 2018, Beast of Burden had limited theatrical run before it was given over to video-on-demand services — Vudu and Redbox, basically. It's unlikely you — or really anybody else, for that matter — is terribly aware that this movie even exists. That already doesn't bode well. Radcliffe is by far the most famous person in this cast, though you may recognize his co-star Grace Gummer from The Newsroom, Mr. Robot, or a couple of seasons of American Horror Story. 
The premise of Beast of Burden that Radcliffe's character, Sean Haggerty, runs cocaine between the U.S. and Mexico via a little Cessna plane. The main twist, however, is that Sean is also trying to turn state's evidence for the Drug Enforcement Administration in order to secure safety and treatment for his wife's cancer. The wife, of course, has no idea what is going on. Most of the movie features Radcliffe flying his plane and managing a series of difficult phone calls between his DEA contact, wife, and cartel handler to create tension. 
If that all sounds a bit tired to you (to underline the tiredness: the DEA agent literally refers to Sean as a "beast of burden" in one of the phone calls), you'll feel validated to know that most critics felt the same – and even mentioned the fact that the general scenario appears to be wholesale-lifted from the 2014 Tom Hardy-helmed film Locke, in which Hardy's character takes a fateful drive and conducts a series of phone calls to make good on past mistakes in his life. The difference between Beast of Burden and Locke, however, is that the tension is much more genuine in the latter, and Hardy's character journey isn't tied up in an overused drug mule plot. His issues are much more personal, intensified by close-quarters filming inside the car. Staging a film this way is inherently gimmicky, but in critics' eyes, Locke earns the right to use it much more than Beast of Burden does.
For the moment, Beast of Burden is Radcliffe's lowest-rated released film on Rotten Tomatoes with an ignoble 23 percent from critics, and even more pathetic 10 percent from audience ratings. It joins Victor Frankenstein and Now You See Me 2 as the unwanted kin at the bottom of his career barrel, though several critical reviews describe Radcliffe himself as doing so well that he carries the film, for all its worth (or lack thereof). Beast of Burden isn't hilariously terrible like a movie one would enjoy watching ironically — it's just boring and contrived. 
Radcliffe himself has said that while he isn't necessarily invested in avoiding blockbusters specifically, he's more interested in the indie circuit and finding roles that he believes stretch him. If he had an individual professional revelation in taking the Beast of Burden role (good or bad), it certainly didn't translate to anything beyond his psyche. On the whole, though, it's better for an actor to have a movie nobody knows about rather than a very public box office disaster.