Captain Marvel, Joker Are 2019's Most Popular Movie-Inspired Halloween Costumes
With the rise of comic book movies over the last decade, there has been a shift in favored Halloween costumes amongst movie-lovers. The '90s may have seen people stepping out dressed as fairies, witches, mummies, and ghosts, but recent years have seen a dramatic increase in the number of comic book characters walking the streets or partying it up on October 31. 
Each Halloween is greatly influenced by movies released in that year, and 2019 is proving to be no different. According to Entertainment Weekly, this year you can expect plenty of Captain Marvels and Jokers to come knocking on your door for candy. 
The publication spoke to employees of the streaming platform FandangoNOW, which surveyed 1,000 millennial film fans about the movie characters they'll be dressing up as this Halloween. The results of the survey revealed that comic book characters will reign supreme on October 31 — with Brie Larson's Captain Marvel and Joaquin Phoenix's being the two most popular movie-inspired costumes. 
Captain Marvel debuted in March 2019, and as the 20th release in the Marvel Cinematic Universe, was poised to be a big hit ahead of the highly anticipated ensemble Avengers: Endgame, which hit theaters in April. It was the first MCU movie to feature a female hero as the central character, and people everywhere are thrilled to be embracing the most powerful Avenger for Halloween. 
Warner Bros.' latest DC film Joker was only released at the beginning of October, but it has already raked in an impressive $853 million worldwide. A gritty take on the DC Comics villain the Joker, director Todd Phillips' flick stars Phoenix as a failed comedian named Arthur Fleck, who dons distinctive makeup and a bold outfit when he slips into madness and turns to a life of crime. Joker is still in theaters as of this writing, and has already overtaken Deadpool and Deadpool 2 as the most successful R-rated movie in history. 
To be fair, Joker will be an easier costume to pull off than the super suit of Captain Marvel. Yay for Amazon's selection of Halloween costumes!
Marvel, Marvel everywhere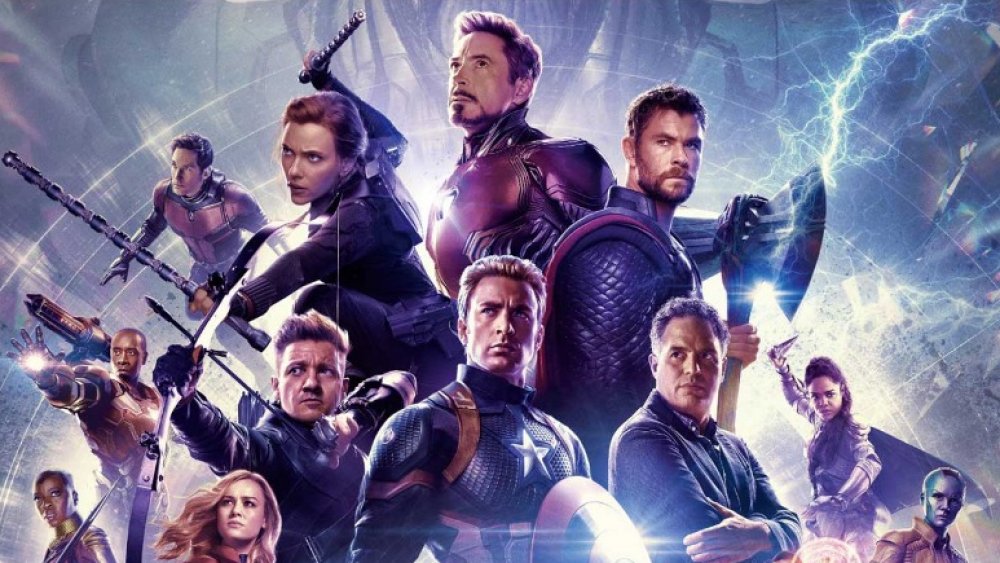 Marvel Studios
Avengers: Endgame really did a number on the stress levels of Marvel fans, but the beloved characters have been forgiven for their Infinity War blunder following their second attempt at defeating Thanos and returning the vanished back to life. With the immense popularity of the film, don't think Captain Marvel will be the only character from the Marvel Cinematic Universe out trick or treating this Halloween. 
Other Marvel characters you should also expect to see asking for candy include Scarlett Johansson's Black Widow, Danai Gurira's Okoye, and Karen Gillan's Nebula, among the ladies. With a much larger variety of male characters to chose from, there will also be plenty of Spider-Men, Iron Men, Captain Americas, Thors, and Hulks seen on October 31. Many people are evening planning to dress up as the super villain Thanos, played by Josh Brolin. (You'll be excused if you can't find it in your heart to share your candy with him.)
Per FandangoNOW's survey, the Avengers is also the most popular group costume for Halloween this year. 
If you're bored by comic book movies, try a different movie-inspired Halloween costume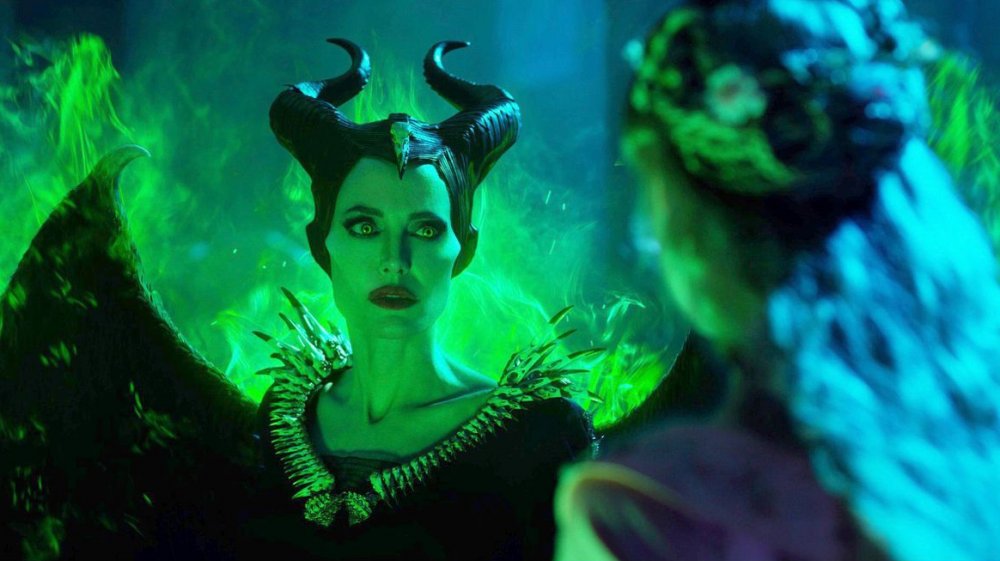 Of course, other movies released — or even still to be released — this year have also inspired fans to take a step off the comic book ride. With the anticipation building around the December 2019 release of Star Wars: The Rise of Skywalker, it shouldn't come as a surprise that Daisy Ridley's Rey is the second most popular Halloween costume among women. Angelina Jolie's Maleficent, who recently made her big-screen return in Maleficent: Mistress of Evil, comes in right behind Rey as the third most popular costume. 
Among the men, there are only two non-comic book film characters in FandangoNOW's top 10 Halloween costumes list for 2019. Pennywise, that murderous clown played by Bill Skarsgård, will naturally resurface on Halloween, given that many were inspired by the terrifying second chapter of the It franchise. (He's another one we'll forgive you for not answering the door for.) Mister Rogers, whose contributions to the world will be depicted by Tom Hanks in the upcoming film A Beautiful Day in the Neighborhood, rounds out the favorite movie-inspired Halloween costumes for men. 
For friendship circles organized enough to coordinate group costumes, The Rise of Skywalker characters fall second on the popularity list, while animated films have also got a taste of the action in the forms of Toy Story 4 and Frozen 2 characters looking to fill their bags with sweets. Others are aiming for something a little more refined with their Halloween costumes this year, as the characters from Downton Abbey also made it onto the list. 
Naturally, there's always the classics for those who want to stick with tradition. Nothing wrong with a good ol' pair of fairy wings or a witch's hat, right?