Cardi B Has Joined The Fast & Furious Family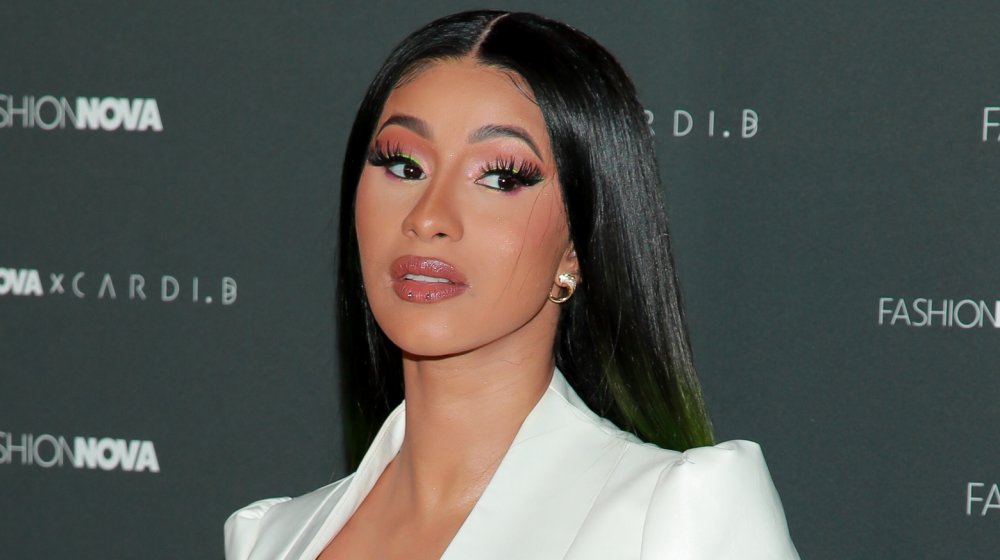 Rich Fury/Getty Images
Cardi B fans have a new reason to get revved up.
As confirmed by Variety, the singer and hip-hop sensation has booked her next high-profile film gig in Fast & Furious 9, though her specific role is still unknown.
This exciting news comes on the (red-bottomed) heels of her brief supporting turn in Hustlers, in which Cardi B drew from her experience as an exotic dancer and appeared alongside Constance Wu and Jennifer Lopez.
Fast & Furious mainstay Vin Diesel took to Instagram to announce this exciting news, posting a video of himself and Cardi B on the U.K.-based set of Furious 9. In the video, Cardi B chimes in with her unmistakable accented voice, saying, "I'm tired, but I can't wait. I ain't gonna front, I think this is going to be the best one."
Cardi B isn't the only singer attached to the project; Ozuna, a Latin music sensation, is also joining the juggernaut film series for its ninth installment.
Diesel will return for the film alongside Fast & Furious regulars like Michelle Rodriguez, Tyrese Gibson, Jordana Brewster, Chris "Ludacris" Bridges, and even Charlize Theron and Dame Helen Mirren. The two Academy Award-winning actresses joined the freewheeling franchise in 2017's Fate of the Furious, and Mirren ultimately reprised her role in the 2019 spin-off film Hobbs & Shaw.
Newcomers to the Fast & Furiou film series — in addition to Cardi B and Ozuna — include wrestler-turned-actor John Cena, Finn Cole, and Anna Sawai.
Cardi B's rise to the top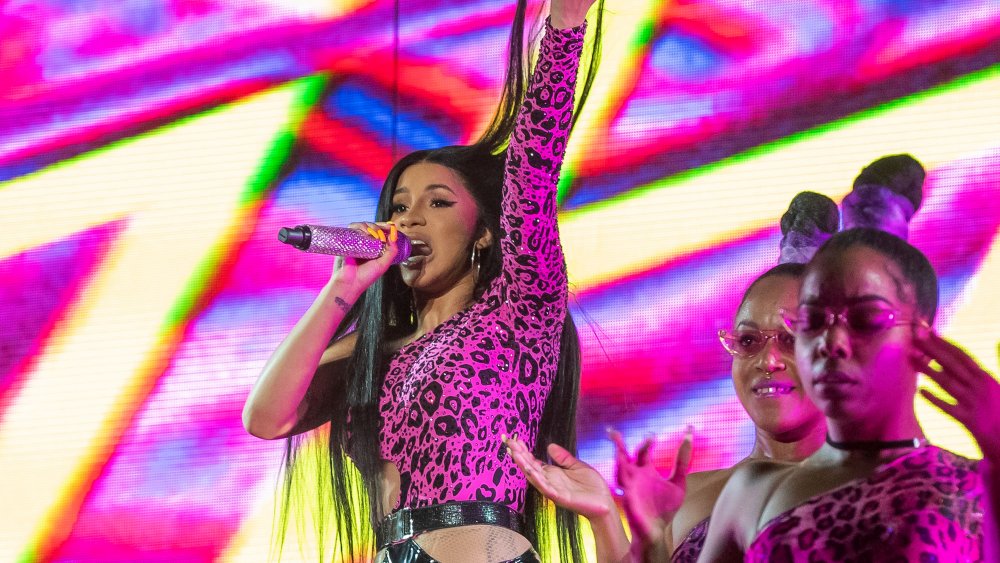 Suzanne Cordeiro/Getty Images
After making her feature film debut in Hustlers, which was met with rave reviews, Cardi B clearly can't be stopped — and her Fast & Furious role is yet another win for this star on the rise.
Born Belcalis Marlenis Almánzar, Cardi B — who is of Dominican, Trinidadian, and Spanish descent — has made a serious name for herself thanks to hits like "Bodak Yellow" and "I Like That," as well as her undeniably charming social media presence. (In case you're wondering how she got "Cardi B" from "Belcalis," she adopted the stage name thanks to her nickname, Bacardi, after the rum brand.) In 2018, Cardi B even made Grammy history with her debut album, Invasion of Privacy, which crowned her as the first female solo artist to ever win Best Rap Album. The moves she's made this year show she's expanding her empire into film, and this exciting piece of casting news is, as Cardi B herself would say, pretty "okurrrrr." 
Fast & Furious 9 won't hit theaters until May 22, 2020, so until then, fans can speculate about exactly what role Cardi B will play in the ongoing blockbuster franchise.