How Jason Momoa Feels About His Stepdaughter Zoë Kravitz Being The New Catwoman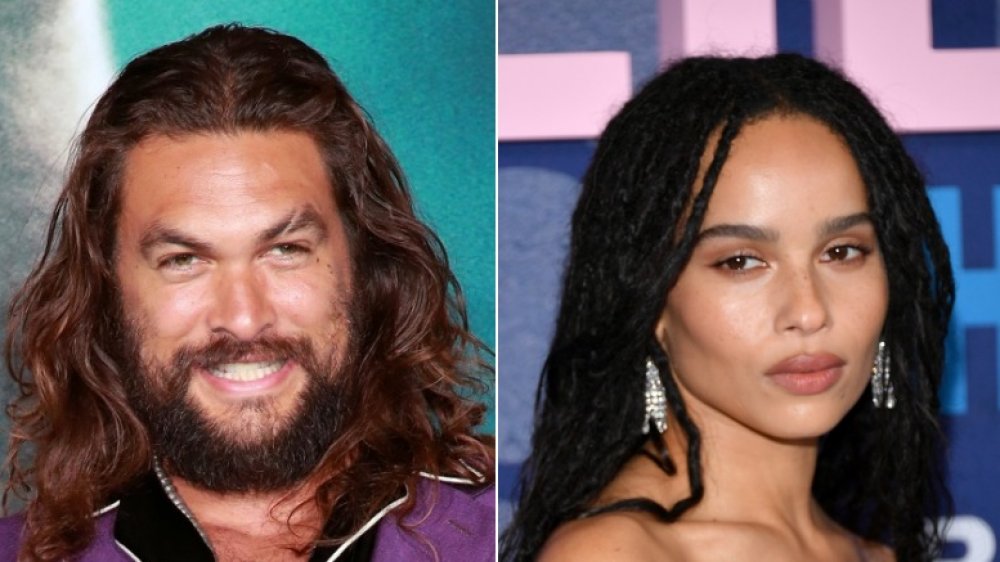 Getty Images
Zoë Kravitz is joining the Worlds of DC — and her "Papa Bear" couldn't be more proud.
Kravitz's stepfather Jason Momoa, who portrayed Arthur Curry/Aquaman in the DC efforts Justice League and Aquaman, took to Instagram to post a sweet throwback picture and congratulate the actress on her role in the upcoming film The Batman.
"I'm so proud of u zozo bear," Momoa's caption read. "On and off screen OHANA. DC WB ohana Lola and Wolfies big sister is CAT WOMAN. Unbelievable so freaking stoked. Your going to have so much fun Aloha P bear."
Just in case you are not (like Momoa) native to the Hawaiian Islands, "Ohana" is a word which translates loosely to "family." Zoë is the daughter of Momoa's wife, actress Lisa Bonet, and her ex-husband, rocker Lenny Kravitz, with whom she and Momoa remain very close. "Lola and Wolfie" refers to Bonet's and Momoa's two children: 12-year old Lola Iolani Momoa, and 10-year old Nakoa-Wolf Manakauapo Namakaeha Momoa.
The post — with its image of a much-younger looking Momoa and Kravitz, which appears to have been taken with an actual camera on honest-to-goodness film — has garnered nearly a million likes so far. It's always heartwarming to see the stars of superhero cinema congratulating each other on big wins, but this post yanks extra-hard on our heartstrings due to the unusual and, frankly, amazing relationship between Momoa, Kravitz, and her famous father.
Far from being any kind of rivals, Bonet's former and current husbands have gone out of their way to publicly praise each other. In a recent interview, Kravitz explained, "You go through a marriage with somebody, you break up and it's very difficult. But [Lisa and I] put the work in and we took the time so that we could become best friends again... our families are blended. I love [Momoa] — he's like a brother to me — and I love the kids."
On Momoa's 40th birthday, Kravitz shared a pictureof the two joyfully embracing on Instagram. The caption: "Happy birthday brother. Love and respect always. Ohana 'til the end." Awwwww!
Has Zoë Kravitz appeared in any comic book films before?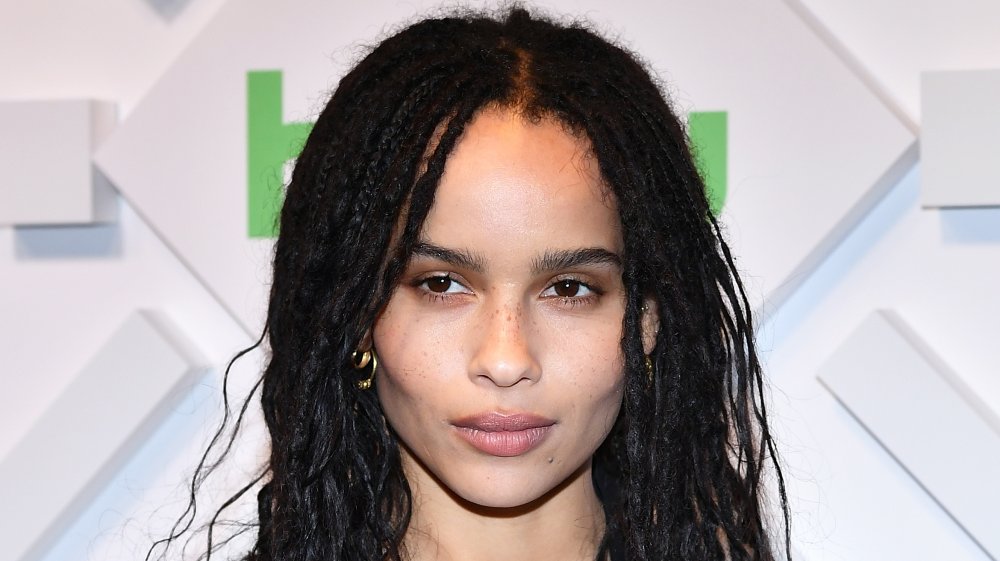 Slaven Vlasic/Getty Images
Kravitz steps into a role that has been ably played by Michelle Pfeiffer (in 1992's Batman Returns) and Anne Hathaway (in 2012's The Dark Knight Rises). We are not counting Halle Berry's "performance" in the disastrous 2004 film Catwoman, which is often referred to by fans as "CINO" (for Catwoman In Name Only). If we were to count it, Berry — who once famously referred to that film as a "piece of s**t" while personally accepting her Razzie award for it — would probably show up at our offices to kick some ass.
Interestingly, though, this is not even the first time that Kravitz has portrayed the character, though you'd be forgiven for failing to notice. She voiced Selina Kyle/Catwoman in the 2017 animated feature The Lego Batman Movie, and that wasn't even her first dip into the superhero pool. Kravitz portrayed Angel Salvadore/Tempest in the 2011 feature X-Men: First Class, and she also lent her voice to the character of Mary Jane Watson in the Oscar-winning animated flick Spider-Man: Into the Spider-Verse.
Kravitz joins a cast which includes Robert Pattinson as Bruce Wayne/Batman, Jeffrey Wright as Jim Gordon, and (probably) Jonah Hill, who is in talks for an unspecified role which is thought to be either the Penguin or the Riddler. The actress has most recently been seen in the HBO series Big Little Lies (which just wrapped up its second season), and later this year, she'll be starring in the Hulu original series High Fidelity, which is based on the cult 2000 film of the same name.
In our humble opinion, this is a great casting choice, and we're hopeful that it also means that casting for The Batman is ramping up in earnest. We'll be keeping our ears to the ground for the latest news, and as the production fills out its rogues' gallery, we'll be sure to keep you up to speed.
The Batman hits screens on June 25, 2021.