The Powerful Real-Life Inspiration Behind Clerks 3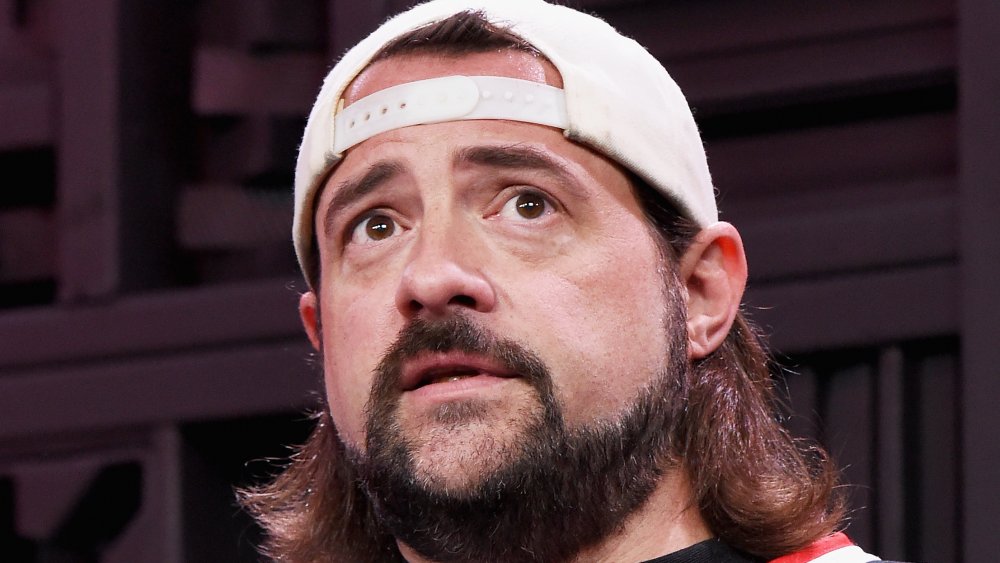 Michael Loccisano/Getty Images
Clerks 3 is finally on the way — and fans will be getting a much different version than they would have if not for Kevin Smith's near-death experience.
In a recent conversation with The Wrap, Smith revealed that he decided to retool the project after the heart attack that nearly killed him in early 2018. Smith also revealed that he plans to go very meta with the film, which shouldn't surprise anyone familiar with his work. 
The third chapter in the (sort of) epic saga that began with Smith's 1994 debut film Clerks and continued with 2006's Clerks II has been gestating for quite some time. The series, which features Brian O'Halloran and Jeff Anderson as Quick Stop clerks (and sometime fast food employees) Dante Hicks and Randal Graves, respectively, has always functioned as a sort of weird analog for Smith's life; the filmmaker has said that the first movie was about his twenties while the second was about his thirties, and the third is meant to be an examination of middle age. 
Smith was all set to field the third installment without the involvement of Anderson (with whom he had had a falling out), having completed the original version of the screenplay before his heart attack. But in recent months, the two had smoothed things over — and during a live performance of the script in New Jersey this past August, Smith suddenly realized not only that his friend deserved to be part of the third picture, but that the script as it stood was the work of a guy that he didn't exactly recognize anymore.
"[The original version] was a movie that was written by a guy who was obsessed with middle-age and dying, and it was all about death. And that was before I almost died," Smith said. "Then I almost died, and now I don't really want to talk about that s**t. I've been too close. Now I just want to do life affirming things. The tone is going to shift completely."
Smith went on to say that he felt that the first version of the script did a disservice to the characters who, after all, he essentially owed his career to. "I owe those guys, those characters, Dante and Randal, a lot more than the kind of doom and gloom I was about to put them through. I loved that script, and I loved reading it, but there wasn't a dry eye in the house for the last 15 pages, the last 15 minutes of that entire read," he said. "It [was] a f***ing tearjerker. It [was] like the King Lear of Clerks movies. It's really unbelievably moving and sad, but it's not what I want to do with those guys for this. You would've seen the [original version of] Clerks 3 and been like, did the guy who made Clerks forget that Clerks was a comedy?"
What will be the new plot of Clerks 3?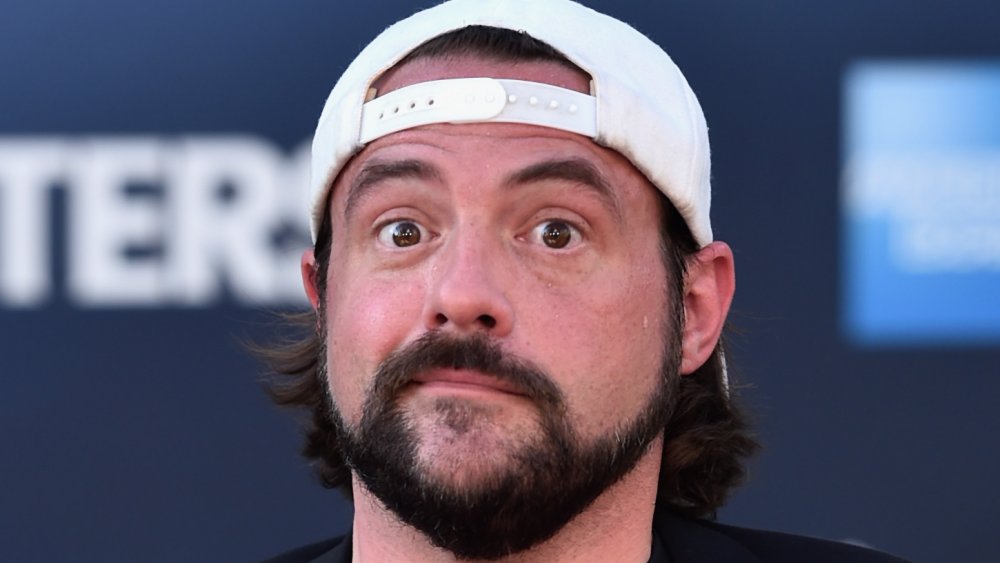 Alberto E. Rodriguez/Getty Images
Smith wasn't just inspired to take his film in a new direction by his heart attack — he was moved to actually make the life-threatening event a major part of the movie's plot. In the new version of Clerks 3, Randal will suffer through the same ordeal Smith did — and as a result, the character go down a path which we probably all should have seen coming.
"[In the new version], Randal has a heart attack, decides that he came so close to death, and his life has meant nothing, there's nobody to memorialize him, he has no family or anything like that," Smith said. "And in the recovery, while under fentanyl, he comes to the conclusion at mid-life, having almost died, having worked in a movie store his whole life and watched other people's movies, he tells Dante, I think we need to make a movie. So Dante and Randal make Clerks. That's the story of Clerks 3."
That's... actually kind of brilliant. Like Smith was with his debut, the pair will be forced to shoot their movie on the cheap and in black-and-white — and of course, Smith intends to include scenes from Dante and Randal's Clerks as a "movie within a movie' during the course of Clerks 3.
It should go without saying that Smith describes the film as his most personal yet, and the closest project to being a purely autobiographical one that he's yet taken on. In contrast to the original version of Clerks 3, however, the filmmaker says that the new screenplay — which he's currently working on — has been a breeze to write, for an obvious reason.
"I'm going to bring my boys right back to where they brought me. I'm writing it, it writes itself because I f***ing lived it 25 years ago," he said. "It's just warm and f***ing wonderful. They're figuring it out the same way I figured it out, but I have the benefit of being able to cherry pick all my favorite stories and moments of making Clerks and putting it right back into their hands."
Smith is currently making the promotional rounds for Jay and Silent Bob Reboot, which will play in select markets on October 15 and October 17 before embarking on a 62-city "roadshow"-style tour. Of course, there has been no release frame yet announced for Clerks 3, but you can count on us to keep our eyes peeled for any news, and we'll be sure to keep you informed.