Doctor Sleep Posters Tease A Chilling Return To The Shining's Overlook Hotel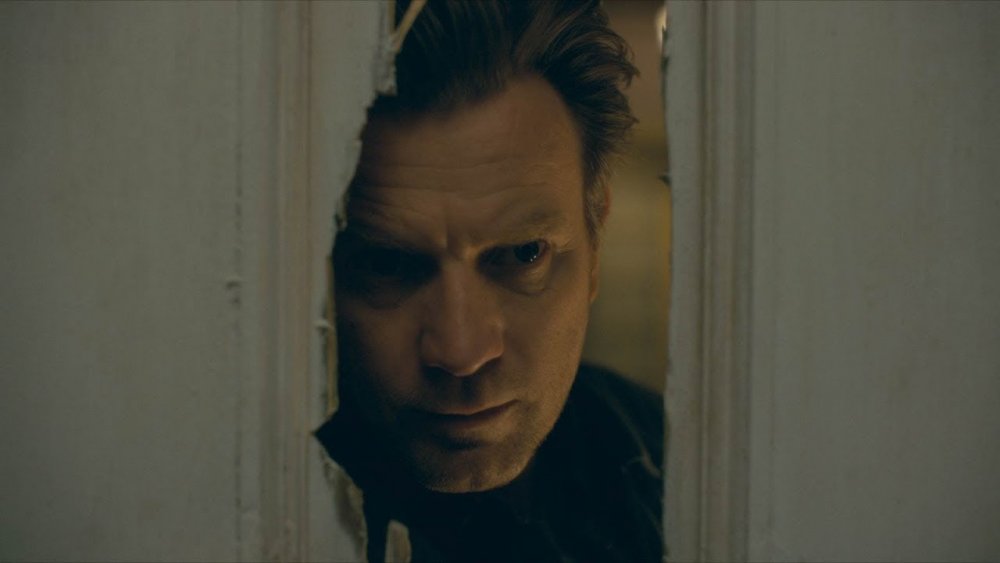 He may not have been doomed to play with those wicked twins in the Overlook Hotel "forever, and ever, and ever," but Danny Torrence will once again wander the winding halls of the haunted hotel in the upcoming film Doctor Sleep. 
And just in case there was any question as to whether or not Doctor Sleep is a follow-up to Stanley Kubrick's 1980 adaptation of Stephen King's The Shining, the Doctor's official Twitter account dropped a couple of Shining-centric posters that easily squash those doubts. 
When Doctor Sleep was published in 2013, King was hardly quiet about the fact that the novel was, in fact, a sequel to his beloved horror tale The Shining. Even less surprising was the fact that Doctor Sleep was almost immediately tapped for the cinematic treatment — though it took a full six years to bring King's tale of a tortured adult version of The Shining's "gifted" Danny Torrence to the big screen. 
Luckily, the wait is almost over to see what director Mike Flanagan has done with the latest King adaptation. The film is slated to hit theaters on November 8, but until then, we've got a pair of beautifully ominous new posters to gaze upon in anticipation. Both posters boldly dare us to follow Danny, portrayed in the flick by Ewan McGregor, in his return to the diabolically ill-fated halls of the sinister hotel he narrowly escaped as a child. 
To be clear, there's not really any new imagery in either poster. (In fact, if you've seen the brooding final trailer for Doctor Sleep, then you've already seen the exact moments captured in the new one-sheets.) Still, there's a distinct artistry at play that'll easily wind up fans of both Kubrick's film and King's novels.
The first new Doctor Sleep poster appears in blood red, and finds the older Danny walking the empty halls of the Overlook (right past Room 237, in fact). He's apparently on a collision course with the young Danny, seen riding the tricycle that led him into one of the most unsettling (and bloody) scenes ever committed to film. At the top of the poster are the words, "Dare To Go Back." In much, much bigger type are Stephen King's name and the Doctor Sleep title. Those are immediately followed by the phrase, "The Next Chapter in The Shining Story." 
The same general tactic is employed in the second poster, though the "Dare To Go Back" phrase is featured more prominently. This second Doctor Sleep poster is also a clear callback to the original 1980 posters for Kubrick's The Shining (which has its own intriguing backstory to boot). We'd even wager that the Warner Bros. team figured out the exact shade of yellow used in that original and cued it back up for Doctor Sleep. As for the image itself, fans of The Shining will no doubt understand that Danny is looking through the door his deranged father axed his way through in the original film and story.
What new wickedness is afoot in Doctor Sleep?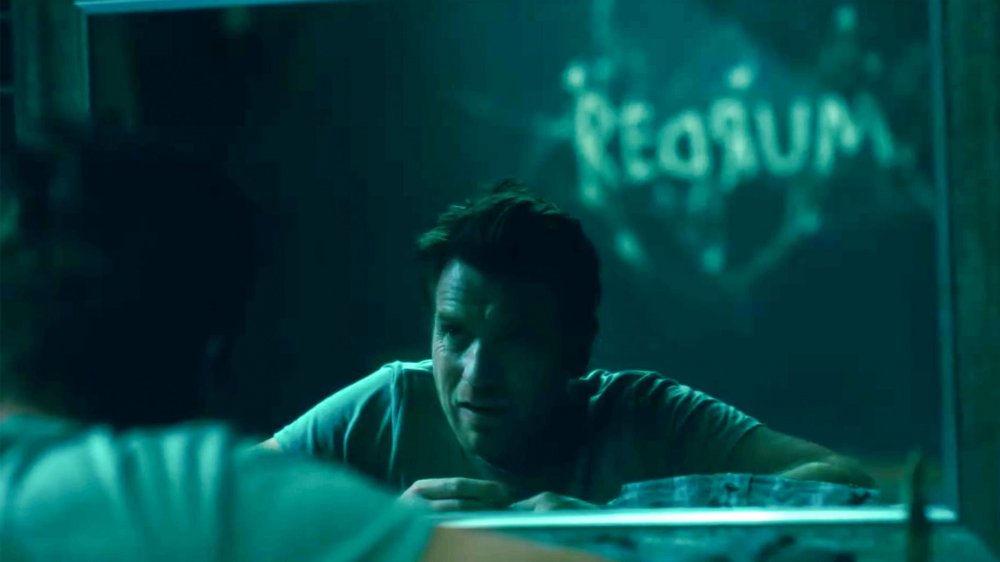 By the looks of these new posters, it's pretty clear the folks at Warner Bros. are selling Doctor Sleep as a sequel to The Shining. What these one-sheets make even clearer is that the film is meant to be a sequel to not just Kubrick's movie (which Stephen King infamously had a lot of problems with) but also King's own novel. Just for the record, that's exactly what Mike Flanagan envisioned with Doctor Sleep: make a movie that acts as a companion to both. Whether Flanagan has accomplished that dubious task remains to be seen, but given the director's track record with adaptations (see his work on The Haunting of Hill House and King's Gerald's Game), there's little reason Flanagan won't deliver the spooky goods with Doctor Sleep. 
There's even less reason to suspect that Doctor Sleep won't continue to bolster what horror fans have been lovingly dubbed "the golden age of Stephen King adaptations" in the wake of flicks like It: Chapter One and Two, Gerald's Game, 1922, and Pet Semetary, not to mention the marvelous King-centric Hulu series Castle Rock. Given the pedigree of talent involved in Doctor Sleep, we can't help but wonder if Flanagan and his team might deliver the best King adaptation of them all.
As for Doctor Sleep itself, if you're wondering exactly what Danny Torrence has been up to since narrowly escaping his father's axe as a kid, Doctor Sleep initially picks up in the wake of The Shining's tragic events. The story finds a deeply traumatized young Danny still targeted by the unyielding evil which dwells in the Overlook, and learning how to use his "shining" to compartmentalize the spirits within his own mind. Of course, the kind of trauma Danny endured doesn't come without consequence, and when we meet adult Danny, it turns out he's been living a life more in line with his dastardly father than he'd care to acknowledge.
It's only when Danny cleans up his act that he inadvertently establishes a psychic connection with a young girl named Abra, and finds out that a group of equally "gifted" baddies who feed on psychic energy have some seriously nefarious plans for the youngster. Without giving too much away, we'll simply say that Danny's life gets complicated very quickly once he meets Abra, and that his desire to save the girl eventually leads him back into the belly of the beast known as the Overlook Hotel.  
If you want to know more than that, well, you'll just have to buy the ticket and take the twisted ride that's certain to be Doctor Sleep. As noted, the film is slated to hit theaters on November 8, which should satisfy horror fans looking to extend spooky season past All Hallows Eve.