2019 Emmys: Phoebe Waller-Bridge Wins Emmy For Outstanding Leading Actress In A Comedy Series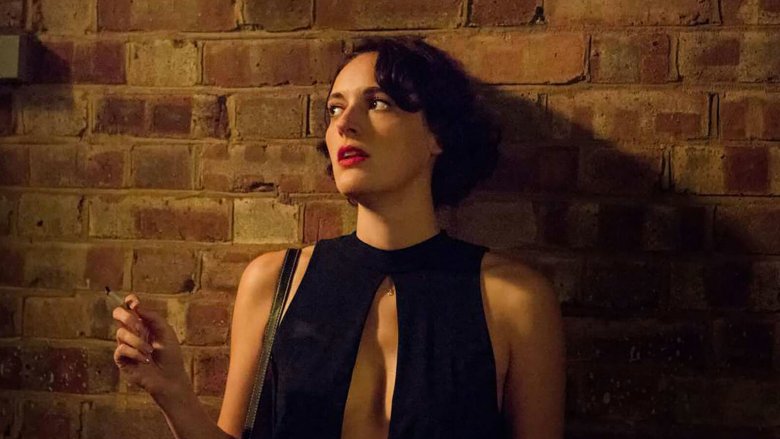 Fleabag's bad behavior has officially been rewarded — its star, Phoebe Waller-Bridge, is a newly anointed Emmy Award winner for Outstanding Leading Actress in a Comedy.
Beating out an incredibly competitive field, Waller-Bridge triumphed over several seriously established actresses. In the end, her wry, emotional, and incredibly personal performance as the title character of Fleabag (who is never given a proper name) rose to the top. This was especially true during the series' second season, in which she falls in love with the least possible available man — specifically, a priest, who's also never given a real name.
Throughout Fleabag, Waller-Bridge's eponymous character constantly breaks the fourth wall, which lends a sense of intimacy to this often dark, constantly funny, and frequently gut-wrenching series, which only spans 12 episodes over two seasons. Despite the fact that her priest (the only person who notices when she breaks character to speak to the audience) leaves her at the end of the second season, it's still heartening to watch this utterly broken character, who starts the second season at a huge emotional deficit, finally triumph emotionally.
Having already accepted a trophy for Best Writing in a Comedy Series for the second season premiere of Fleabag (which opens with Fleabag nursing a bloody nose while informing the audience that "this is a love story"), Waller-Bridge looked visibly shaken when she accepted her second award of the evening, taking home a heavyweight prize for Outstanding Leading Actress in a Comedy despite a crowded group of nominees.
Who did Waller-Bridge beat out?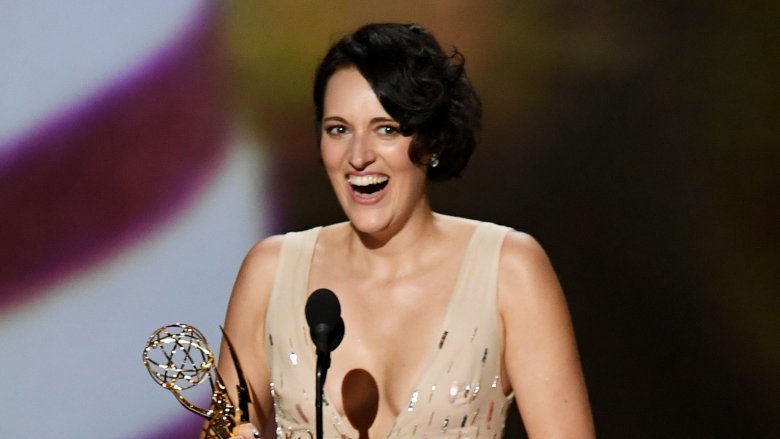 Kevin Winter/Getty Images
Waller-Bridge's performance is certainly Emmy-worthy, but it can't be overstated how much she had to overcome to snag this award. The category was filled with incredibly talented stars, including Christina Applegate (Dead To Me), Natasha Lyonne (Russian Doll), Catherine O'Hara (Schitt's Creek), and previous winner Rachel Brosnahan (The Marvelous Mrs. Maisel), but there was one behemoth that Waller-Bridge still had to beat.
Julia Louis-Dreyfus is the literal definition of an "Emmy darling," having won several statues for her roles on Seinfeld and The New Adventures of Old Christine. As she finished up her seven-season run as the titular vice president, Selina Meyer, on Veep, it seemed inevitable that she would win her seventh consecutive statue for her role, especially since the show wrapped up its run this year. Yes, you read that correctly — for each of the six years that she has been eligible, Louis-Dreyfus has won the Emmy for Veep. However, even Louis-Dreyfus' starpower couldn't overcome Waller-Bridge's undeniable performance as Fleabag, and a new comedy icon has been crowned.