The Best TV Shows Of 2018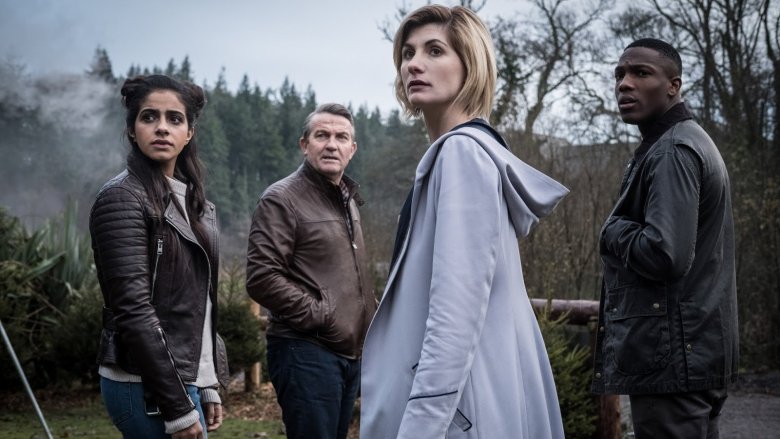 Are we living in the best time for television since the medium's inception? Critics might go back and forth about it, but it's undeniable that we're living in a phenomenal time for great TV shows. We're spoiled for choice: there are more channels, more streaming services, and more programs than ever. No matter how eclectic your tastes run, you're almost guaranteed to find something up your alley if you look hard enough. But with all those choices, it can be easy for great shows to get lost in the shuffle — especially when you need to go to specialized streaming services to watch them.
Luckily, we kept track of all the best shows of the year, from brand new shows to programs that have been on the air for decades. From sitcoms and dramas about the afterlife to families trying to survive the ghosts of childhood trauma and satirical presentations of the rich and famous in the City of Angels, here are the best television shows of 2018.
Maniac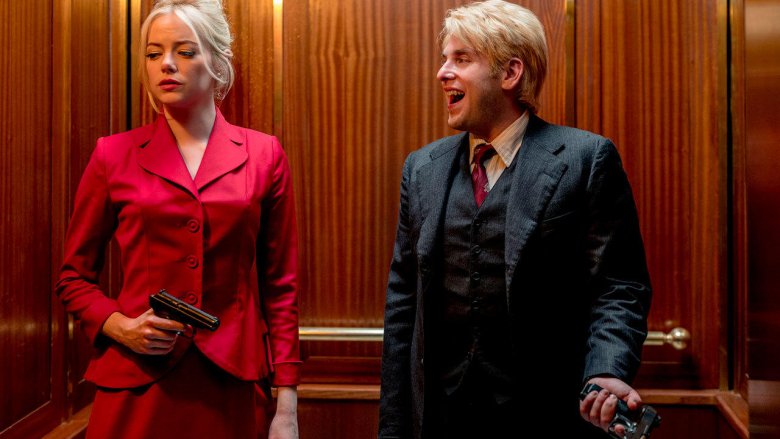 Cary Fukunaga cemented his reputation as a visionary director when he showcased the beautiful side of nihilism in True Detective. Even though he'd already scored critical acclaim in his debut feature Sin Nombre and showed himself just as adept with adaptations of classic literature in his follow-up film Jane Eyre, True Detective brought his work to a mainstream audience. His keen eye for cinematography — exemplified by an extraordinary six-minute tracking shot done in a single take — was undeniably a key component of the show's season one success. The next year, he released Beasts of No Nation, which was met with similarly positive critical acclaim — then he more or less disappeared for three years before blazing back to the small screen with Maniac.
The wait was worth it. Starring Jonah Hill and Emma Stone as patients in an experimental mental health study in a vaguely dystopian future, Maniac is as beautifully shot as you'd expect. But it's also suffused with a deep compassion for the pair that anchors the show, as Owen Milgrim (Hill) and Annie Landsberg (Stone) struggle with shame, guilt, and a gnawing sense that they're broken in ways they don't know how (or want) to fix. As Maniac jumps from genre to genre through Owen and Annie's fantasies, Fukunaga keeps the focus squarely on the difficulty of living with mental illness and trauma — and the possibility of finding connection and community despite, or even because of, those issues.
Atlanta: Robbin' Season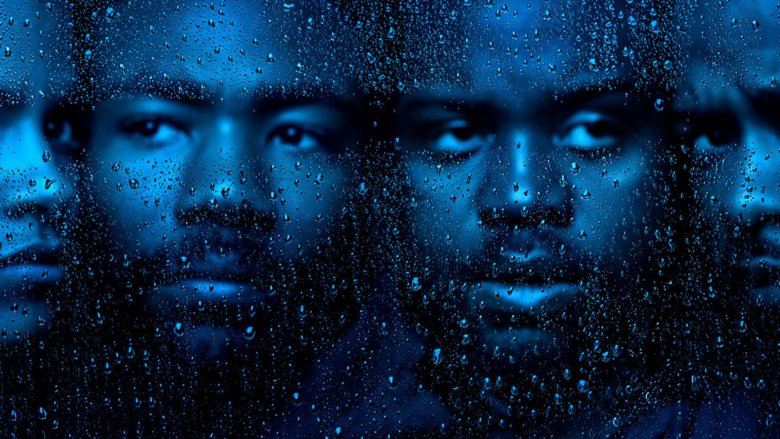 Donald Glover and his team had a lot to live up to when the second season of Atlanta (dubbed Robbin' Season) was announced — the show's first season firmly established it as one of the most electrifying television series in recent memory. As it turns out, the answer to the question "how do you follow up one of the best seasons of television ever" is to just do it again, but even better. Glover's performance as Earn is as good as you'd expect, but Robbin' Season showcases the other characters with a relaxed confidence that you won't see on any other show.
The season was filled with standout episodes highlighting the other characters in the show, like "Teddy Perkins," which followed Darius (Lakeith Stanfield) meeting a Michael Jackson-esque figure in a mansion as inspired by horror movies as it is terrible real-life fathers, or "Woods," which followed Al (Brian Tyree Henry) as he's haunted by the downsides of his own fame and success. Over half of the season was directed by Hiro Murai, Glover's longtime music video director, and Murai's expert visual sense and rich use of surrealism has made Atlanta one of the best-looking shows on television. Atlanta was never a one-man show, despite how extraordinarily talented and hardworking creator and star Donald Glover is, and Robbin' Season demonstrated that it might just have the deepest roster of talent on TV.
Doctor Who season 11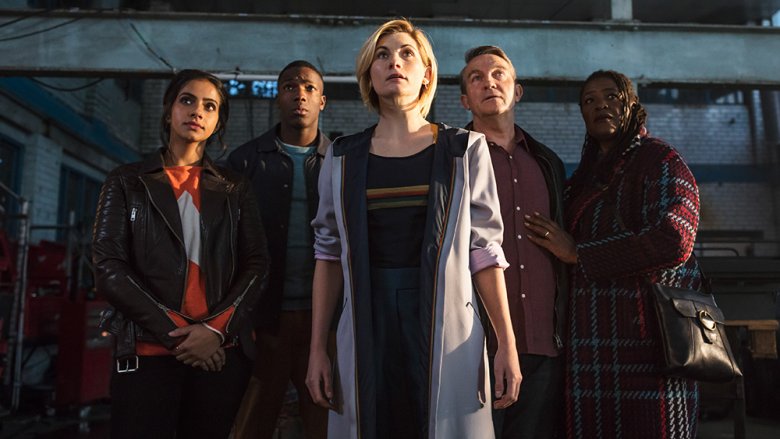 Change can be hard, especially as you get older; habits get established and well-trod patterns become inescapable. That, plus a blue police box that makes a strange sound, is what Doctor Who has been dealing with for the past decade. After returning to television for the first time in twenty years in 2005, Doctor Who re-established itself as a stylish sci-fi show for a new audience. Still, despite multiple showrunners and multiple actors playing the eponymous doctor, the next decade of Doctor Who settled into a comfortable rhythm. An eccentric male lead, on-again off-again romances with various co-stars, callbacks to the original run and older Doctors, and high-concept science-fiction shenanigans.
That all changed in 2018 when, for the first time, a woman took over as the title character. It had always been possible in the world of the show, since Doctor Who had the built-in concept that the Doctor would occasionally "regenerate" into a new form conveniently played by a new actor (or actress). Jodie Whitaker's turn as the Doctor ended up being exactly the shot in the arm that the show needed, coinciding nicely with new showrunner Chris Chibnall's tenure. Caroline Siede at The AV Club said of the new season that, "For the first time in a long time, Doctor Who has no set template to work from... it's both thrilling and slightly terrifying to watch Doctor Who launch itself into this brand new era." All we can add to that is to quote a certain child psychologist and say that the Doctor is definitely in.
The Haunting of Hill House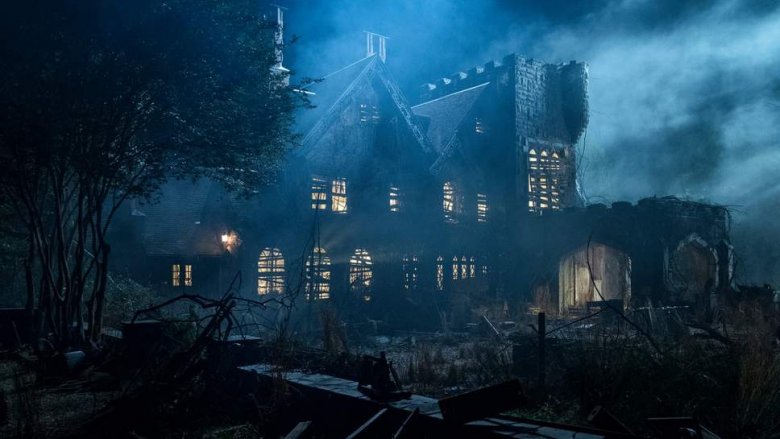 The beautiful thing about the horror genre is the way that it takes personal fear and transforms it into a universal fear; a werewolf can represent loss of control or a deep penchant for violence, ghosts can represent the trauma and guilt of past mistakes. It's a powerful thing to take something so personal, cover it with a layer of monster movie makeup and scary sounds, and watch other people connect with that same fear.
The Haunting of Hill House is horror at its best, simultaneously terrifying and thrilling while also dealing with the emotional core that should be at the center of every horror movie. That richness of character has led to some reviews calling Hill House "a drama with ghosts" or "like This Is Us wrapped in a gothic ghost story," but make no mistake. Hill House is absolutely terrifying — director/showrunner Mike Flanagan showcases all the technical brilliance that made Oculus and Gerald's Game so profoundly scary, and through it all, he never loses sight of the fact that the ghosts are a way for the audience to connect to the Crain family's trauma; that they're representational of their fears and trauma and regrets. It's just that they're also scary as hell too.
Better Call Saul season 4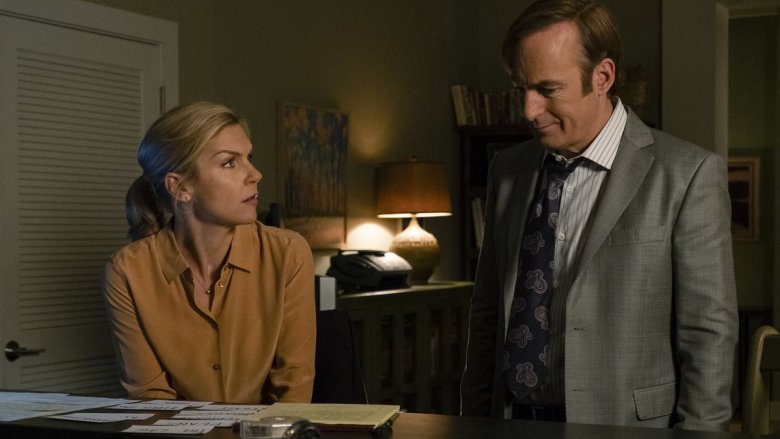 Bob Odenkirk has always been a joy to watch — his co-production with David Cross, Mr. Show, is a touchstone for plenty of discerning comedy fans. But who would've guessed what a powerful dramatic actor he is? Better Call Saul is packed to the gills with talented actors — Rhea Seehorn nearly steals the show in every episode she's in, while Jonathan Banks' face seems carved from granite to be the perfect character actor — but at the center of the show is Odenkirk's morally flexible, struggling lawyer Jimmy, a.k.a. Saul Goodman. The prequel to Breaking Bad, Better Call Saul takes a bit of a lighter touch than its predecessor, especially when it comes to explosions of violence. You're more likely to see cons and flimflams than the vicious meth heads and nazis that populated Breaking Bad, but the underlying moral decay and fantastic character writing is even better. Odenkirk fills Jimmy with such warmth and humanity that it's like watching a horror movie as he slowly loses his last bits of morality.
Even for a show as consistent as Better Call Saul, season four was a victory lap that took viewers closer to the events of Breaking Bad than anyone really expected; after all, BCS is one of the few shows on television that's willing to slow down and take time getting to the action, and when the show looks as good as it does, that's fine. Much like a Greek tragedy, we already know that Jimmy is destined for moral rot and a job managing a Cinnabon — the beauty of the show is how much you don't want it to happen.
The Conners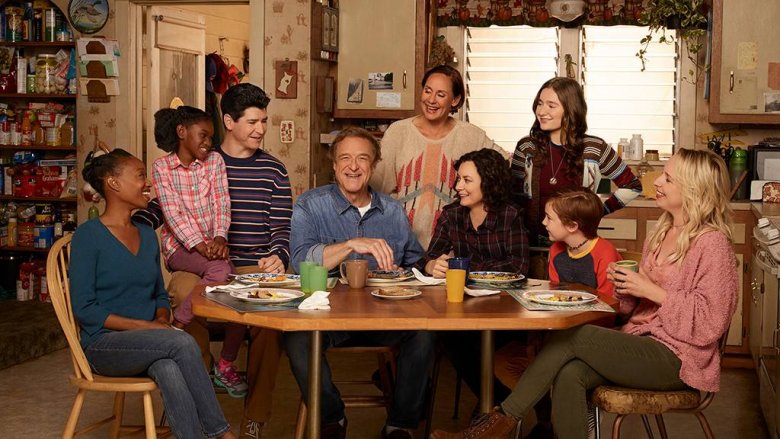 Fans of classic '90s sitcoms rejoiced when ABC announced that they'd greenlit a revival of Roseanne; for many viewers, the show had earned its place in history alongside Cheers, Frasier, and other classic television comedies. Unfortunately, the jubilation didn't last long. Just a couple months after the new series premiered, star Roseanne Barr tweeted out a racist statement that almost immediately led to the show's cancellation.
Luckily, even though it shared a name with its star, Roseanne was never entirely about Roseanne, and the creative talent behind the show quickly pivoted to making The Conners, a continuation of the fans' favorite family — minus Roseanne herself. Critical reception to the newly tweaked show has been largely positive. Alan Sepinwall at Rolling Stone wrote that "There are enough sturdy characters and performances here to move on without her, and the premiere felt more focused than many of the episodes from the spring." Meanwhile, Todd VanDerWerff at Vox wrote that "there's more warmth to it." It turns out that maybe Roseanne herself wasn't the most important of all the things people loved about Roseanne.
Titans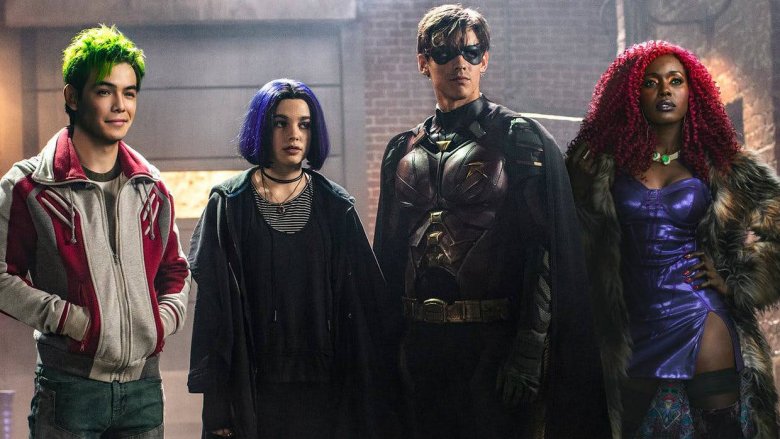 Great shows don't necessarily have great marketing campaigns; even the best might have marketing that can't tap into the fundamental quality that audiences want, and sometimes ads for great shows are just plain confusing. Luckily for Titans, all they needed was two glorious words to get fans immediately interested in the new show for DC's brand-new streaming platform: "f*** Batman."
As it turns out, there's more pleasure to be had in Titans than the giggling joy of watching Robin drop the f-bomb; Mike Hale at The New York Times writes that it "borrows from police procedurals, action thrillers and teenage dramas, but it goes grayer, quieter and more psychological." Autumn Noel Kelly at Newsweek was also positive about the show, writing that "Titans is the most balanced superhero show out there. It's skillfully constructed, narratively speaking, and there's a surprising amount of flavor beneath its classification as a dark, moody, teen drama."
Insecure season 3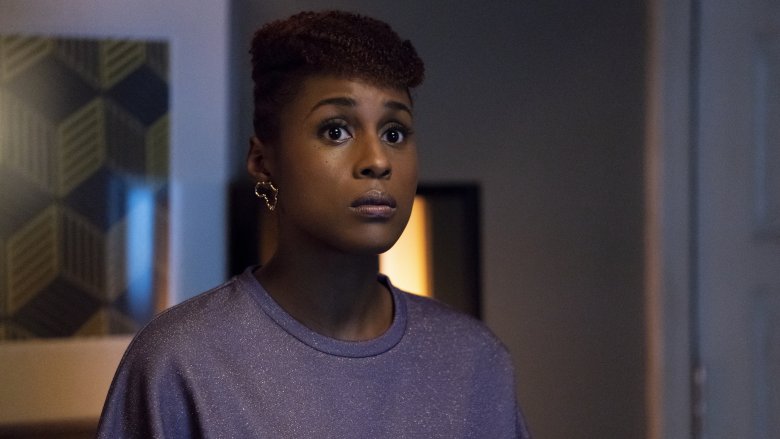 Insecure creator and star Issa Rae certainly has nothing to be insecure about when it comes to her show. Based on her web series Awkward Black Girl, Insecure follows a fictionalized version of Rae as she grapples with the complexities of black life, feminism, and millennial culture. While that elevator pitch makes the show seem facile, Insecure is whip-smart about portraying complicated issues with nuance and genuine humor. It's easily one of the funniest shows on television, and packed to the brim with wit and emotion.
Season three hasn't just kept up the show's hot streak, either — it's arguably the best yet. Michael Andor Brodeur at Boston Globe writes that "Insecure has never felt more confident," and it's hard to disagree. Even three seasons deep into the show, Rae's abilities as a writer, showrunner, producer, and performer have never been so obviously apparent. Insecure keeps growing, improving, and changing like few other shows, and season three was a perfect reminder that you should be making it appointment television.
Forever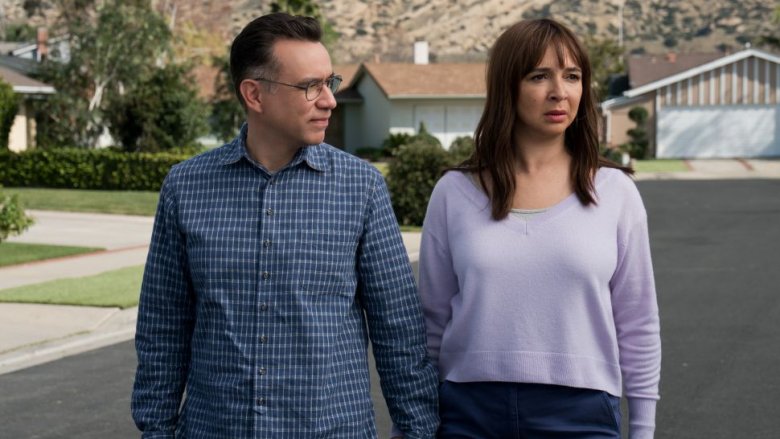 Created by Alan Yang (co-creator of Master of None) and Matt Hubbard, Forever seemed like it came out of nowhere when it premiered via Amazon Prime on Sept. 14. As it turns out, that was on purpose, as Yang and Hubbard somehow managed to keep the concept entirely secret even as marketing materials and review packages went out to the media. That would be impressive even if Forever wasn't as uniquely engaging and character-driven as the actual show turned out to be.
Forever works best if you go in completely blind, so we won't spoil the basic concept here, but the show is largely about long-term marriages, and what it means to be truly committed to your partner as the years go by. The show also features career-defining work by star Maya Rudolph. Ian Crouch of the New Yorker writes that "It's Rudolph's performance... that hints at the show's grander ambitions," while Angelica Jade Bastién at Vulture calls her "a revelation." Rudolph's considerable talent aside, Forever has something meaningful to say about marriage, life, and finding meaning for the latter inside the former.
Barry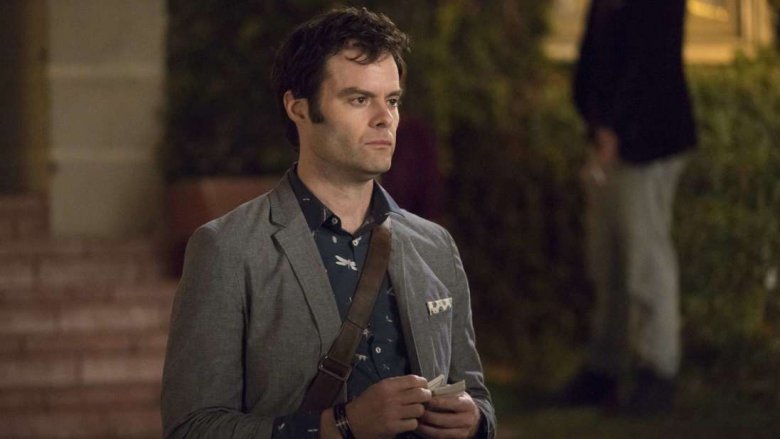 There have been plenty of movies and television shows about acting and Hollywood life, but no show has managed to capture the unique strangeness of struggling actors in Los Angeles quite like Barry. The show follows Bill Hader as Barry — a hitman who's struggling with a growing sense of ennui and finds his life changed when he stumbles into an acting class and gets bitten by the acting bug. What follows is a hilariously dark comedy, as Barry struggles leave his life of crime behind to make it as an actor even while former clients and a manipulative father figure conspire to keep him in their clutches.
Through it all, Barry is equally funny and ruthless about what it means to make it in the City of Angels. It's a truly great successor to decades of anti-hero focused television: Barry actually is a nice guy, but he's also a contract killer willing to eliminate anyone who stands between him and his dreams — quite a potent metaphor for what it means to be a young actor in Hollywood. Anyone who's ever attended a friend's improv class or been asked to look over a movie script will find plenty to relate to in Barry.
Daredevil season 3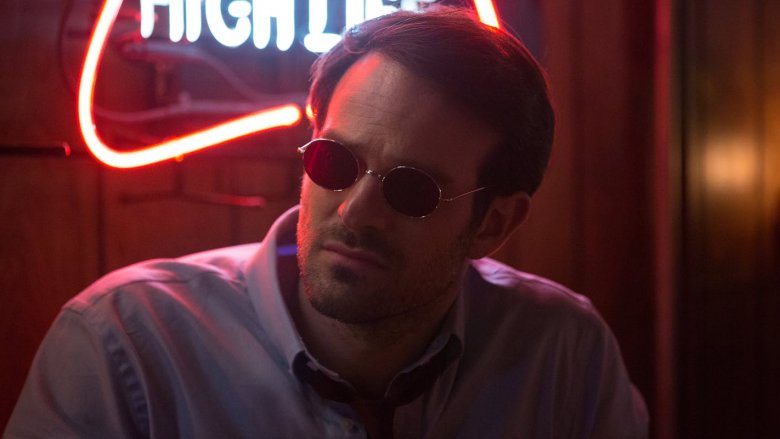 After coming out with a strong start and a lot of positive reviews, the Marvel Netflix shows have faltered somewhat over the years. Iron Fist seemed like a misfire almost immediately, and a better-reviewed second season didn't manage to keep it from getting canceled — a fate that was also suffered by Luke Cage. With all this dour news, it would have been easy for Daredevil season 3 to come and go as silently as the ninjas Matt Murdock fights, but as it turns out, this batch of episodes came out swinging like Mike Tyson — and the new season is a perfect reminder of why people were excited about the Netflix Marvel shows to begin with.
Charlie Cox returns as Matt Murdock, bringing all of his considerable angst and moody charisma to the fore. Cox has a lot to work with, too; season 3 puts Daredevil in just about the worst position imaginable, grinding the hero down to paste just to see if he can build himself back up. It's a thrilling season with jaw-dropping action set pieces (including a flabbergasting 10-minute-long one-shot as Matt has to escape an entire prison filled with vicious criminals) and some of the best acting on television. Best of all, Vincent D'Onofrio returns as Wilson Fisk, the charismatic Kingpin whose brutality is only matched by his skill at manipulation.
BoJack Horseman season 5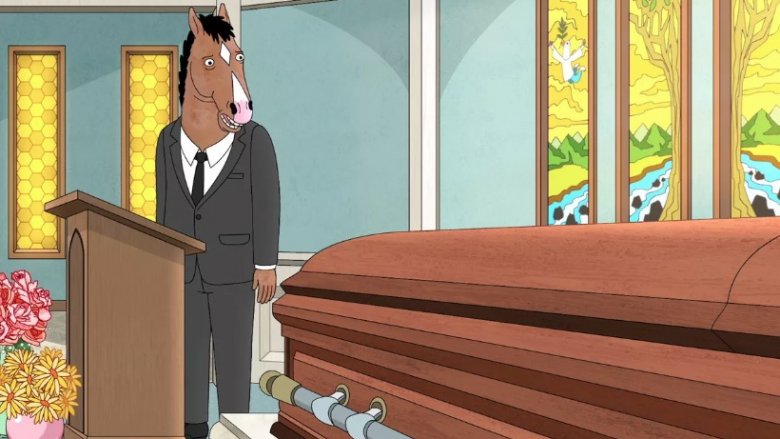 Who would've guessed that it would take a foul-mouthed cartoon about an anthropomorphic horse to really nail the trials and tribulations of fame and generational trauma? Well, anyone familiar with producer and production designer Lisa Hanawalt's brilliant comics could probably have had an idea. For everyone else, BoJack Horseman has been a revelation, balancing wit, humor, and plenty of madcap charm with a deep well of sadness. Even for those familiar with how brutally tragic and unflinching the show can get, season 5 took BoJack Horseman to new heights.
Plenty of other shows have featured anti-hero leads whose horrible acts would be papered over by their charm and occasional moments of kindness, but BoJack never loses sight of the fact that those actions remain forever present, and the guilt and weight of truly awful mistakes are never truly gone, just briefly forgotten. Season 5 brought all that subtext directly to the fore as BoJack struggled to escape his past mistakes, even when confronting them might be the only way he can ever actually be free. Even beyond the weighty subject matter, season 5 was technically daring and ambitious with its plotting and animation — you never know when an episode might take place entirely as a one-person monologue by Will Arnett, for example, or follow BoJack through a drug and exhaustion-fueled haze of unreality. BoJack has always been one of the best shows on Netflix, but season 5 cemented the show as one of the best series on television.
The Good Place season 3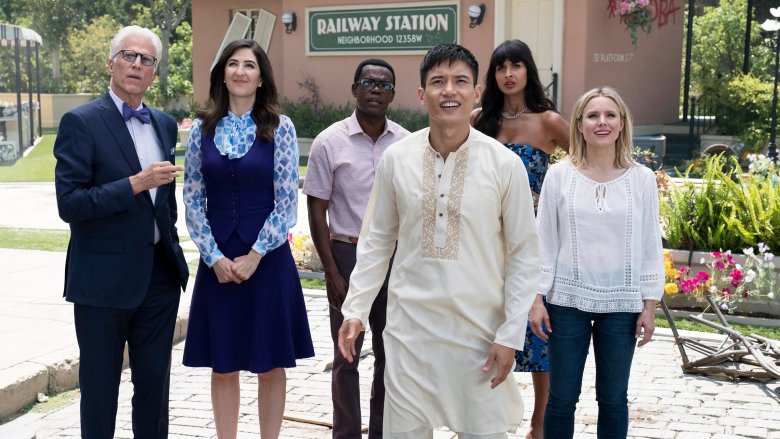 Metaphysical conversations about ethics, morality, and the afterlife sounds like a pretty dry concept for a sitcom, but for three seasons The Good Place has managed to make it the most watchable show on the air. Michael Schur, the creator of Brooklyn 99 and Parks and Recreation, has created a show that's both incredibly hilarious and deeply concerned with the difficulty of becoming a better person. The Good Place follows Kristen Bell as Eleanor, a crummy person who accidentally ends up in the Good Place, a sort of non-denominational heaven. Plenty of twists and turns have ensued since the first season, but the show's focus has always been on the characters and the struggle to make lasting, moral change.
It's an incredibly humanistic show and would be worth watching even if it didn't have a loaded all-star cast of some of the funniest actors to ever grace the small screen. Ted Danson is a constant delight as Good Place architect Michael, D'Arcy Carden steals nearly every scene she's in, and Jameela Jamil is so perfect as upper-crust humanitarian Tahani that it's flabbergasting that The Good Place is her first onscreen role. That's not even mentioning William Harper Jackson, Manny Jacinto, or Marc Evan Jackson, any one of whom could easily carry a show on their own. The third season has continued to deepen the show's world, but it's the sheer consistency of the past few seasons that really puts it over the edge. The Good Place is just that good.
Killing Eve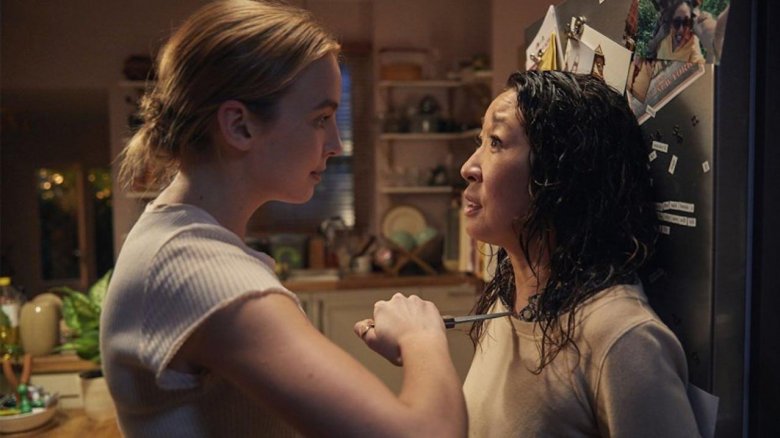 No show in 2018 managed to be as stylish, charming, tense, and immediately engrossing as Killing Eve. The show follows two women, a brilliant MI-5 operative named Eve (Sandra Oh) and a psychopathic assassin named Villanelle (Jodie Comer), who become obsessed with hunting each other in a high-stakes game of cat and mouse. Developed for television by Phoebe Waller-Bridge — who you may recognize as the creator and star of Fleabag and Crashing — Killing Eve is even better than Waller-Bridge's reputation would lead you to believe. Oh's performance as Eve is excellent, with a nervous energy and eager brilliance that's immediately compelling. Meanwhile, Comer is equal to the task as the psychopathic and charming Villanelle. Together, the two women's chemistry is addictive to watch.
While the show's often hilarious and peppered with the unmistakable wit that characterized Waller-Bridge's previous work, Killing Eve is as tense and well-paced as any of the best crime dramas of the past decade. It's a show so confident and immediately engrossing that you'll have to be careful not to burn through the entire season in a day.
Riverdale season 3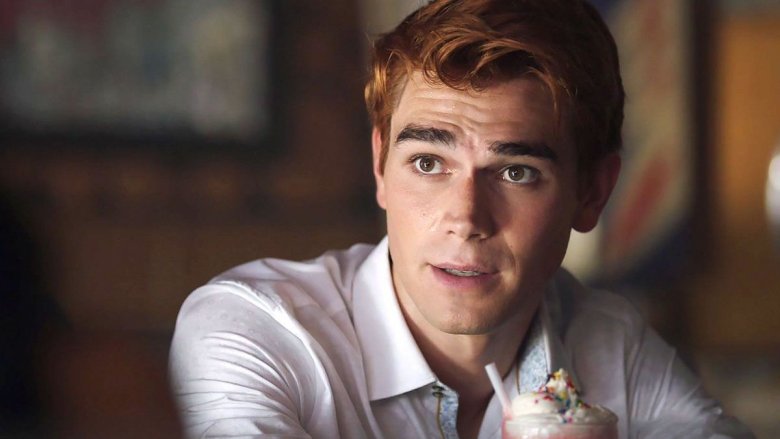 While many shows are lauded for their lean writing or actors' measured, realistic performances, there's something to be said for a series that goes entirely off the wall in pursuit of addictive viewing. Riverdale is just such a show, and for the past two seasons it's been one of the most addictive, absolutely bonkers options on television. Loosely an adaptation of the Archie Comics, the show is a giant smorgasbord of disparate tones, storylines, and characters. Teen drama meets horror meets classic camp all under the watchful eye of showrunner Roberto Aguirre-Sacasa, who makes sure the show retains a core humanity.
Each season has gotten progressively crazier, but nothing on television could possibly measure up to season three's gonzo storytelling: Archie, framed for murder and forced to fight in an underground juvenile detention center tournament at the behest of a sadistic warden and his girlfriend's mob boss of a father. Jughead, going off the deep end while playing a Dungeons & Dragons-esque game that's actually as satanic and dangerous as worried parents in the '80s always feared. And that's not even mentioning a possibly telekinetic cult, a brewing gang war, and plot by the mob to take down a teenager's speakeasy for underage teens. It's bananas, but it's utterly watchable like no other show on the air.