2019 Emmys: Tony Shaloub Wins Emmy For Outstanding Supporting Actor In A Comedy Series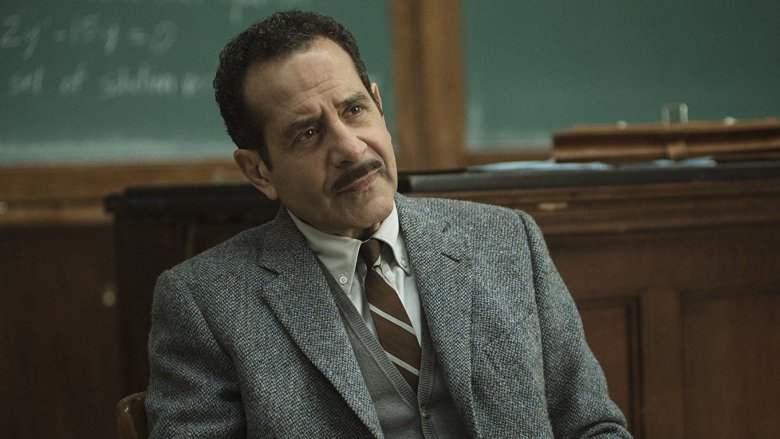 Amazon Prime Studios
Turns out it's not just Mrs. Maisel who's plenty marvelous. The first winner of the 2019 Emmy Awards was Tony Shalhoub for Outstanding Supporting Actor in a Comedy Series.
As Abe Weissman, the beleaguered and constantly stressed out father of the titular Midge Maisel (Rachel Brosnahan) on Amazon Prime's The Marvelous Mrs. Maisel, Shalhoub has provided this quickly-paced, clever show with a ton of heart, watching as his daughter goes through a difficult divorce and emerges as a truly talented stand-up comedian.
Mrs. Maisel has already been shown plenty of love at the Emmy Awards — last year, after its first season debuted, it scored an Emmy for Outstanding Comedy Series, as well as statues for Leading Actress in a Comedy for Brosnahan, Supporting Actress in a Comedy for Alex Borstein (who plays Midge's gruff manager Susie), and writing awards for the show's creators, Dan and Amy Sherman-Palladino. The husband and wife duo, best known for creating Gilmore Girls, are known for their incredibly fast-paced dialogue and whip-smart characters, and are finally getting their due for their famously excellent scripts.
Shalhoub is a multiple Emmy Award winner thanks to his previous role as the titular role of Adrian Monk on Monk, so he's no stranger to the Emmys. Still, it's exciting to see him triumph once again after such a long career.
Who did Shalhoub beat out to win at the 2019 Emmys?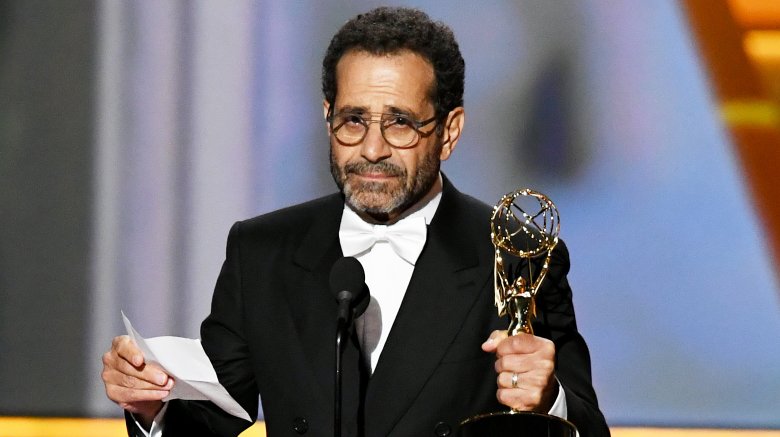 Kevin Winter/Getty Images
Television has, as opening presenter Bryan Cranston pointed out, never been better — and as such, his category was pretty stacked. Shalhoub was facing off against a seriously talented group of nominees, proving that his performance was, in fact, exceptional.
Nominated alongside Shalhoub were a few previous Tony winners, including Tony Hale, who has won two Emmys for his supporting role as Gary Walsh, Selina Meyer's way-too-loyal right hand man, in Veep, as well as Henry Winkler, who won his first ever Emmy last year for his supporting turn in Barry. The rest of the nominees included several other Barry players, including Anthony Carrigan (who plays the hilarious Chechen mobster known as Noho Hank) and Stephen Root (a veteran character actor known for Office Space and Get Out), as well as Academy Award winner Alan Arkin, who was nominated for The Kominsky Method.
Clearly, Shalhoub can't be slowed down, and thanks to his pitch-perfect performance on The Marvelous Mrs. Maisel, he's proven himself yet again as one of the most beloved actors on the small screen.