Netflix's GLOW Renewed For Fourth And Final Season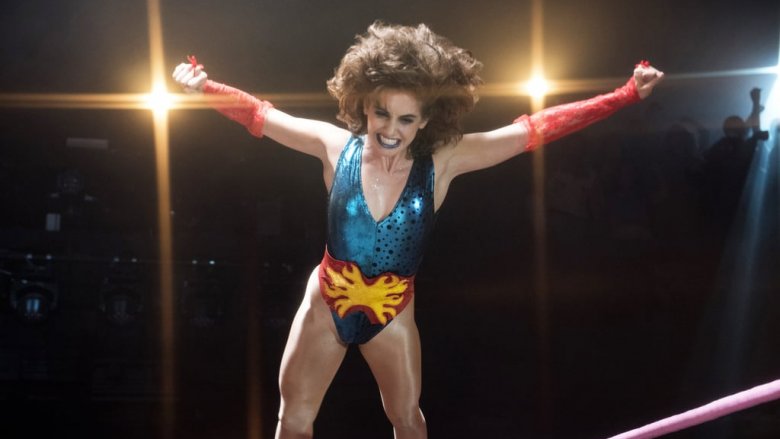 Get ready to climb back into the ring with the Gorgeous Ladies of Wrestling – Netflix is officially bringing the adored wrestling dramedy back for a fourth season.
The Hollywood Reporter was the first to announce that the streaming giant has officially green-lit a fourth season of the Emmy-winning series GLOW. Sadly, though, Netflix has confirmed that the fourth season will be the last one for GLOW. 
The season 4 renewal will come as welcome news for the show's creative team — led by series creators Liz Flahive, Carly Mensch, and Orange Is the New Black ingenue Jenji Kohan — who may have been expecting GLOW to become yet another tragic story in Netflix's ongoing assault against its own hit series. This fourth and final season will give Team GLOW a chance to wrap up the compelling, often heartbreaking tale of '80s-tinged, action-packed proto-feminist lore in a way that can satisfy their own creative vision — and hopefully bring closure to all of GLOW's narrative threads.
GLOW landing a fourth season on Netflix should also excite fans of the series, who are undoubtedly dying to know what's next for Ruth (Alison Brie), Debbie (Betty Gilpin), Sam (Marc Maron), Bash (Chris Lowell), and the rest of the gang. 
What's on tap when GLOW heads back into the ring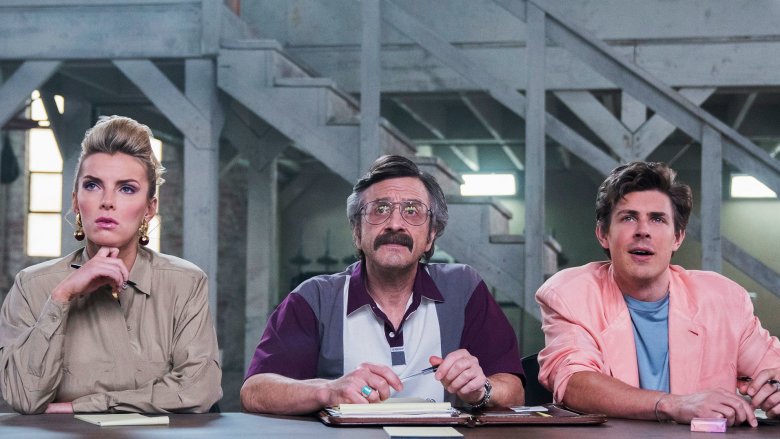 For those who have yet to binge the recently dropped third season of GLOW, we'll do our best to avoid spoilers here, but count yourself warned all the same. 
Fans who did experience GLOW season 3 in all its Vegas-styled glory will remember that the season ended with a slew of fairly mammoth cliffhangers — like Debbie and Bash branching GLOW out into local TV stations (with Debbie set to run the show herself), Sam back in L.A. making a movie with his daughter Justine (Britt Baron), and Ruth turning down a juicy directorial offer from Debbie in favor of heading off into the world and doing... well, we've no idea what the perpetually-in-search-of-self Ruth is really planning. 
As for the rest of the GLOW girls, season 3 opened up their characters in ways we never really anticipated. In doing so, it delivered a wash of complex, timely, and outright engrossing stories that are more than worthy of exploration in the season ahead.
Concerning where GLOW season 4 might take us, there are a number of possibilities, which makes it harder to predict what will happen next. Season 3 was mostly set in Las Vegas, and found GLOW's creative team making the most of that setting — delivering a glitzified version of the series as big, bold, and narratively ambitious as any Netflix series (with that Christmas episode in particular proving a glorious new entry into the vaunted canon of holiday-themed entertainment). With the season 3 finale setting many of our favorite characters off in different directions, it'll be interesting to see how — or even if – GLOW gets the full band back together for one last round in the ring.
The GLOW show, sadly, will not go on after season 4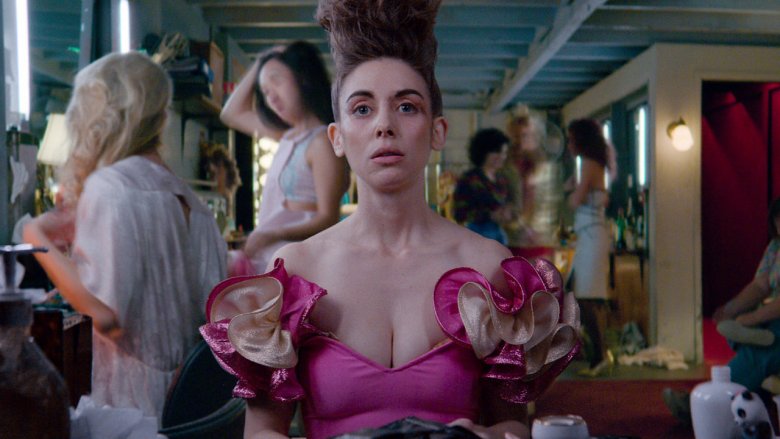 Even with the unknowns, fans will surely rejoice at the fact that Netflix is actually making a fourth and final season of GLOW happen. As we mentioned, not many shows are being tapped to stick around for extended runs on the streaming service. In fact, Netflix has all but made a policy of capping series' runs at three seasons maximum, having not long ago axed Marvel series staples Daredevil and Jessica Jones (and Luke Cage, Iron Fist, and The Punisher) — not to mention a dozen or so other shows many perceived to be hits. Of course, for some of the streamer's breakout original series (see Stranger Things and Orange Is the New Black), Netflix has always found a way to make some exceptions. Looks like GLOW is one of them, too.
Since we'll likely never get an honest look at Netflix's viewership numbers, we don't know how GLOW stacks up against Stranger Things and Orange. Though it's certainly one of the best series Netflix has ever produced, it hasn't been around as long as Orange Is the New Black and doesn't have the same widespread demo appeal as Stranger Things. That said, this season 4 renewal sort of feels like a minor blessing, though it's certainly a blessing received with a hint of melancholy.
Either way, GLOW season 4 is coming, and we can't to see what's in store (both in the ring and out) for the wily bunch of women we've come to know as the Gorgeous Ladies of Wrestling. As for exactly when we'll get to see them back in the ring, no official word has come down on the season 4 premiere date, nor has said season even begun production. Given Netflix's proclivity for dropping fresh episodes of GLOW on its legions of fans in the summer season, we're hoping season 4 hits the mats in summer 2020. Until then, we can all sit back and stream the first three seasons of GLOW to our hearts' content, knowing a heartily earned ending is on the way.