Netflix Scores Seinfeld Streaming Rights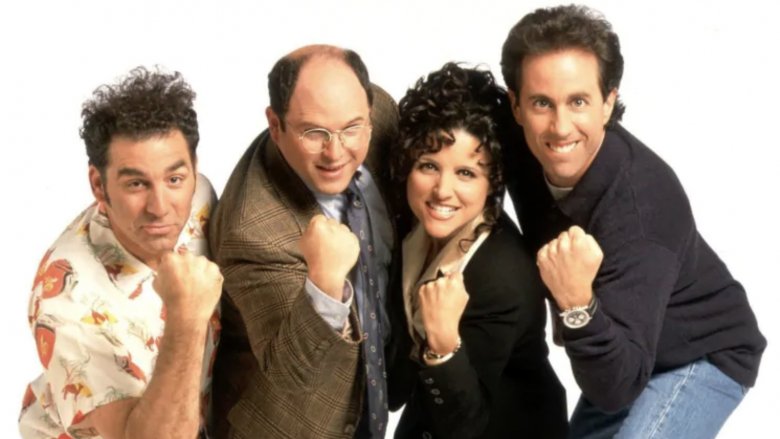 Sony Television Distribution
If you're still reeling from Netflix losing the streaming rights to the classic sitcoms Friends and The Office, then get ready to begin your road to recovery. The streaming giant has just acquired the rights to stream the most classic sitcom of all: Seinfeld will be heading to Netflix in 2021.
The exciting news comes to us courtesy of Netflix itself, as the streamer dropped the announcement on its U.S.-based Twitter account.
In spite of Netflix spending billions of dollars on its own original programming — $12 billion last year and $15 billion this year, according to The Los Angeles Times — the company is still heavily reliant on licensing outside content in order to lure in viewers. So when Netflix was hit earlier this year with the news that it would be losing the rights to both The Office and Friends, which some data suggests are two of the streamer's most popular shows, it was clear the company had to do something big to stop the bleeding. Seinfeld seems to be that something.
The streaming wars are heating up, and Netflix is about to get a lot more competition. Disney+ opens its doors on November 12, with a price that's drastically lower than Netflix and a content library that's arguably stronger. Apple TV+ remains a question mark, but at just $5 a month people may be willing to give it a shot. The Office will soon be headlining NBCUniversal's streaming service, recently revealed to be named Peacock, while Friends is set to be folded into WarnerMedia's new HBO Max. So in order to stay competitive, Netflix couldn't just sit by and do nothing — it had to go out and get a show about nothing.
How Netflix landed Seinfeld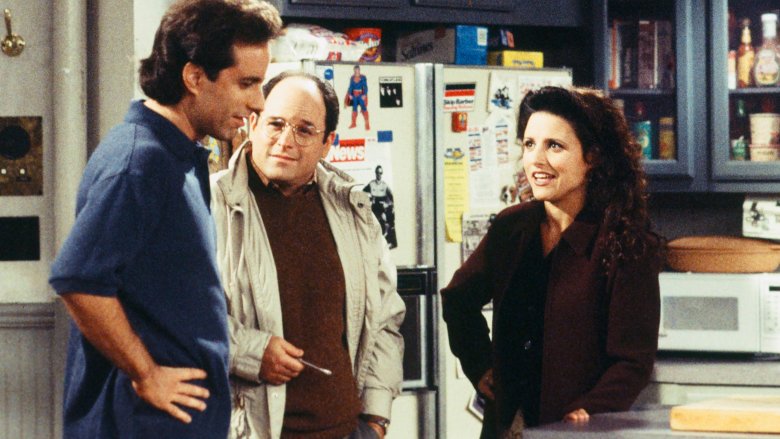 Joseph Del Valle/NBC
In order to land Seinfeld, Netflix had to lay down some serious cash. While it's unknown exactly how much Netflix forked over to Seinfeld distributor Sony Television for the rights to the sitcom, The L.A. Times reports that it's believed to be considerably higher than the $500 million NBCUniversal recently paid for The Office, with both deals good for five years. Netflix also paid far more for Seinfeld than Hulu, the show's current streaming home, did back in 2015 when that site nabbed the series on a six-year deal for just $130 million. 
However, it's worth noting that Netflix's new Seinfeld deal is for the show's streaming rights worldwide. Hulu distributes the series in the U.S. only, while Amazon streams it in most other territories. NBCUniversal's The Office deal, likewise, is for American eyes only. Therefore, it makes sense that Netflix's Seinfeld acquisition is the most costly of the recent sitcom streaming deals given its planet-wide reach. 
Netflix made landing Seinfeld a top priority, too, as the streaming site reportedly outbid WarnerMedia, NBCUniversal, Hulu, Amazon, and Viacom for the privilege to air the everyday adventures of four Manhattanites.
What's Seinfeld about, anyway?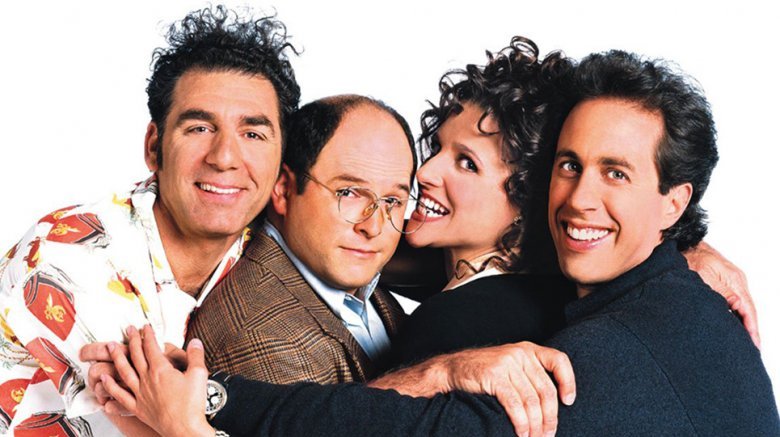 In case you are somehow unfamiliar with Seinfeld, here's everything you need to know about the show. 
Seinfeld was created by two comedians, Jerry Seinfeld and Larry David, with the intent of it being a "show about nothing." That is, there would be no overarching plot or goals for the series' characters. Instead, in a television first, the series would focus on the everyday minutiae and annoyances encountered by a group of New Yorkers living on the Upper West Side of Manhattan. 
There's Jerry Seinfeld, who plays a fictionalized version of himself — i.e., a "single, neat, and thin" stand-up comic. His best friend George Costanza (Jason Alexander), an extremely selfish and petty man. His ex-girlfriend-turned-close-friend Elaine Benes (Julia Louis-Dreyfus), who is short-tempered, feisty, and blunt. And his wacky neighbor, Cosmo Kramer (Michael Richards), who brings an outlandish and slapstick element to the show. 
The series debuted in 1989 and ended its run in 1998 after 180 episodes, with stories in the interim centering on such varied topics as waiting for a table in a Chinese restaurant, dealing with a vaguely fascist soup vendor, and taking part in a contest to see who can refrain from pleasuring themselves the longest.
The enduring success of Seinfeld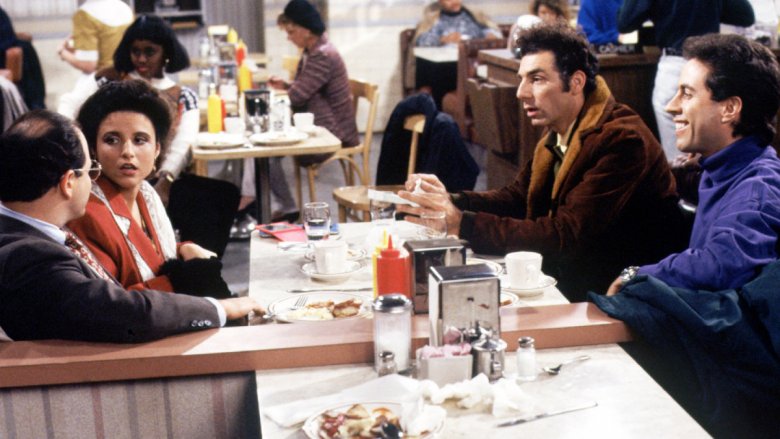 While soon-to-be-former Netflix offerings such as The Office and Friends are extremely popular in their own right, neither can hold a candle to Seinfeld in terms of critical accolades. Rolling Stone called Seinfeld the fifth greatest show of all time in 2016, Entertainment Weekly ranked as the third best ever in 2013, and TV Guide said it was the top show of all time in 2002. Neither Friends nor The Office even cracked the top ten in any of the aforementioned lists, and it's not like these lists are outliers. Seinfeld is consistently ranked as the greatest (or sometimes second greatest if The Simpsons is competing) sitcom ever made. And in two years' time, Netflix subscribers all around the world will be able to witness Seinfeld's greatness for themselves.