American Horror Story: 1984's Bloody Opening Credits Revealed
You can now take a look at the opening credits for the upcoming season of American Horror Story – if you dare.
Ryan Murphy's anthology series is notorious for its credits sequences, which maintain the same song and change up the imagery depending on the theme of each season. American Horror Story: 1984, this fall's installment and the ninth season of the horror anthology, has released its opening credits ahead of the season premiere. The AHS: 1984 opening credits aren't just scary — they're scary cool, as there's an awesome backstory about how they came to be. 
A fan helped create the American Horror Story: 1984 opening credits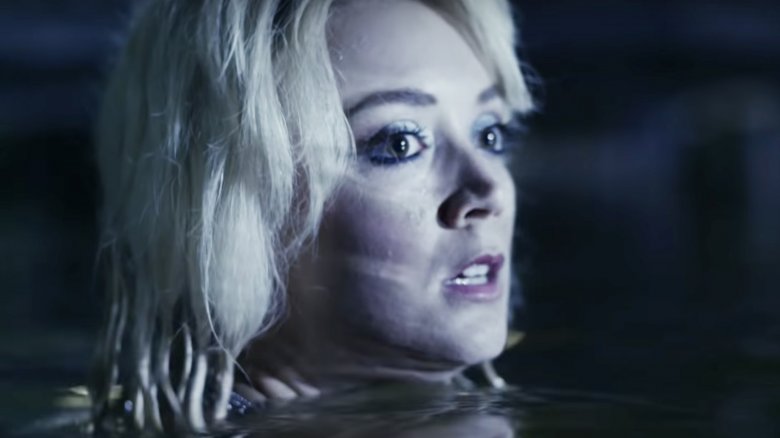 Murphy released the new credits on Instagram, and, as an added bonus, took some time to explain the genesis of 1984's opening. Inspired by a version of opening credits made by a longtime AHS viewer named Corey Vega, Murphy brought Vega on board for this round of credits-creating. The series creator explained, "[Vega] ignited this concept with an original 'fan' cut he posted on Twitter after the 1984 season was announced. I liked it so much, I decided to bring him on board to work together with Kyle [Cooper, the creator of all of the credit sequences thus far] as they evolved the concept into something major. Congratulations Corey! 1980s horror never looked so good."
Vega posted his ideal American Horror: Story 1984 opening credits on Twitter back in July, but he probably never thought Murphy would actually make him part of the new season's creative team.
The AHS: 1984 opening sequence features plenty of classic 1980s imagery like Jazzercise classes, summer camps, cassette tapes, huge hairdos, roller skates, and even an image of President Ronald Reagan — all of which is juxtaposed with shots of knives, blood, and offscreen violence, with some of the brightly colored '80s footage covered in blood as well. Though the music is the same as in previous seasons, it's got a new 1980s techno tinge to it this time round. 
The opening credits reveal American Horror Story: 1984's cast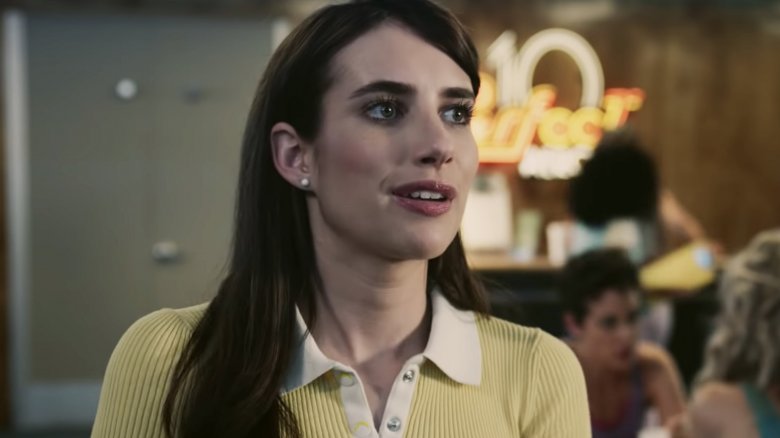 The opening credits for American Horror Story: 1984 also list the central cast, which includes Murphy regulars like Emma Roberts, Billie Lourd, Leslie Grossman, John Carroll Lynch, and Cody Fern. One frequent Murphy collaborator and American Horror Story favorite is missing from the series regular list, however, as Emmy-winner Sarah Paulson is reportedly taking a diminished role this season. Don't worry, though — she'll reunite with Murphy to play Linda Tripp on the upcoming season of American Crime Story, which focuses on the Bill Clinton and Monica Lewinsky scandal.
American Horror Story: 1984 will premiere on September 18 on FX, so hold onto your leg warmers and get ready for Murphy's latest thrill ride.