Why Space Force S3 Couldn't Avoid Cancellation (Even With An Improved Season 2)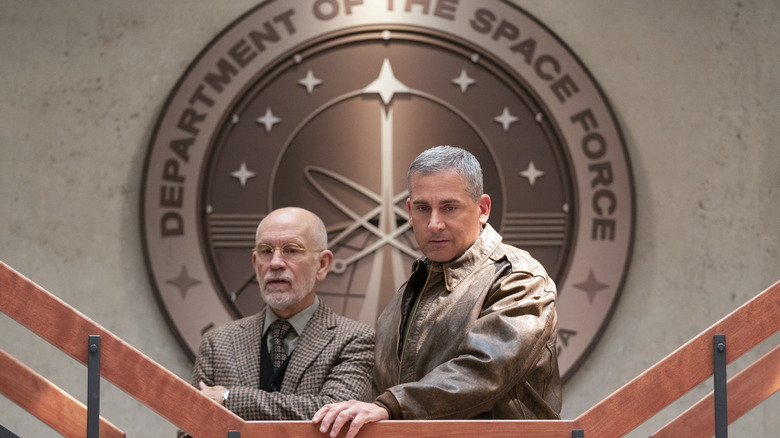 Aaron Epstein/Netflix
Netflix's "Space Force" was kind of a spiritual successor to "The Office" in that it was a workplace sitcom reuniting Greg Daniels, who developed the U.S. version of "The Office," with star Steve Carell. Another parallel between "The Office" and "Space Force" was the fact that both shows didn't do well with critics during their first seasons, but fared far better in their sophomore seasons. Unfortunately, where "The Office" succeeded and lived on, "Space Force" somehow failed and was canned in April 2022.
So despite the crew's best efforts to improve the show between the two seasons, with critics loving the retooled series, Netflix still let go of the dramedy. But why did the big streamer decide to pass on a third season of the promising series?
While it may be true that the series struggled to find viewers, Digital Spy speculates that the series was dead in the water regardless of how well it did. It seems that a series of significant financial setbacks pushed Netflix into a panic, resulting in a substantial gutting of its budget and restructuring of its subscription plans. Unfortunately, "Space Force" was likely one of the casualties of the great slashing.
Regardless of how well Space Force did, it was a goner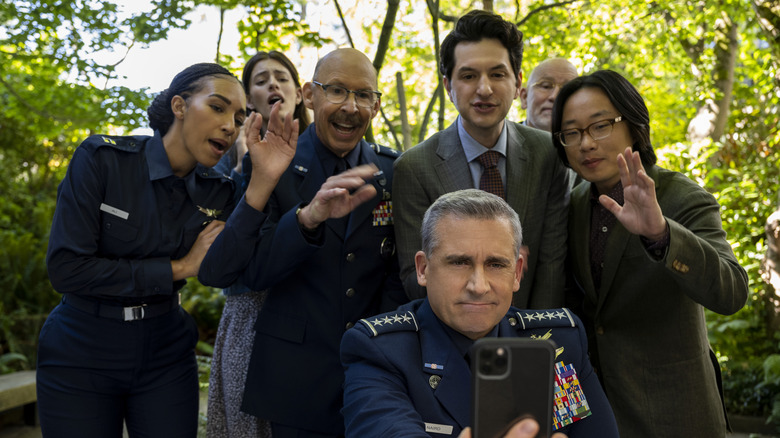 Diyah Pera/Netflix
Accordingly, in the earlier part of 2022, Netflix suffered significant setbacks when it saw a serious drop in its subscriber base, which in turn, caused its share prices to plummet. According to Forbes, 200,000 subscribers canceled the streaming service, the first major loss to its subscriber base in a decade.
If that wasn't bad enough, Netflix suffered its biggest catastrophe, when due to its losses, hedge fund Pershing Square – one of its most prominent investors — backed out and sold out its shares in totality. Apparently, Netflix's disastrous first 2022 quarter resulted in a massive $400 million loss for Pershing Square.
With Netflix's frenzied attempt at recouping its losses and "Space Force"'s high cost of production, it seems that no matter how well the series did in reviews or viewership, the show was a goner.
Featuring the talents of Steve Carell, John Malkovich, and Jimmy O. Yang, "Space Force" focuses on the establishment of the United States Space Force — a branch of the United States Armed Services that defends the country from extraterrestrial threats. The series follows the lives of a group of military personnel, staffers, and a team of scientists tasked to run the new titular military branch.