Tomb Raider Reboot Sequel Lands Director, Release Date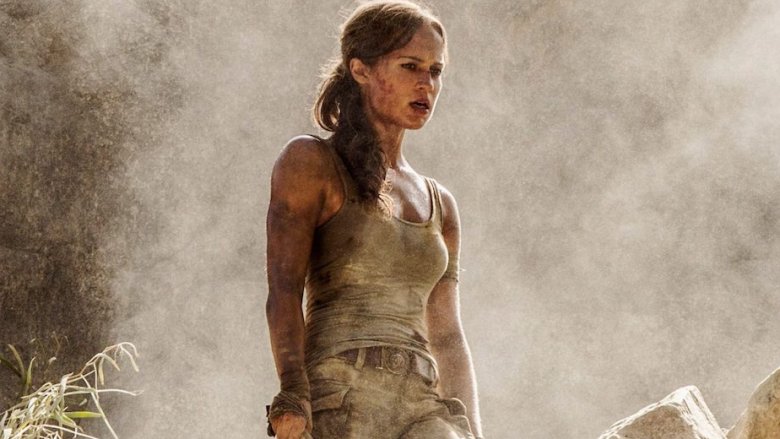 Fear not, gamers. Lara Croft will swing her way back into a theater near you in the very near future.
It seems Hollywood is not yet ready to give up on the Tomb Raider franchise. After a pair of profitable but utterly forgettable Angelina Jolie flicks came and went with 2001's Lara Croft: Tomb Raider and 2003's Lara Croft Tomb Raider – The Cradle of Life, Alicia Vikander stepped into the role of the daring adventurer Lara Croft for 2018's franchise reboot — only to deliver another mostly forgettable adaptation of the popular video game series. Still, Vikander's Tomb Raider was a marked improvement on the first two films, and was just profitable enough for MGM brass to greenlight a sequel. 
While Vikander has been on board for a while now, the still-untitled sequel to Tomb Raider just hired its writer a few months ago. Now, per a Deadline exclusive, MGM has brought Ben Wheatley (Kill List, Free Fire, High-Rise) on board to direct the project. 
With a screenplay in the works and a director and star on board, the second Tomb Raider movie has a production start date and an official release date. The folks at MGM have announced that the new film will go before cameras next year, and that fans will next see Lara Croft dodging bullets and hunting treasure on March 19, 2021.
Depending on how you feel about the 2018 franchise reboot, this may or may not be good news. There's little doubt that the role of Lara Croft was sort of a perfect fit for Vikander — and it was undoubtedly a major coup for the studio to scoop up an Oscar-winning actress for the part — but under the direction of Roar Uthaug, the film itself lacked energy, and depth, and coherence. Though Tomb Raider had its moments (and featured a devilish turn by Walton Goggins as sinister archaeologist Mathias Vogel), it ultimately felt like a mammoth missed opportunity for MGM — and that any sequel was clearly in need of a change in the director's chair. 
The addition of a talented, low-budget auteur like Ben Wheatley certainly feels like a step in the right direction. While the director (who recently wrapped a remake of the Alfred Hitchcock classic Rebecca) has never tackled a project the size of a Tomb Raider movie, he's more than proven his mettle at taking smaller-scaled projects and making them feel much, much bigger. It should be fascinating to see what Wheatley can do with such a large canvas and, presumably, a budget to match.
As for Vikander, well, she remains one of the most gifted young actors around. Our great hope for this next chapter in the Tomb Raider saga is that the film will actually give the gifted thespian something interesting to do. The good news is that screenwriter Amy Jump has worked extensively with Wheatley in the past (on Kill List, Sightseers, A Field In England, High-Rise, and Free Fire), so it's a safe bet the writer-director duo will be able to make the most of Vikander's boundless talent. With any luck, they'll actually do what no filmmakers have yet been able to do: make a really good movie based on an iconic video game. 
Even if Hollywood's dodgy track record with video game adaptations isn't exactly in their favor, we've got total faith that Vikander, Jump, and Wheatley might actually be able to make it happen for Tomb Raider 2 (or whatever they end up calling it). Of course, we'll have to wait til March of 2021 to find out, so keep those fingers crossed.