HBO's Watchmen Release Date Finally Announced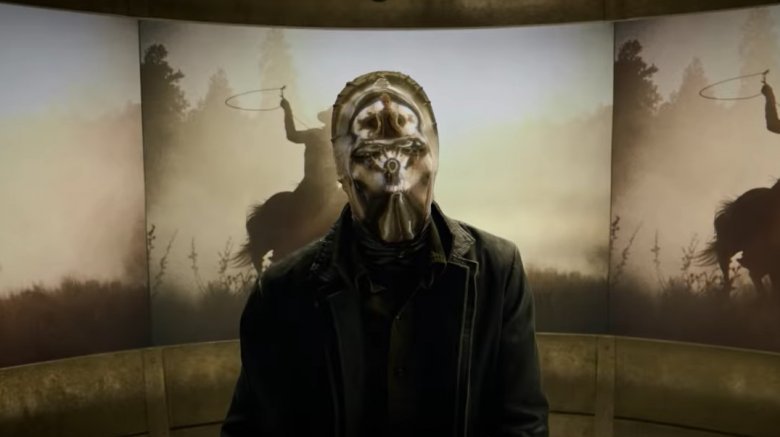 Audiences around the world now know when they'll be watching the Watchmen.
The highly anticipated HBO series has been quiet about its premiere date for some time, but on September 3, the network finally announced that Watchmen will premiere on October 20.
The announcement came via a tweet on the show's verified account, featuring a short (and completely spoiler-free) video of the words "everything begins" ticking as if they were two hands of a clock. The accompanying caption reads, "10/20. Tick Tock," closing out with the #WatchmenHBO hashtag.
Based on Alan Moore's seminal graphic novel, this adaptation of Watchmen is expected to right the many wrongs of the 2009 film, which was directed by 300's Zack Snyder and starred Jackie Earle Haley, Patrick Wilson, Malin Akerman, Jeffrey Dean Morgan, and more. Most critics and fans considered the film to be a pretty poor adaptation of Moore's masterpiece, so HBO and Lost producer Damon Lindelof (who most recently worked on the critically acclaimed adaptation The Leftovers, also for HBO) are stepping in to reimagine this beloved story.
HBO got production going on the Watchmen series in the fall of 2018, and since then, information has trickled out at a fairly slow pace so as to build as much anticipation as possible. However, fans have been given some information, including the fact that the adaptation will invent new stories and stray from the source material. With this creative team, though, audiences can still be confident that the adaptation will be as faithful as possible. 
The Watchmen cast includes Academy Award winner Regina King, Don Johnson (Miami Vice), Tim Blake Nelson (The Ballad of Buster Scruggs), Yahya Abdul-Mateen II (Aquaman), Jean Smart (Fargo, Legion), and even Robert Redford as, well, President Robert Redford. Nicole Kassell, known for projects like The Americans, will direct the pilot (which was penned by Lindelof). The series' creative team got another exciting addition in the fall of 2018, when it was announced that Trent Reznor and Atticus Ross of Nine Inch Nails, who previously won an Academy Award for The Social Network's original score, would compose new music for Watchmen. 
Now that Watchmen has an official premiere date, longtime fans of the graphic novel can finally get officially excited. Tune in on October 20 to see Lindelof and HBO's new vision for Moore's dark dystopian tale.