Here's How Much Terry O'Quinn From Lost Is Worth Now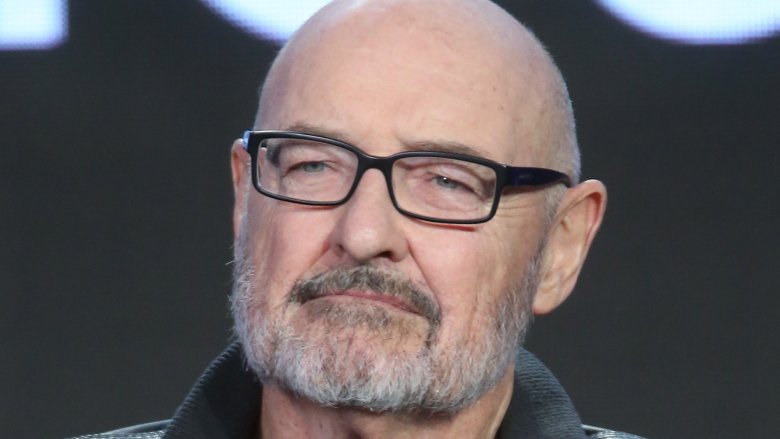 Frederick M. Brown/Getty Images
Veteran actor Terry O'Quinn is a guy who has been around the Hollywood block a time or two (or three). His career spans no fewer than four decades, and between 2004 and 2010, he brought his steely demeanor and formidable acting chops to the role of John Locke in the mind-bending ABC sci-fi/mystery series Lost. 
O'Quinn appeared in 117 episodes of the hit series, and he was undoubtedly paid a boatload of money to do so. But considering his long and prolific career, fans are curious: just how much is the actor worth today?
Well, it depends upon whom you ask. Most sources put O'Quinn's total net worth at right around $8 million dollars, so that seems to be the most reliable figure — although some insist that he's worth as much as $18 million dollars, which wouldn't be outside the realm of possibility, taking into account just how busy he's been in the years both before and after Lost became a cultural phenomenon. He's said to have been paid $100,000 dollars per episode during his time on Lost, and for those keeping score at home, that would mean that O'Quinn pulled down a whopping $11,700,000 dollars over those six years.
Of course, it's not as if actors don't spend any of the money they make, so it's possible that the true figure could be closer to the lower one. Even if so, $8 million dollars is a pretty sweet little nest egg, and when the actor eventually retires, we have a feeling he'll never find himself destitute. Also, when that day does finally come, the net amount of talent in Tinseltown's acting pool will take a sharp hit, because there's a reason why O'Quinn is one of the most respected character actors around.
He began his career with a couple of bit parts on television before landing his first role in a feature film: director Michael Cimino's legendary 1980 boondoggle Heaven's Gate. For the rest of the early- to mid-'80s, he would pop up in small parts in movies such as the Tom Cruise vehicle All the Right Moves and Stephen King's Silver Bullet (adapted from the Master's illustrated novelette Cycle of the Werewolf); he also appeared in guest roles in TV series like Remington Steele and the '80s Twilight Zone revival. But in 1987, he got a chance to take a crack at the lead role in a feature film — and what a crack it was.
The Stepfather was a psychological horror flick starring O'Quinn as a man named Henry... or maybe it's Jerry, or Bill, or none of the above. We never find out his actual name, because the character has a habit of marrying into families — and then, when they inevitably disappoint him in one way or another, he slaughters them all, moves to a new town under a new name, and begins the cycle again.
O'Quinn's performance in the film, which called for him to turn on a dime from loving, dedicated family man to dead-eyed, malevolent psychopath, was an absolute revelation. While the film itself received mixed reviews, critics were near-unanimous in their praise for O'Quinn's riveting turn — including no less an authority than the late, great Roger Ebert. In his two-and-a-half star review of The Stepfather, Ebert wrote, "Violence itself seems to sell at the box office, even when it's divorced from any context. Maybe that's what the filmmakers were thinking. What often happens, though, is that in an otherwise flawed film there are a couple of things that are wonderful. The Stepfather has one wonderful element: Terry O'Quinn's performance."
Unfortunately, the flick failed to make a leading man of O'Quinn, although throughout the '90s, he continued to land high-profile supporting roles on television and in movies like the brilliant Western Tombstone and the thriller Primal Fear, which made a star out of Edward Norton. In the new millennium, his appearances were relegated mostly to the small screen, although he did score a couple of recurring spots on the hit series JAG, Alias, and The West Wing before Lost came calling.
In the years since, O'Quinn has continued to score long-term recurring gigs aplenty, and has popped up in shows as varied as Fox's Gang Related, NBC's The Blacklist, Hulu's Castle Rock, and CBS' Hawaii Five-O. Most recently, he can be seen starring opposite the great Ben Kingsley in the Epix original series Perpetual Grace, LTD, the first season of which wowed viewers and won over critics.
So, whether it's $8 million dollars, $18 million dollars, or somewhere in between, it's safe to say that O'Quinn's net worth is formidable. When you've been as excellent at your craft as he has, for as long as he's done it, you're going to squirrel away a truckload of cash. If you're only familiar with the actor from Lost, we have a bit of recommended viewing for you: The Stepfather. It just can't be overstated: after watching this film, you will never look at Terry O'Quinn the same way again. It's not just one of the best performances of its year, it's one of the best of its decade, and that you can take to the bank.