Michael Rooker Cast In Fast & Furious 9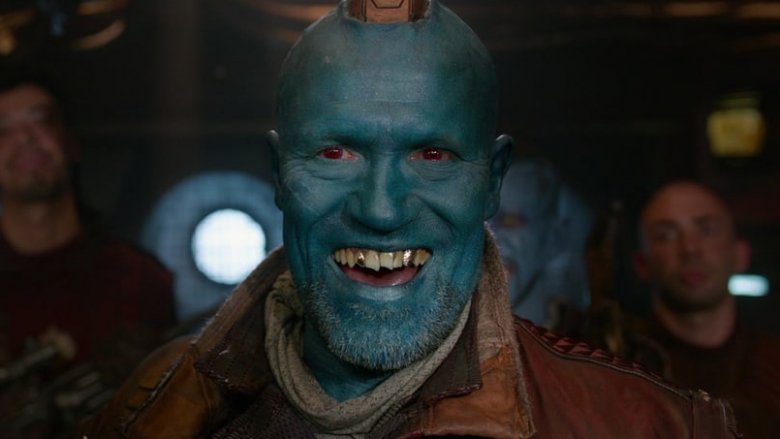 Universal is bringing an MCU star to the Fast family, presumably to drive some cars and drink some Coronas.
As reported by Collider, Michael Rooker has been cast in the ninth Fast & Furious movie. 
He's set to portray a character named Buddy, though it's unclear at this time exactly what type of role he will be playing in the ever-expanding Fast & Furious franchise. Having a wide range of acting skills, Rooker could conceivably play a character on either side of the law. 
Rooker has been acting in Hollywood since the mid-1980s, when he made his film debut playing the title role in Henry: Portrait of a Serial Killer, a movie based on the confessions of serial killer Henry Lee Lucas. In the years since that bombastic debut, Rooker has appeared in dozens upon dozens of films and television shows — though he's perhaps best known by modern audiences for his role as Yondu Udonta in both Guardians of the Galaxy and Guardians of the Galaxy, Vol. 2. Starting off as a bit of a lovable villain type in the first Guardians film, Rooker's Yondu became the emotional core in the second picture, with his sacrificial death being a major moment for Chris Pratt's Star-Lord. 
That considered, there's a chance that Universal has tapped Rooker for a Fast & Furious 9 character in the vein of Yondu. He might be an anti-hero that you just hate to love, or a baddie-turned-goodie who ends up helping the car-racing crew complete what's bound to be an over-the-top mission. 
Rooker joins another Fast & Furious film series newcomer John Cena for the flick, as well as the star-studded returning cast of Vin Diesel, Michelle Rodriguez, Tyrese Gibson, Ludacris, Jordana Brewster, Charlize Theron, and Helen Mirren. 
The upcoming ninth Fast & Furious film will supposedly be the first of the final two films in the franchise — though with Hobbs & Shaw doing gangbusters at the box office and another spin-off film as well as a spin-off animated Netflix series in the works, audiences are sure to have plenty of globe-trotting, car-crashing mayhem for years to come. Rooker stepped into the franchise at a particularly sweet time, it seems. 
Fast & Furious 9 has a scheduled release date of May 22, 2020.