Will There Be A Happy Death Day 2U Sequel?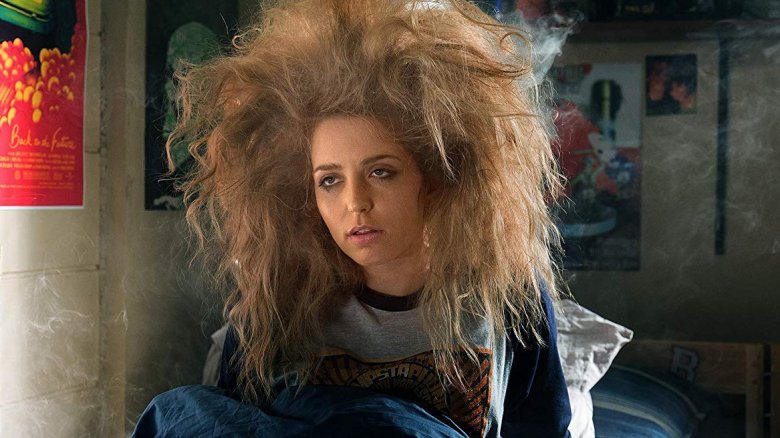 Modern horror maestro Christopher Landon hit the big times with his 2017 sleeper hit Happy Death Day, and struck gold again with his 2019 follow-up Happy Death Day 2U. The sequel, which again sees college student Theresa "Tree" Gelbman (Jessica Rothe) trapped in a time loop that forces her to relive the same day multiple times, was a box office success (it earned a cool $64.5 million worldwide against its modest $9 million budget) and an apparent hit with critics (one called it "both better than the original and manages to retroactively improve that movie"). 
In the aftermath of Happy Death Day 2U, everyone has been wondering whether Landon and the folks at Blumhouse Productions will launch Tree into yet another time loop for a third flick. So, will there be a Happy Death Day 2U sequel? Sadly, probably not. 
The reception to Happy Death Day and Happy Death Day 2U may have been solid — and certainly the kind of buzzy response that a film studio would take into consideration when thinking about greenlighting a sequel — but a third flick to complete the Happy Death Day trilogy isn't likely. 
In July 2019, Landon took to Twitter to confirm that Happy Death Day 3 isn't in development, contrary to rumors that had been floating around the internet. He added that the only way such a project would ever come to fruition is if the world's biggest streaming site offered up a bunch of cash to wrap up the trilogy. 
"Since I keep reading stuff about it, I'll say it loud: THERE IS NO HAPPY DEATH DAY 3 IN DEVELOPMENT. It's just a rumor," wrote Landon on Twitter. "Unless @netflix wants to pony-up and finish this trilogy, it just ain't happening." 
This may come as a surprise to fans of the Happy Death Day duology — and not just because of how well-received both films were. Writer-director Landon said back in February 2019, just a few weeks before the February 13 launch of Happy Death Day 2U, that he had an idea for a three-quel. He told CinePOP (via ComicBook.com), "I definitely have the third movie in my head." 
Jason Blum, who produced both Happy Death Day movies under his Blumhouse banner, added that a Happy Death Day 3 wasn't out of the realm of possibility. 
"One of the things I really like about Happy Death Day, if we continue the franchise, and what I've never seen in a franchise, is in a way it is kind of like — obviously, franchises are shared universes as they're all in the same thing — but what's different about Happy Death Day is I've never seen a franchise where one movie is a certain genre and the next movie is a different genre," said Blum. "And that's certainly the case with Happy Death Day and Happy Death Day 2U. And hopefully if we make a third one, it'll be an even different, a third kind of genre."
However, Blum changed his tune just a month later, when he said during a Q&A session on his Twitter that a third Happy Death Day movie was "not very [likely] but not impossible."
It seems, unfortunately, that the main reason why a Happy Death Day 2U sequel might not ever happen is because of how the film performed at the box office. Yes, it was hugely profitable by an investment-versus-return standard, but it didn't make as much money as the first movie did. Happy Death Day raked in $125 million worldwide against a $4.8 million budget, which dwarves Happy Death Day 2U's $55.5 million profit. Additionally, the sequel pic's revenue from its opening weekend to its second week out dropped nearly 50 percent — a dire sign for any series trying to become a fully rounded trilogy. 
As Landon joked, it will probably take some big bucks to make a third Happy Death Day movie happen. With Netflix aiming to ramp up its original content year to year, perhaps this potential project will be just the one it's looking for. If not, at least fans have Happy Death Day and Happy Death Day 2U to rewatch over and over... and over and over... and over again.