Netflix Renews 13 Reasons Why For Fourth And Final Season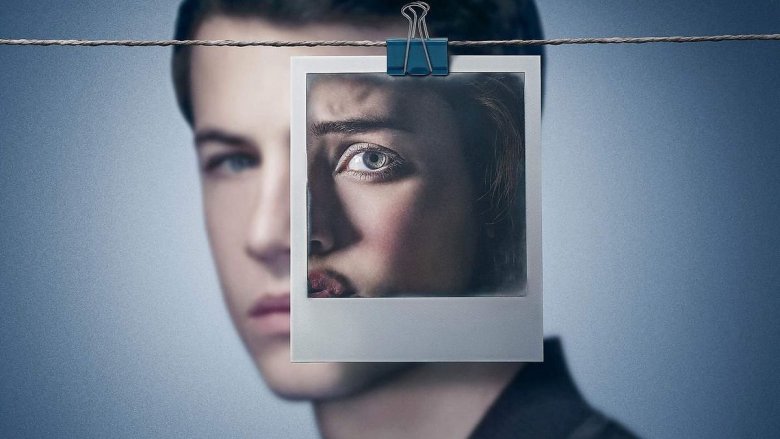 Netflix
13 Reasons Why is coming to an end. 
Per The Hollywood Reporter, Netflix has renewed its hyper-popular (and hyper-controversial) teen drama series 13 Reasons Why for a fourth season, which will be its last. 
The season 4 renewal comes several weeks ahead of the release of 13 Reasons Why season 3, scheduled to drop 13 episodes on August 23. According to THR, production is already underway for the fourth season of the series, though it doesn't yet have a set episode count or premiere date. 
We may not know that information for the time being ,as the closing chapter of 13 Reasons Why is just now beginning to take shape, but sources with knowledge of the production have indicated that season 4 will focus on the main cast graduating from high school. Season 3 will not feature a suicide, though it's unclear whether or not season 4 will. 
Based on the novel of the same name by Jay Asher, 13 Reasons Why began by telling the story of Hannah Baker (Katherine Langford), a high school sophomore who experienced a sequence of traumas that ultimately led her to take her own life. Prior to her death, Hannah recorded a series of cassette tapes addressed to people who played a part in her decision to commit suicide, detailing why they were one of the 13 reasons behind her choice. 13 Reasons Why garnered attention and backlash in kind, with some arguing that it glorified suicide and others claiming that it raised important discussions about mental health and sexual assault. Shortly after the series premiered in 2017, Netflix took additional measures to place content warnings ahead of each episode. In July 2019, after years of requests from viewers, the streamer finally edited the graphic, nearly-two-minute-long suicide scene from the end of the series' first season.  
Season 2 of 13 Reasons Why, which hit Netflix in May 2018, focused on the intense legal battle between Liberty High School and Hannah's parents, Olivia (Kate Walsh) and Andy Baker (Brian d'Arcy James). The Bakers alleged Liberty High School and its administrators of negligence that pushed their daughter to suicide, and the lawsuit ultimately caused the dissolution of Olivia and Andy's marriage. Outside the courtroom, Clay Jensen (Dylan Minnette), a close friend and former romantic interest of Hannah's, became obsessed with accumulating evidence to expose Liberty High School and the corrupt social hierarchy that places wealthy student athletes and "popular kids" above students like Hannah. The season ended with another shocking act: bullied Liberty high student and avid photographer Tyler Down (Devin Druid) brought a gun to the Spring Fling, planning to carry out a mass shooting. Thankfully, Clay was able to disarm Tyler and keep everyone safe. 
13 Reasons Why season 3 will pick up eight months after the Spring Fling and will follow Clay, Jessica Davis (Alisha Boe), Alex Standall (Miles Heizer), Tony Padilla (Christian Navarro), Justin Foley (Brandon Flynn), and Zach Dempsey (Ross Butler) as they continue trying to prevent word of Tyler's past plan from getting out. But this is 13 Reasons Why we're talking about here, so of course something life-changing is going to happen. Football player Bryce Walker (Justin Prentice) goes missing after Liberty High's homecoming game (and is killed, as the 13 Reasons Why season 3 trailer tells us), the police start tailing Clay, and a "shrewd outsider" steps in to guide the characters "through an investigation that threatens to lay bare everyone's deepest secrets."
It's not at all surprising that 13 Reasons Why is getting a fourth season on Netflix. The series has remained a strong player for the streamer, despite declining critical ratings, and the central cast last year signed a plum deal to star on a third season with a potential for a fourth. However, it's interesting that 13 Reasons Why is ending after only four seasons. THR notes that Netflix is pulling the plug on the series following season 4 to keep its production costs low and its profits high. Produced by Paramount TV and not in-house at Netflix, 13 Reasons Why has cost the streaming giant a pretty penny in licensing fees for distribution rights. Looking ahead, Netflix is clearly aiming to maximize investments with truly original content. We're sure that even after 13 Reasons Why wraps up, there will be plenty more Netflix originals to fill out the genre. 
13 Reasons Why will return to Netflix for season 3 on August 23.