Baby Driver Sequel Could Happen Soon, Says Edgar Wright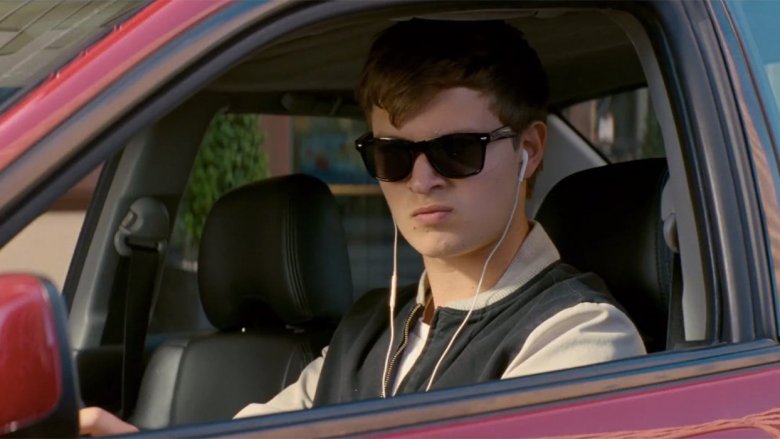 Grab your earbuds and get ready to drive like hell with a fresh new playlist. A sequel to the road-raging actioner Baby Driver may be on the horizon.
That's the latest news from the Twitter-verse at least, though you can take heart in knowing the update came straight from director Edgar Wright himself via his official Twitter page. Wright let the encouraging bit of news slip amid a brief but robust AMA interaction (apparently the battery on his laptop was moments from expiring) with his adoring followers. When prompted by one particular fan desperate for news of a possible sequel to Wright's 2017 blockbuster Baby Driver, the director responded candidly, "We hope to make it real soon if all the planets align."  
While that statement certainly seems to indicate that the sequel's status is still up in the air, the possibility of Baby (Ansel Elgort) getting back behind the wheel for a new adventure in the near future should be good news to any fan of the original. That being said, Wright choosing to go full steam ahead with a sequel to Baby Driver can hardly be seen a surprising turn of events. The bold, music-fueled action flick — which Wright and co. made for a reported $34 million — was the director's first legit blockbuster, and was adored by critics and moviegoers the world over upon release. It also single-handedly put a long-faded spotlight back on the blistering blues-punk of '90s indie rock stalwarts The Jon Spencer Blues Explosion, which is no small feat in and of itself. 
In any case, Baby Driver — with its savvy blend of crass humor, white-knuckle action, and character-driven drama — was the sort of lightning-in-a-bottle release that had people clamoring for a sequel before they even left the theater. For his part, Wright seemed wholly aware that the film was a career-changer for him, and that he may have even happened upon a story with franchise potential. As such, he jumped at the chance to write a second Baby-centric film almost immediately.
As for where that script would pick up, it's anybody's guess. When last we saw Baby, he'd served a lengthy prison sentence for his part in the bloody criminalities that took place in the first film — of which he narrowly escaped with his own life. Upon release, Baby set off on a long-awaited road trip with Debora (Lily James), though it's not 100 percent clear if that road trip actually happened or was simply imagined. The beauty of that finale is that Wright could take either track for the sequel and still make a slick new narrative work. The only real uncertainties are 1) whether or not Baby would go legit in his post-prison life, and 2) if Debora is still in the passenger seat with him.  
If a recent MTV interview with Baby Driver's breakout Elgort is to be believed, we might be finding out those answers sooner than we think. In fact, the star shared that he has seen Wright's completed script for the Baby Driver sequel and stated plainly, "Yes, I think it's going to happen."   
The biggest question now is when a Baby Driver sequel might shoot. Wright and Elgort have both stayed quite busy since the first film was released, with Elgort in particular booking acting gigs left and right. Currently, he's shooting West Side Story with the one and only Steven Spielberg, and has two more productions in the pipeline that would presumably shoot before Baby Driver 2 (which may or my not be the title). As for Wright, he's still working on a documentary about the experimental '70s rock band Sparks, and is currently shooting the Anya Taylor-Joy fronted horror drama Last Night In Soho. Worth noting, of course, is the fact that Wright has always said he was on board to write a Baby Driver sequel, and thus has never officially committed to directing it.
That being said, we really can't imagine a Baby Driver sequel would go before cameras with anyone other than Wright in the director's chair. And even if the folks at Sony Pictures are eager to get the hotly-anticipated sequel off the ground, it would certainly be in their best interest to wait for Wright to wrap up his "in-production" projects before green-lighting Baby Driver 2. For now, the waiting game continues as star and director giddily tease the second coming of B-A-B-Y Baby. Here's hoping the film races into theaters sooner than later.