Fall TV Shows That Won't Survive 2019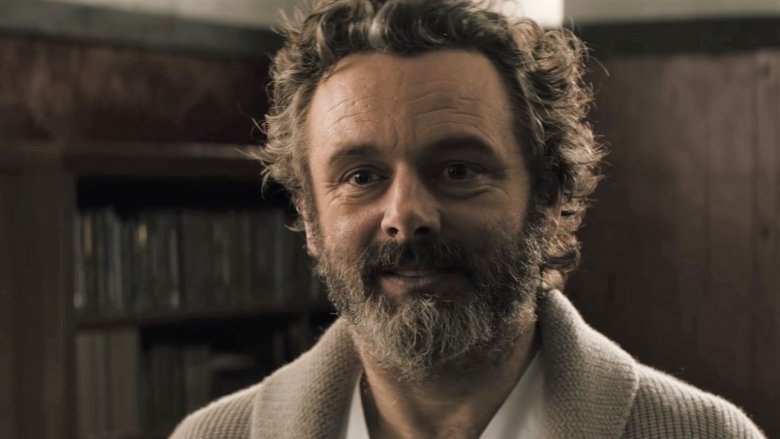 Autumn, where hope springs eternal ... at least in the minds of network television executives. While emerging media and streaming platforms have created a universe where new TV shows can premiere all year long, the time-honored ritual of releasing a fall lineup still endures across the big four broadcast networks. While the presentation of these new shows is initially met with plenty of excitement and optimism, everyone knows the truth. Some of the shows we hear about in the spring and summer might not make it to the new year.
With that in mind, it's time to play programming prognosticator. We sifted through the list of new shows expected to make their premieres in fall 2019 and tried to determine which ones you might not see again by the time the calendar turns to January. Maybe it's a case of a bad premise, showrunners with awful track records, or just tired storylines. Regardless, this group of programs may not be long for the televised world. 
Emergence probably won't emerge as a favorite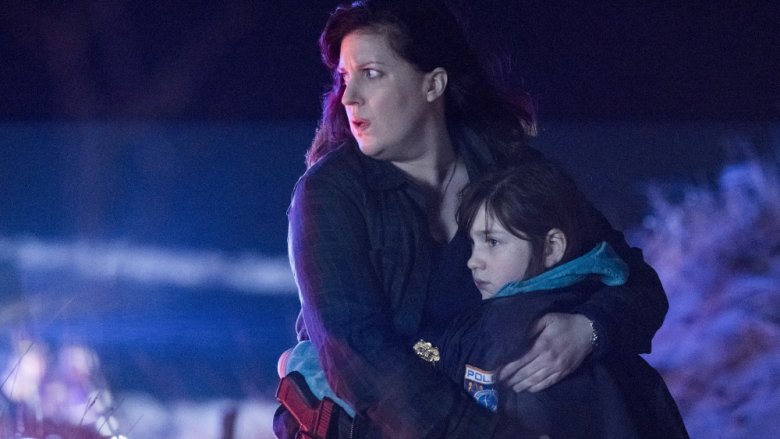 ABC is no stranger to genre thrillers based around supernatural events or characters that have otherworldly powers. Agents of S.H.I.E.L.D. hit the airwaves in 2013 on the strength of the Marvel Cinematic Universe's box office clout, and it's maintained a strong following. In that vein, the Alphabet Network gives us Emergence, about a police chief who finds a mysterious young girl near the site of a major accident. That discovery leads to a vast conspiracy surrounding the child.
Though the idea of superhuman kids on television is far from new, networks haven't had the best success with the concept in recent years. Fox dipped its toes into the Marvel universe in 2017 with The Gifted, a show about a family that discovers its children have the mutant gene. The show lasted two seasons before being canceled. The network tried again two years later with The Passage, in which a federal agent protects a young girl at the center of a series of top-secret government tests. The show lasted ten episodes before getting the ax. And when you realize that ABC has struggled with some of its other out-of-this-world shows like FlashForward or V, it seems Emergence could be headed for a relatively quick disappearance.
ABC is putting Mixed-ish in the mix this fall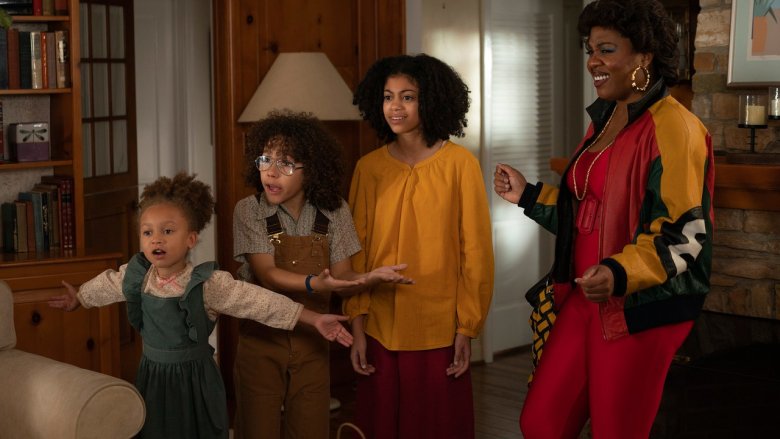 Whether you're coaching a sports team or programming a major television network, it makes sense to ride the hot hand. That's what ABC certainly has done with Shonda Rhimes in recent years. Shondaland has been a veritable world of televised delights, with Grey's Anatomy, Scandal, and How to Get Away With Murder all proving to be major hits and giving the network a consistent winning slate on Thursday night. Now, ABC is hoping to replicate the same magic with showrunner Kenya Barris, whose Black-ish scored well enough on the parent network to earn a spin-off, Grown-ish, that airs on the Disney-owned cable channel Freeform.
Now comes Mixed-ish, a prequel of sorts to Black-ish. The series follows Rainbow Johnson as she recalls her childhood growing up in the 1980s and the struggles of being a mixed-race child in a world that can't decide where she should fit in. While the Rhimes shows all share the connective tissue of having strong female leads, and they all occupy vastly different spaces with different premises and storylines, it's hard to imagine that viewers are interested enough in the Johnson family that they would like to see the origin story of one of its main characters.
Outmatched might not make it out of 2019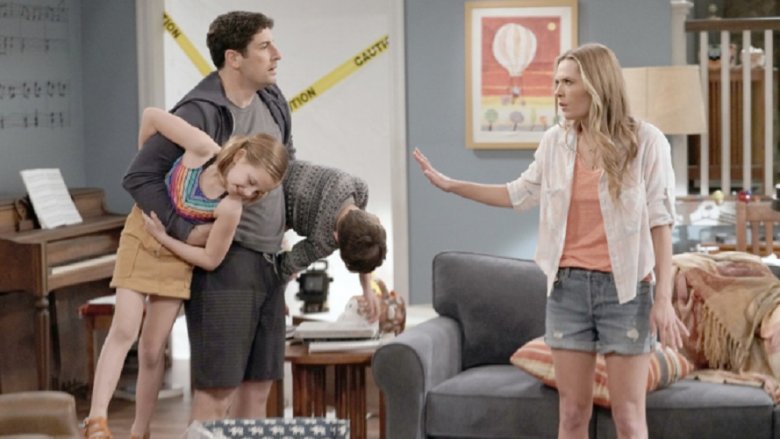 The family setting as the basis for a sitcom is as old as the situation comedy format itself. While it's given us successes from I Love Lucy to Black-ish, it's also frequently been an overmined quarry of tired jokes, bad stereotypes, and convoluted premises. For every Malcolm in the Middle that enjoys a long successful run, there are countless The War at Homes that barely make it out of the station. With Outmatched, Fox is hoping for more of the former than the latter. The show stars Jason Biggs (the American Pie franchise) and Maggie Lawson (Psych) as a working-class New Jersey family with four kids. The rub? Three of those kids happen to be geniuses.
Television has a storied history of giving us precocious children in sitcoms. It's what helped make Joey Lawrence, the Olsen twins, and the kids from Modern Family household names. But it's a fine line that shows walk with young characters. Everyone hopes to be Stewie Griffin. Few want to be Steve Urkel. The idea of smart-alecky, supergenius kids feels like an immediate turnoff. It's also not encouraging that the network is touting Lon Zimmet as the show's executive producer. His previous effort (also on Fox) was the short-lived and poorly-reviewed L.A. to Vegas. It would appear that Outmatched could be mismatched with audiences.
We're not sure Perfect Harmony is going to sing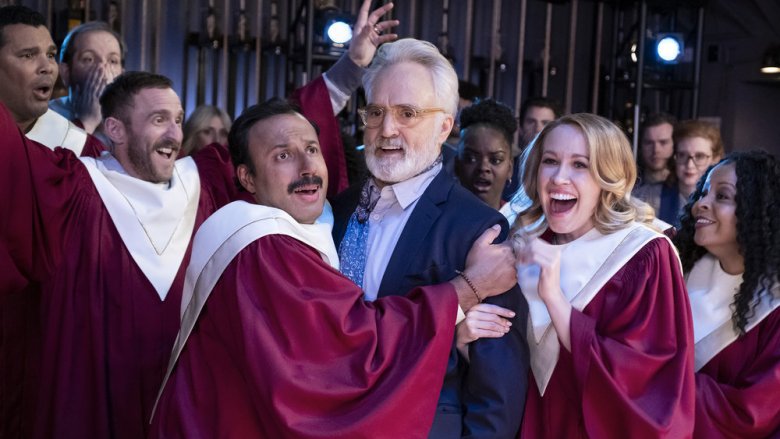 Stop us if you've heard this one: A hoity-toity type from a big city finds himself in a small town where he has to absorb the culture shock and find a way to assimilate — or at least tolerate — a completely new way of doing things. This premise has worked to great success in a number of shows. Schitt's Creek is one of the latest examples, having produced five seasons of critically-acclaimed television in preparation for the upcoming season six. Now, NBC is hoping to find similar success with Perfect Harmony. The single-camera sitcom stars Bradley Whitford, who's in the midst of a run on the highly-regarded The Handmaid's Tale and found big success on the Peacock Network as Josh Lyman on The West Wing. 
This time around, Whitford is a former Ivy League music professor who finds himself working with the choir of a small-town church. As you'd expect, there's a major clash of sensibilities between Arthur Cochran (Whitfield) and his new musical charges. Behind the scenes, the hope is that Lesley Wake Webster and Jason Winer — two of the forces behind CBS's Life in Pieces — can make the show a hit, but it will be a challenge to see how a potential reworking of the otherwise forgettable The Fighting Temptations will find harmony with TV audiences.
Will audiences feel obligated to Indebted?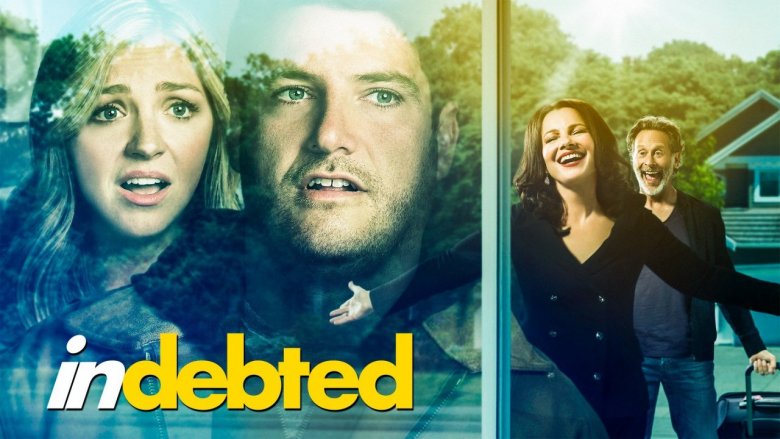 In 1965, Neil Simon's play The Odd Couple premiered on Broadway. The story of neat freak Felix Unger forced to live with his friend, the slovenly sportswriter Oscar Madison, was adapted into a movie in 1968 and became a popular television show beginning in 1970. Ever since then, the idea of people who might drive each other batty being compelled to share a living space has become a nearly standard trope of sitcoms. And who can drive you crazier than family? (Especially once you've grown up and had a taste of freedom.) 
Enter Indebted, in which married couple Dave and Rebecca have their lives disjointed when Dave's parents unexpectedly show up on their doorstep, penniless and in need of a place to stay. The inconvenient living arrangement is marked by parents who don't understand the concept of boundaries, leaving their hosts out of sorts.
It wasn't that long ago that CBS tried something similar with 9JKL, in which a recently divorced actor moves back home to New York and occupies an apartment sandwiched between his parents and his brother. Even with the powerful The Big Bang Theory as its lead-in, 9JKL couldn't keep audiences' interest, and it was canceled after 16 episodes. Unless Indebted can bring something new to a tired format, viewers might not feel so obligated.
We don't think viewers will get up for All Rise
No one could ever accuse CBS of not giving their audiences what they want ... heapin' helpings of it. If there's one thing the Tiffany Network is chock full of, it's crime and courtroom dramas. From the CSI and NCIS franchises to Bull and The Good Fight, CBS viewers probably have a good idea of how scripted, dramatic jurisprudence works. Yet for those television watchers tired of seeing shows about the inner workings of the legal system, well, here's another show about the inner workings of the legal system.
All Rise follows the day-to-day challenges of judges and lawyers in Los Angeles as they try to work within an inadequate system attempting to deliver justice, all while trying to make sense of their own lives in the process. It's one thing to find a winning formula and attempt to duplicate it. It's another to continually reheat and rearrange the same ingredients and try to call it a new dish. CBS recently canceled The Code after just one season when that courtroom drama that failed to gain any traction. It's hard to imagine that fans will be excited to get up for All Rise.
The Baker and the Beauty is a recipe for disaster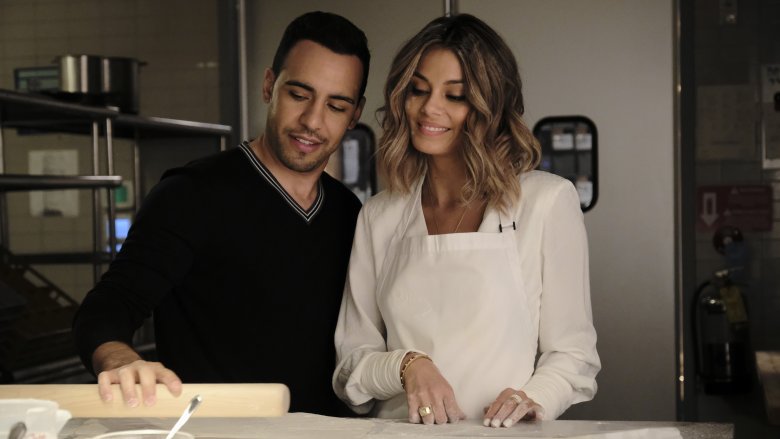 It's not uncommon for American television producers to look overseas to find inspiration for domestic shows. Sometimes it works (see Friends and The Office), and sometimes it doesn't (Viva Laughlin!). Israeli television seems to have created a hit with The Beauty and the Baker, a show about a humble baker who falls in love and begins dating an international supermodel. The series was popular enough that Amazon Prime Video picked up the show's first two seasons for international streaming. Around the same time, the show was reportedly being adapted by Universal Television for American audiences and eventually ordered to series for the fall season.
In the American version, the setting moves to Miami, with the main characters being of Cuban descent. It's another in a string of ABC shows featuring Latinx actors and characters, similar to Ugly Betty and Grand Hotel. Yet while those other shows featured familiar faces and star power to potentially bring viewers, The Baker and the Beauty stars a number of actors who might not be well-known by a wide audience. Can the power of this unlikely love story be enough to attract and retain watchers on a weekly basis, or is this affair doomed to go up in smoke?
Viewers might not think Evil is any good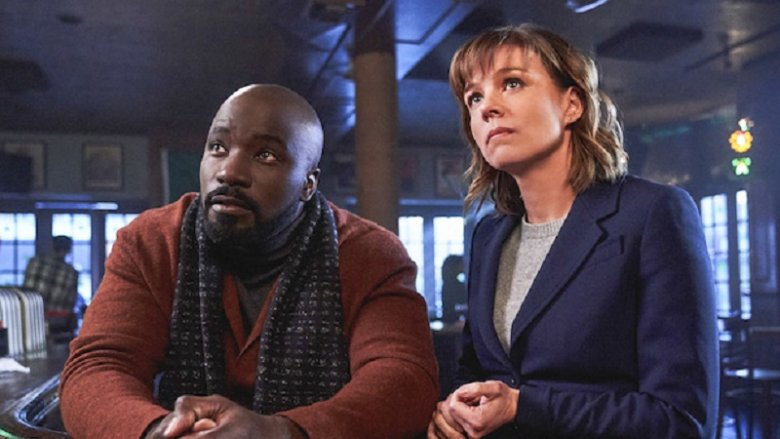 In the '90s, Fox scored big with The X-Files, a series about a science-minded FBI agent paired with a wild-eyed believer in conspiracy theories as they chased fantastical cases with a supernatural tinge. While you couldn't exactly call Fox Mulder a religious zealot, his steadfast faith in forces greater than mankind made for a compelling back-and-forth with the more staid and methodical Dana Scully. With Evil, CBS is attempting to resurrect a similar dynamic. The show centers on a questioning female clinical psychologist who teams up with a priest-in-training and a blue-collar carpenter to probe a backlog of the Church's unexplained phenomena.
If the premise feels X-Files-ish to you, you're probably not alone. The difference is that the CBS iteration is likely to have many more Biblical references. In and of itself, that's not a bad thing. The network had a long-running hit with Touched by an Angel, and it's done fairly well with God Friended Me. But it's worth wondering if there's an audience for a show that pits science versus religion — two subjects that have conflicted with one another for time immemorial. Without a defined point of view, audiences might not find the show to be exactly evil, but they might not think it's all that good, either.
The Kenan Show might not survive 2019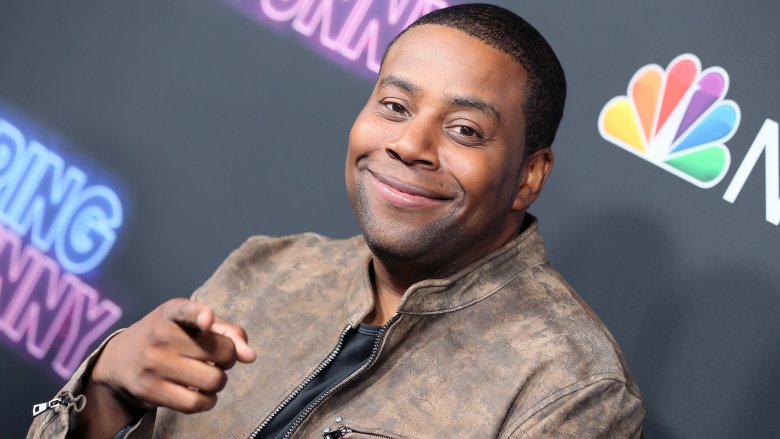 David Livingston/Getty Images
Networks are keen on building sitcoms around popular comedians, whether up-and-coming funny people or venerable entertainers that audiences know after watching them for years. Kenan Thompson falls squarely in the latter category. The veteran funnyman broke onto the scene as a child actor in multiple Nickelodeon shows before beginning his run on Saturday Night Live in 2003 (he currently holds the record as the show's longest-tenured cast member). Some of the more successful series built around comedians draw from the performer's work, life, or personality. Some of the worst tend to stifle an actor's creativity in an effort to put them in a network-friendly box. NBC hopes to avoid that second category with The Kenan Show. On the show, Thompson plays a widowed father of two dealing with an overbearing father-in-law.
Nothing about this premise seems particularly awful. But nothing about it seems all that compelling, either. The idea of the harried single dad trying to balance work and home life has been done plenty of times, and it hasn't felt particularly fresh since ... My Three Sons, perhaps? Part of what's made Thompson a stalwart on SNL for more than a decade-and-a-half has been his ability to play hilarious an outrageous characters. (Diondre Cole, anyone?) Now it seems like NBC is asking him to play a much more sedate persona in a format that's been done to death. It already feels like a relic of the past.
neXt might be the next show to fall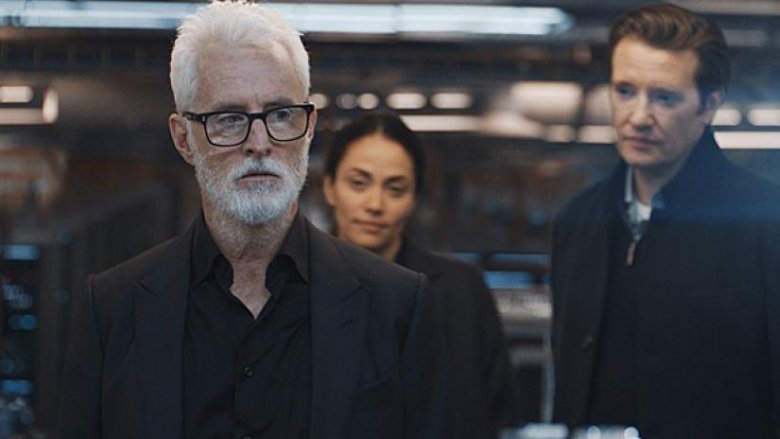 The idea that robots or other forms of artificial intelligence will rise up and eventually signal the destruction of mankind is an idea as old as science fiction itself. Who hasn't seen the video of robots doing parkour and wondered if the nightmares they've had about their own cyber-based demise were actually on the verge of coming true? Who hasn't stood on a street corner, screaming that Skynet had become self-aware, and that Terminators were coming for us all? Oh, just us? Okay.
Anyway, Fox is hoping that you haven't tired of stories of dystopian digital futures with its new show, neXt. The futuristic thriller stars John Slattery (Mad Men) as a tech entrepreneur who realizes that an artificial intelligence application he created could eventually lead to the world's destruction. In an era where we already have smart homes, and foreign powers are being accused of hacking worldwide elections, it might be hard to get viewers too worked up over the idea that their household personal assistant speakers are listening to them. Not to mention, it might be awkward when the show goes to break, and is followed by an ad for Alexa.
Can the Prodigal Son plot a return in the new year?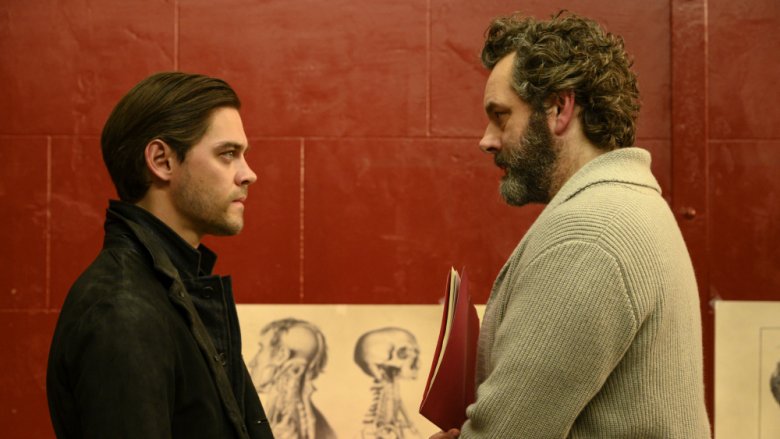 A son is being asked to follow in his father's footsteps. The son rebels against being pigeonholed into a career that he doesn't want. Reluctantly, that son eventually succumbs to his destiny, though it might be in a different way than was originally envisioned. Many an on-screen tale has told that story. But this fall when you tune into Fox's Prodigal Son, you'll be asked to consider ... what if the family business was murder? On the show, Tom Payne plays the son of a convicted serial killer (Michael Sheen) asked to track down other serial killers. Imagine if Dexter's son eventually became a homicide detective.
The show is expected to have elements of dark comedy, which might work in its favor. Otherwise, this could end up as another in a long line of homicidal maniac-themed mystery shows that get bogged down in a premise that relies too heavily on a weird father-son relationship and not enough about catching the bad guys.
Can United We Fall keep it together?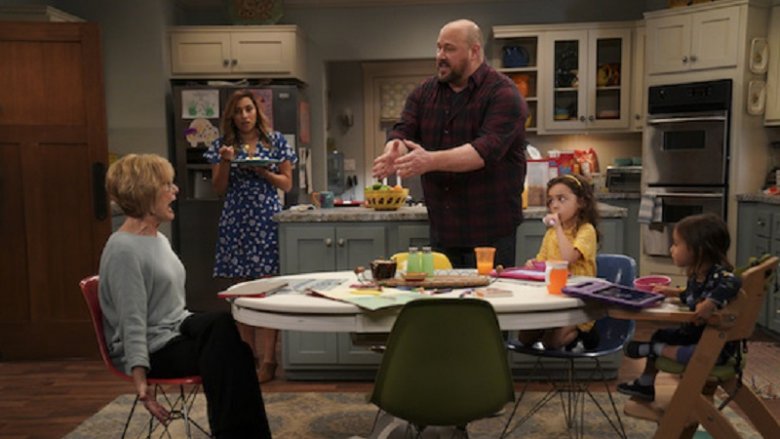 If it seems like there's an epidemic of television sitcoms about families trying to survive their day-to-day lives while fending off intrusions from parents, friends, neighbors, co-workers, and just about everyone else outside their household ... well, you're not wrong. Not to be outdone, ABC joins the fray in fall 2019 with United We Fall, a show about an interracial couple trying to raise their family while standing firm against everyone's well-meaning but often wrongheaded advice.
The show returns veteran actor Jane Curtin to a regular role on network television, something she hasn't enjoyed since ending a two-year run on CBS' Unforgettable in 2014. It also stars Will Sasso, who's likely still best known for his run on the sketch comedy show MADtv. Beyond that, the show relies on a group of newcomers and lesser-known performers to try and draw eyeballs. That seems like a very tall task for a show that already seems behind the curve due to a worn-out premise.