TV Episodes That Are Practically Flawless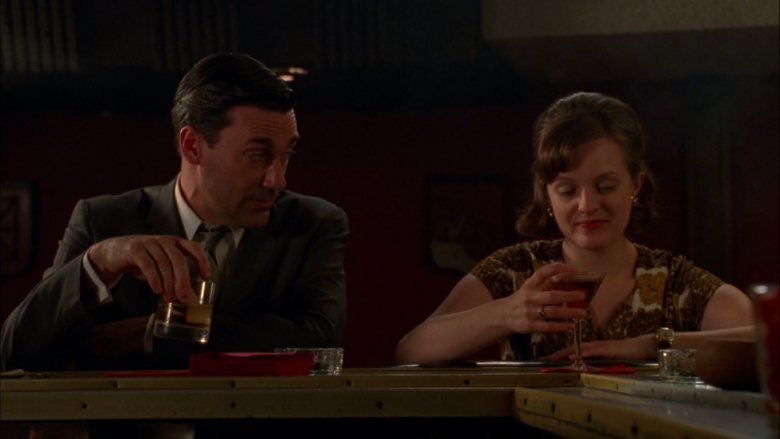 Throughout the history of television, there have been shows that get universally singled out by the critics of the era as the gold standard of quality. Many would argue that the modern "golden age" of television began in the 2000s with prestige fare like The Sopranos, Six Feet Under, and The Wire garnering critical acclaim and hooking devoted fans. As hugely famous actors flocked to television in droves, critics and audiences alike were inundated with high-quality TV offerings, signaling a creative boom for the medium.
Even though these series achieved such prestige and acclaim by churning out consistently memorable episodes, there are bound to be standouts — individual installments that serve as unforgettable examples of a show's potential. Some episodes are practically perfect in every way, and stand up as quality entertainment all their own. Next time you're looking for an impeccable piece of television, cue up one of these nearly flawless episodes.
Mad Men, The Suitcase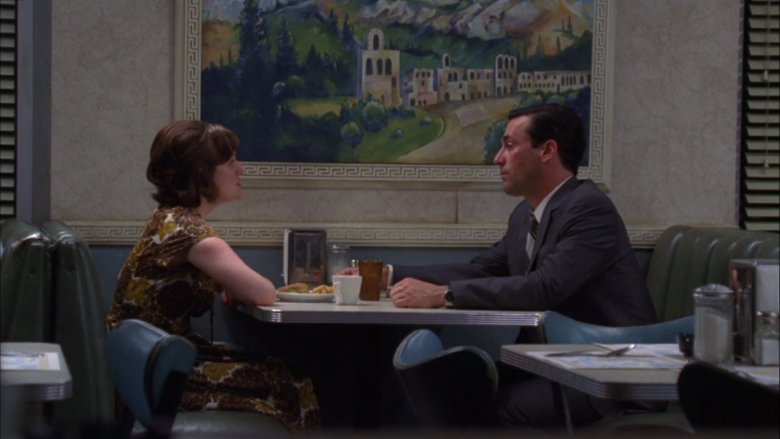 Hailed as one of the best television dramas of the 21st century, Matthew Weiner's epic period piece set in a Manhattan ad agency received plenty of acclaim and awards throughout its seven-season run from 2007 to 2015. Starring Jon Hamm as Don Draper, a handsome, philandering advertising executive with plenty of secrets, the show set universal stories against the backdrop of the 1960s, while also managing to critique the rampant sexism and racism of that particular era. Thanks to its standout performances, incisive writing, stunning cinematography and direction, and its painstaking attention to detail when it came to historical accuracy, the show more than earned its place among other television giants like The Sopranos or The Wire.
Mad Men rarely stumbled when it came to quality, but when audiences and critics look back on its 92 episodes, "The Suitcase" comes up more than others. An hour focused exclusively on Don Draper and Peggy Olson (Elisabeth Moss), his brilliant but overlooked colleague, the episode opens with Peggy losing her current relationship and goes on to explore grief and loss, between Don's dying friend and the baby Peggy gave up for adoption. As an episode that delves deeply into the psyches of two of the show's most guarded and most important characters, it's a perfect encapsulation of the series as a whole.
Lost, The Constant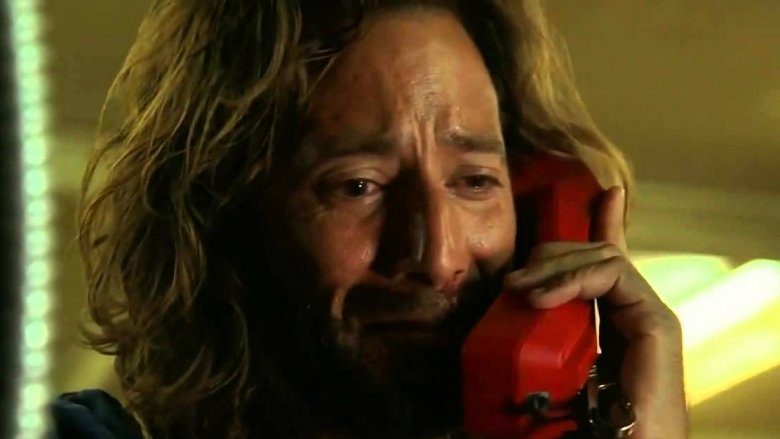 Lost, might have been one of the most frustrating television dramas of the past two decades. Much of that frustration was by design — the show had plenty of ups and downs during its six seasons, which took fans through a twisting, turning narrative as they tried to solve the mystery of why a bunch of plane crash survivors were stranded on a seemingly supernatural island. As the show leapt from timeline to timeline and from flashback to flash-forward, fans were sometimes hit with mental whiplash. Despite controversy, many critics still regard it was one of the most complex and entertaining shows ever made.
In "The Constant," which has frequently been called the best episode of the entire series, Desmond Hume (Henry Ian Cusick) finds himself unstuck in time and must find his way back to the present, and the only thing that he can cling to is the woman he loves. Without a "constant" — a person or thing present in all of his various timelines — he could die. Connecting with Penny (Sonya Walger) is the only way for Desmond to survive, and the episode follows his efforts, making for a poignant, emotional hour of television.
Breaking Bad, Ozymandias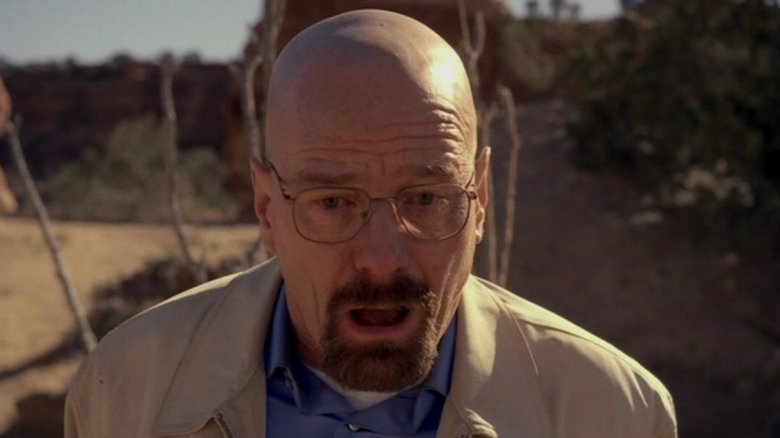 As Vince Gilligan's magnum opus Breaking Bad approached its final season in 2013, viewers still had plenty of questions left for the series to answer. Would Walter White (Bryan Cranston), a mild-mannered science teacher turned ruthless drug lord, pay for any of his crimes? Would Jesse Pinkman (Aaron Paul), Walter's right hand man and intermittent addict, be able to stay out of danger? Would Hank Schrader (Dean Norris), Walter's brother-in-law and close friend who just happens to be a DEA agent, expose Walter's secret?
Much of the series' dramatic heft comes to a head in "Ozymandias," an episode late the show's fifth and final season, which opens right after a desert shootout from the previous episode that has left Hank immobilized. Faced with the truth about who Walter really is, Hank is at the mercy of a violent gang, who kill him in front of Walter and take Jesse as a hostage. Broken and grieving, Walter goes on a rampage, confessing to his crimes, telling his family about Hank's death, and even kidnapping his own baby daughter before evading both his family and the police to escape. Hailed as one of the best hours of drama on television, this tense, gripping episode won several Emmys; including acting honors for Bryan Cranston, Aaron Paul, and Anna Gunn (who played Walter's wife, Skyler); as well as for writing and directing.
The Office, Dinner Party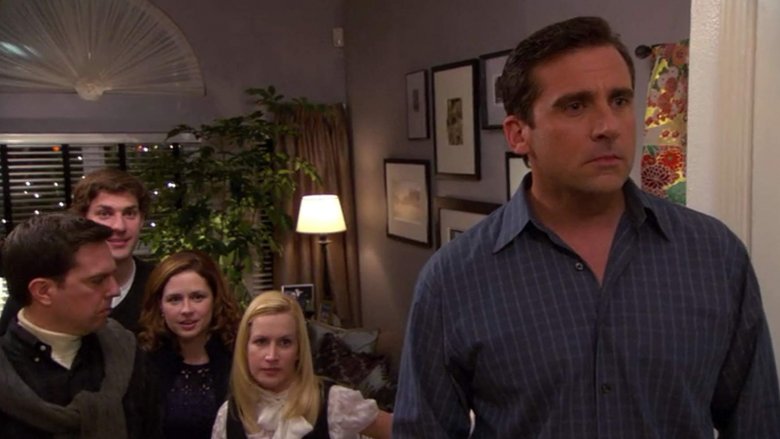 A remake of the British series of the same name, The Office became a bona fide cultural phenomenon in the United States after its premiere in 2005, making stars out of Steve Carell and John Krasinski (among others) while lampooning mundane office life. One of the pioneers of the television mockumentary format, which would go on to influence plenty of other shows, The Office focused on a relatively mundane paper company in Scranton, Pennsylvania. The show offered a glimpse into the daily lives of its offbeat employees, and until he left the show in the seventh season, it was anchored by Carell's performance as Michael Scott, a manager whose good heart doesn't stop him from being annoying and occasionally even hurtful to his subordinates.
When Michael finds himself in a terrible relationship in the show's fourth season with Jan (Melora Hardin), his disgraced former boss, the situation comes to a painful and hilarious climax during a dinner party that the couple hosts at their condo. While Michael and Jan go after each other, the rest of the guests get increasingly uncomfortable, evoking Who's Afraid of Virginia Woolf? throughout the episode while still keeping the jokes flowing. Fans and critics alike loved the episode, and it remains a standout of the entire series, despite taking place outside of the office itself.
It's Always Sunny in Philadelphia, The Nightman Cometh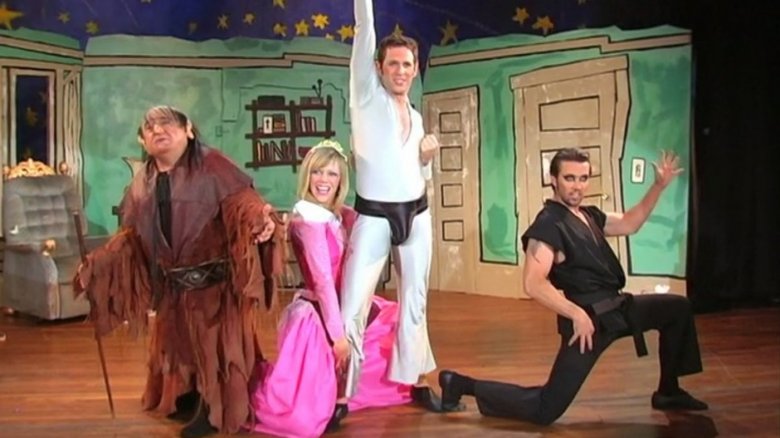 FXX's It's Always Sunny in Philadelphia, the little show that could — after humble beginnings, it is now one of the longest-running live-action comedies in television — was conceived by stars Rob McElhenney (a native Philadelphian), Glenn Howerton, and Charlie Day, who play three low-lifes (joined by Kaitlin Olson and Danny Devito) that run a terrible dive bar. "The Gang" has done everything from commit felonies to stab each other in the back, and throughout the show, not a single one of them ever grows or evolves as a human being, as the show allows each member of the Gang to be completely awful forever.
The show's most famous and beloved episode is likely "The Nightman Cometh," the fourth season finale that focuses on Charlie's original musical of the same name. Considering Charlie is an illiterate piano prodigy, the musical itself is a pretty predictable mess. While the Gang completely ruins Charlie's show with costume mishaps, botched lines, and surprise rewrites, it comes to light that Charlie wrote the entire thing to win over the Waitress (Mary Elizabeth Ellis), who he spends the entire series tormenting and stalking. This clearly does not work. The lead-up and performance of the musical build perfectly, and the terrible show within the show is so well-loved that the Gang has taken it on the road, performing it live for fans over the years.  
30 Rock, Dealbreakers Talk Show #0001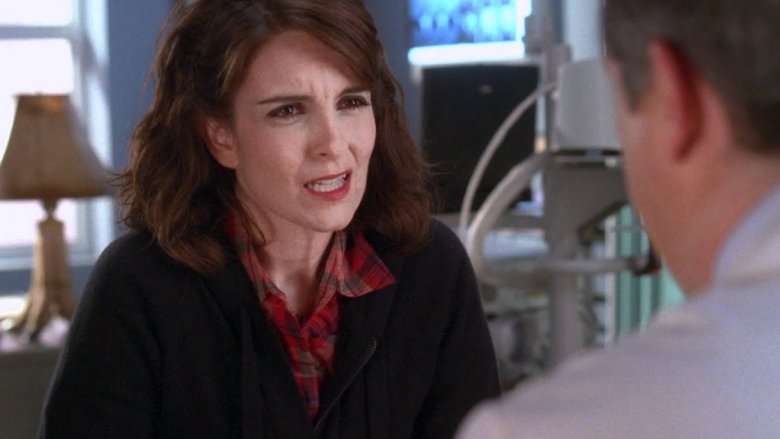 Tina Fey had already made her mark in the comedy world during her time on Saturday Night Live and her screenplay for Mean Girls before her own television show, 30 Rock, premiered in 2006. Starring as Liz Lemon, a stressed-out showrunner trying to "have it all," Fey populated her series with a spectacularly funny cast of characters, including the narcissistic diva Jenna Maroney (Jane Krakowski), unhinged star Tracy Jordan (Tracy Morgan), overeager NBC page Kenneth Parcell (Jack McBrayer), and Jack Donaghy (Alec Baldwin), Liz's boss, friend, and eternal foil.
In a series with no shortage of gut-busting episodes, a major standout is still "Dealbreakers Talk Show #0001," a fourth season episode where Liz descends into madness while working to create and host a talk show based on her dating advice book Dealbreakers. Beyond popularizing the term EGOT (in Tracy's subplot, he decides to try to win an Emmy, Grammy, Oscar, and Tony), the show gives Liz a chance to go just as crazy as her stars when she loses her confidence and locks herself in her dressing room rather than tape the show. The highlight comes when, after getting off-brand corrective eye surgery, Liz can only cry out of her mouth, leading to a perfect moment of physical comedy.
Game of Thrones, The Battle of the Bastards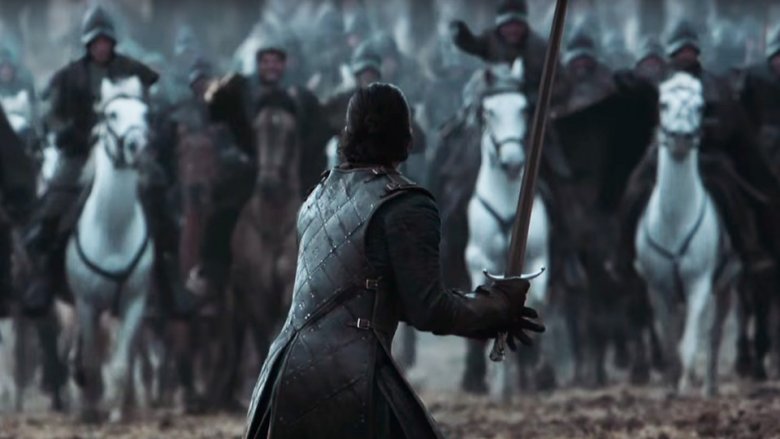 HBO's sprawling fantasy epic Game of Thrones has aired plenty of legendary and powerful hours of television during its run, with unforgettable scenes, indelible images, and standout moments beloved by fans and critics across the world. Throughout bloody battles, long journeys, and plenty of murder, audiences have waited to see who will reign supreme, even as the ancient and demonic White Walkers threaten the end of the world as they know it.
Despite some stiff competition, one of the most satisfying and thrilling episodes of the entire show is still "The Battle of the Bastards," the Emmy-winning penultimate episode of the series' sixth season. In a climactic clash, Jon Snow (Kit Harington) and Ramsay Bolton (Iwan Rheon) finally come head to head in a battle that is at once both massive in scale and intimate in nature, and despite a brief visit to Mereen to check in with Daenerys Targaryen (Emilia Clarke), the entire episode focuses on Jon, Ramsay, and their warring factions. From the death of the youngest Stark, Rickon, to the enormous battle itself, the episode builds to a rare victory for our heroes, when Ramsay, one of the most despised characters in Thrones history, is eaten alive by his starving hounds. Between the perfectly executed battle and an incredibly satisfying ending, the episode still stands out from the pack as a flawless hour of Thrones.
Alias, Phase One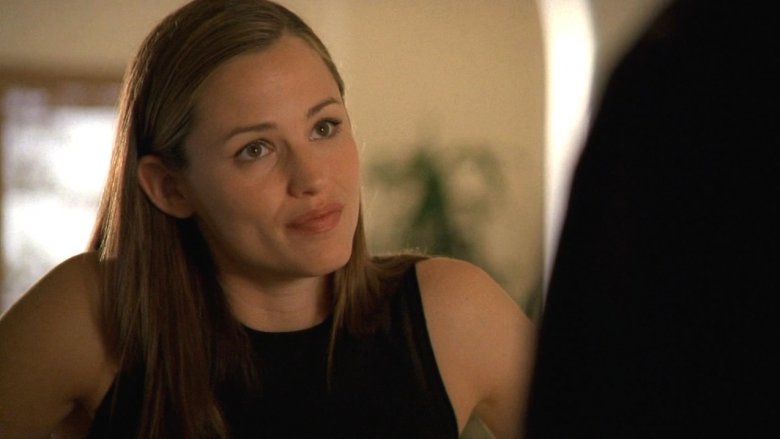 Jennifer Garner rose to stardom on ABC's spy drama Alias as Sydney Bristow, a grad student by day and spy by night who discovers that the "branch of the CIA" she works for, called SD-6, is actually a terrorist cell. Subsequently, she becomes a double agent with the real CIA, trying to take down SD-6 while keeping her boss, Arvin Sloane (Ron Rifkin) off her tail. Along the way, she has to keep her friends in the dark while she struggles with romantic feelings for her CIA handler, Michael Vaughn (Michael Vartan).
After a season and a half of trying to destroy SD-6, the show saved its best episode for the post-Super Bowl slot in 2003, and in "Phase One," Sydney and the CIA finally get the perfect opportunity to raid the cell's offices and take them down once and for all. From the opening shot of Sydney clad in lingerie aboard a private jet to the moment where she and Vaughn finally kiss for the first time, the episode feels like an epic victory for all involved. That is, until the stunning final reveal that Sydney's best friend and roommate, Francie (Merrin Dungey), has been brutally murdered and replaced with a clone.
The West Wing, Two Cathedrals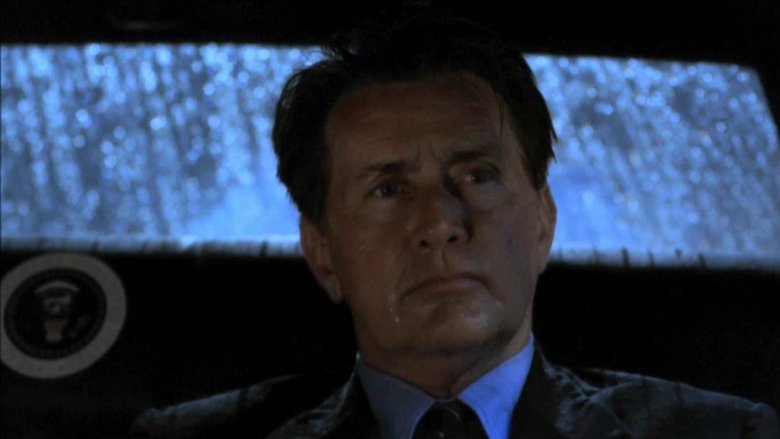 Aaron Sorkin's crowning television achievement The West Wing, which ran for seven seasons from 1999 to 2006, remains an influential and important work even now, presenting an idealistic, utopian version of the White House filled with hustle and bustle, intelligent discourse, and of course, the famous walk-and-talk. The award-winning drama featured some of the industry's best actors — including Bradley Whitford, Allison Janney, Rob Lowe, and Stockard Channing — all orbiting Martin Sheen as President Jed Bartlet. It was known for a balance of tragedy, humor, and political intrigue, with plenty of quick barbs and quips along the way.
Among plenty of great episodes, one that still stands out from the rest is the second season finale "Two Cathedrals," an episode that grapples with grief amidst a presidential scandal. After admitting to the nation that he's suffering from MS, President Bartlet is consumed by the memory of his beloved secretary, Mrs. Landingham (Kathryn Joosten), who recently passed away. To this day, one of the most famous images from The West Wing is that of President Bartlet standing in an empty cathedral, shouting at God. In the years since its original airing, "Two Cathedrals" is still regarded as one of the best episodes of the show overall, as well as one of the best dramatic episodes of all time.
Veep, Frozen Yoghurt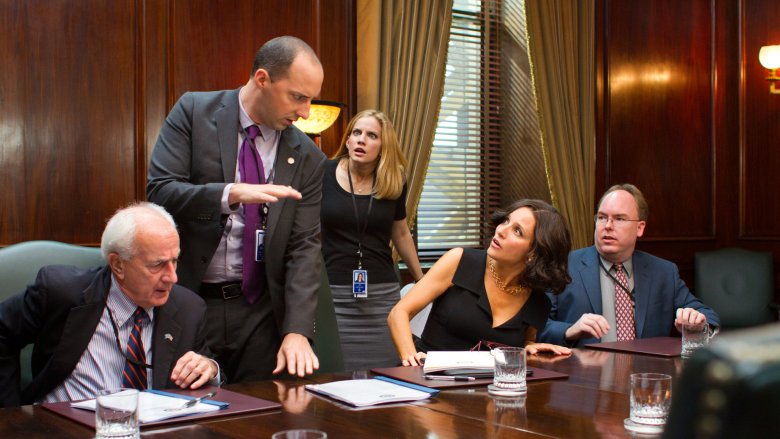 Though many D.C. staffers and insiders likely wish they were living in the world of The West Wing, most say it's a lot more like HBO's Veep — which is either hilarious or disturbing, depending on your attitude. The biting, vulgar comedy stars the legendary Julia Louis-Dreyfus — who has won a record-breaking six consecutive Emmys during her time as Selina Meyer — alongside comedians including Tony Hale, Matt Walsh, and Timothy Bradshaw. While it traffics in brutal insults and over-the-top cruelty at times, it's an uproariously hilarious show, with Selina making her way through the vice presidency (and eventually, the presidency itself) without any grace or aplomb whatsoever.
The first season of the show, which is based on creator Armando Iannucci's British political satire The Thick of It, hits the ground running, making it crystal clear to audiences just how incompetent Selina and her staff are. In the series' second episode, "Frozen Yoghurt," a stomach bug has hit Capitol Hill, but Selina's main concern is what flavor of frozen yogurt she should eat during a public meet-and-greet at a local shop. It's a perfect example of the pure absurdity of the small decisions politicians have to make that have absolutely nothing to do with policy. The final sequence, in which a flu-stricken Selina makes a feeble and disgusted attempt to eat melted vanilla yogurt before staging her escape, is pure comedy gold, showcasing both the show's sharp writing and Louis-Dreyfus' talent.
Arrested Development, Pier Pressure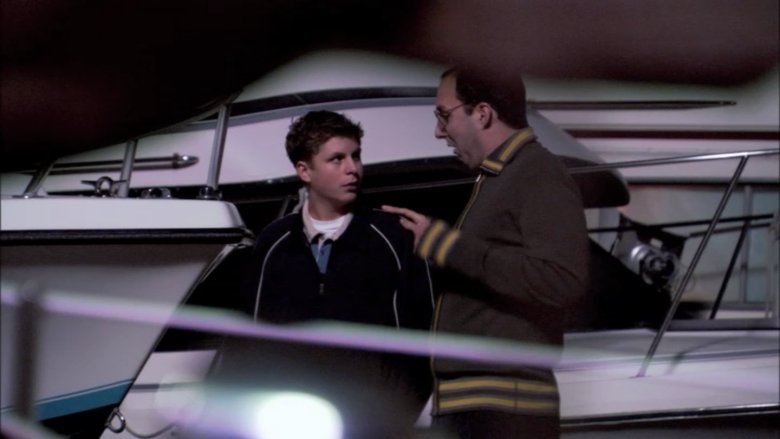 When people think of beloved shows that were canceled too soon, many minds go directly to Arrested Development, the over-the-top, insane story of the corrupt Bluths. Starring Jason Bateman as Michael Bluth, the most sensible member of the family (which isn't saying much), the show focuses on Michael's struggles to keep his family and company together. The cast of comedy all-stars also includes Michael Cera as George Michael (Michael's meek son), Tony Hale as Buster (a browbeaten sibling), Will Arnett as G.O.B. (the resident Bluth family magician), Portia de Rossi as Lindsay (the spoiled only daughter), Jessica Walter as Lucille (the conniving, cruel matriarch), and Jeffrey Tambor as George Sr. (who begins the series in jail for a series of white collar crimes).
In the tenth episode of the first season, "Pier Pressure," the series introduces an old family friend of the Bluths, J. Walter Weatherman, a one-armed man who would help George Sr. teach his children a series of life lessons. When Michael thinks that his son might be buying drugs (which turns out to be true, except that they aren't for George Michael at all), he calls on Weatherman to bring his scared straight technique to a new generation. The denouement of the episode, in which Michael and G.O.B. try to catch George Michael with the assistance of a group of male strippers dressed as cops, only to be fooled by Weatherman once again, is a perfect example of the way Arrested Development leaves no stone unturned in order to pull off a joke.
Parks & Recreation, The Fight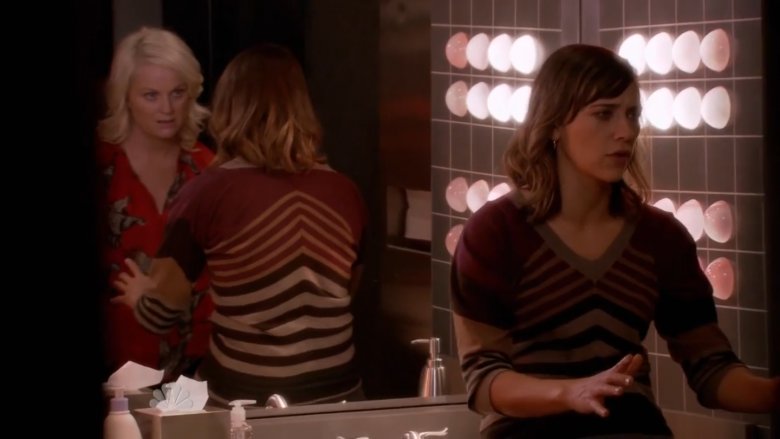 In the aftermath of The Office's success, plenty of shows adopted the mockumentary format, but Parks & Recreation had a serious leg up on the competition, in that it was created by a member of The Office's creative team, Michael Schur. Set in Pawnee, Indiana, the show focused on the small city's local government — specifically, the Parks & Recreation department, led by the over-enthusiastic Leslie Knope (Amy Poehler), whose devotion to her job often grated on her friends and coworkers. With a cast that was rounded out by comedic heavy-hitters like Nick Offerman, Aubrey Plaza, Rashida Jones, Adam Scott, Rob Lowe, Chris Pratt, and Aziz Ansari, this little show that could had the biggest heart on network television. It carried the message that even the smallest effort could make the biggest difference, all while being side-splittingly funny.
In the season four episode "The Fight," tensions come to a head between Leslie and her best friend Ann (Jones) during a drunken night out, while everyone around them gets obliterated by drinking SnakeJuice, a "high end" liqueur made by enterprising Parks employee Tom Haverford (Ansari). As everybody gets drunker and the fight escalates, everyone in the Parks departments lets a little too loose — and if that wasn't funny enough, the ensuing hangovers are the icing on the cake for this perfect episode that highlights each character's virtues and flaws in the most hilarious way possible.