Once Upon A Time In Hollywood Scores $5.8 Million In Thursday Previews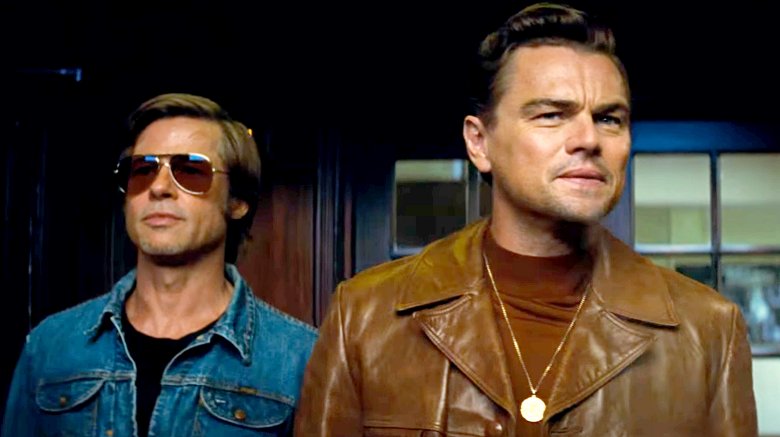 QT's latest has started off its opening frame with a bang.
Once Upon a Time in Hollywood, the ninth film from Quentin Tarantino, raked in $5.8 million dollars during preview screenings on Thursday night, placing it in the same neighborhood as several of this year's top performers. (via The Hollywood Reporter)
Anticipation is always high for a new Tarantino flick, but Once Upon a Time in Hollywood's strong Thursday showing has it positioned to give the director his best opening weekend ever. Studio Sony's projections have the film pulling in around $30 million dollars in its debut, but independent box office analysts are expecting it to crush that figure, with some estimates putting it closer to the $40 million dollar mark. Tarantino's best opening so far belongs to 2008's Inglorious Basterds, which scored a $38 million dollar opener.
The flick's chances of beating that total have been bolstered by its stylish, oh-so-Tarantino-y trailers, not to mention the excellent reviews which have come out of its screening at the Cannes film festival. It's been called QT's most mature work yet, featuring razor-sharp performances from (and amazing chemistry between) its leads, Leonardo DiCaprio and Brad Pitt.
The 1969-set movie focuses on Rick Dalton (DiCaprio), a washed-up actor relegated to bit parts in TV westerns and the like, and his best buddy and former stunt double Cliff Booth (Pitt), who inadvertently brings the pair into the orbit of the infamous Manson family when he picks up a young hitchhiker. The pair also happen to live right next door to 10050 Cielo Drive, the L.A. abode where said family's most notorious crime — the murders of pregnant actress Sharon Tate and four of her friends — took place.
Once Upon a Time in Hollywood's Thursday night performance is on par with several of 2019's tentpole pictures. The flick edged out the $5.7 million dollar take garnered by May's Detective Pikachu, which went on to a $143 million dollar domestic gross. It came in just under the $5.9 million dollar preview performance of that same month's John Wick: Chapter 3 — Parabellum, which utterly dominated its opening weekend en route to a $169 million dollar domestic total, and the $6 million dollars clocked by preview screenings of Shazam!, which finished its theatrical run with a $140 million dollar stateside take.
This is very good news for Tarantino, whose last picture — 2015's The Hateful Eight — managed to gross only $54 million dollars domestic during its entire run, despite being presented in 70mm "Roadshow" format alongside its standard screenings. Once Upon a Time in Hollywood looks poised to crush that total within perhaps a couple weeks, although it will face some pretty stiff competition in its second weekend in the form of Fast and Furious Presents: Hobbs & Shaw, which has gone all-out with an extensive marketing campaign and is tracking for a whopping $65 million dollar opener.
Incidentally, Tarantino's best-performing picture — 2012's Django Unchained — garnered $30 million dollars in its opening frame on its way to a $162 million dollar domestic gross ($425 million dollars globally). With the rest of August's major Hollywood releases amounting to pretty slim pickings — and assuming that those great reviews and word-of-mouth give the film legs — it's not outside the realm of possibility that Once Upon a Time in Hollywood could knock Django out of the top spot to become QT's highest-grossing movie ever.
We're certainly fans of the picture; it's vintage Tarantino, lovingly crafted and loaded with those little details that help to bring its period setting to life. Check it out this weekend, and enjoy the work of one of our finest living directors while you can, because his next film might be his last. Or, you know, maybe not.
Once Upon a Time in Hollywood hits screens in wide release today, Friday, July 26.