All The Best Stuff Coming To Netflix In August 2019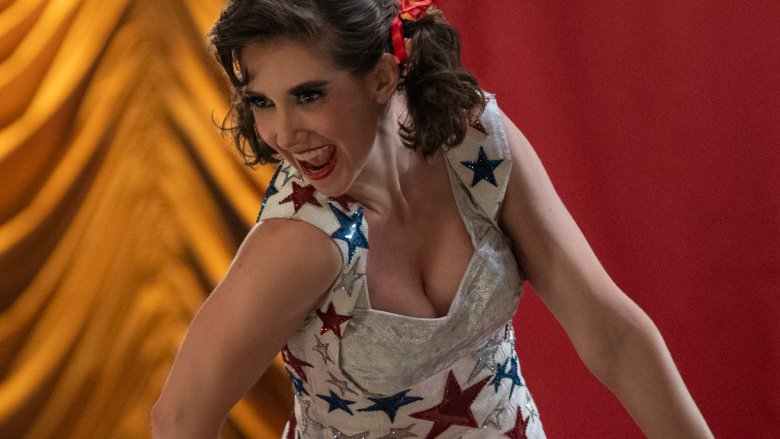 It's time once again to take a look at the library changes going on at Netflix, in what will be a relatively quiet month. The next few days will offer your last chance to take in a number of quality titles, including Fear and Loathing in Las Vegas, Hot Fuzz, Scarface, The Butterfly Effect, The Hurt Locker, The Village, Zombieland, and The 40-Year-Old Virgin, among others.
There will, however, be some scintillating new seasons of Netflix original series to binge, including several that fans have been looking forward to seemingly forever. GLOW, Mindhunter, and Dear White People will all be returning with new batches of episodes — and of course, there's also the usual eclectic selection of movies and licensed TV series to help take your mind off the late summer heat. Let's dig in to every notable new viewing choice coming your way in August, starting with Netflix originals.
Otherhood — August 2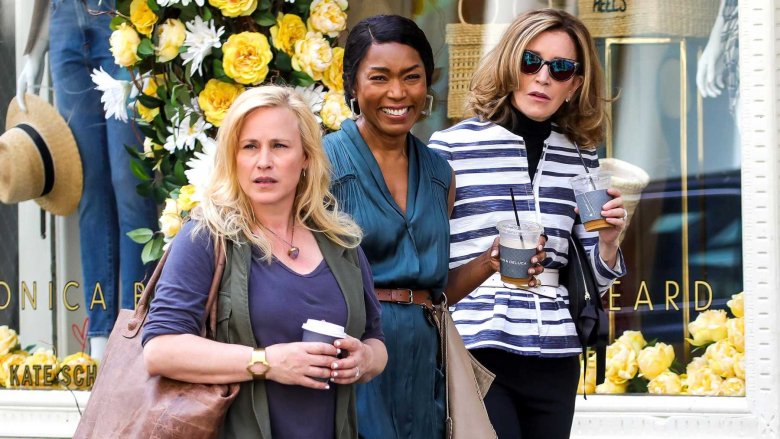 Otherhood will come with a little extra baggage when it drops early in the month, but this shouldn't be held against it. One of its stars, Felicity Huffman, has been in the public eye of late, but not for any welcome reason; she's one of those celebrities caught up in the college admissions scandal that's been headline news, and it's safe to say that Netflix is probably crossing its fingers and hoping said scandal won't be at the forefront of your mind when you're browsing for interesting-looking original movies.
Otherhood stars Huffman, Angela Bassett, and Patricia Arquette as a trio of moms who decide to take a road trip to the Big Apple to reconnect with their adult sons, making important discoveries about their families, their friends, and themselves along the way. The presence of the always-excellent Bassett alone is enough to get our attention, and the movie marks the directorial debut of Cindy Chupack, who worked as a writer and producer on such TV series as Modern Family and Sex and the City. The trailer promises a funny, heartfelt, and moving little film that deserves a watch, even if one of its stars isn't doing so hot on the PR front this year.
Originally slated to drop in April, Otherhood arrives on August 2.
Dear White People season 3 — August 2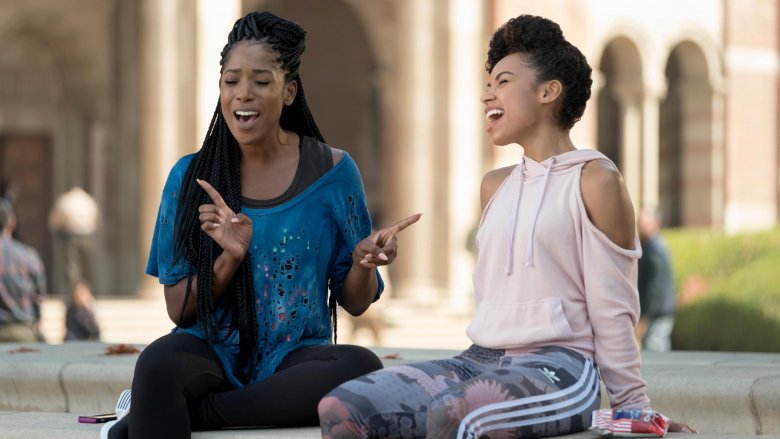 Dear White People has been a hilarious, thought-provoking delight for its first two seasons, and for the third, things are about to get real. The series is a look at race relations as seen from the point of view of black students at a prestigious, mostly white fictional university. It stars Logan Browning as Sam, the host of the titular radio show; DeRon Horton as Lionel, an aspiring journalist who has extra hurdles to surmount as a gay man; and Antoinette Robertson as Coco, a social butterfly attempting to fit in to her lily-white environment.
Previous seasons have focused on Sam and Lionel's efforts to discover the identity of the mysterious leader of Order X, a shadowy secret society — and at the conclusion of season 2, this was revealed to be the series' narrator (Giancarlo Esposito, Better Call Saul), who stepped out from behind the scenes for the first time. Esposito figures pretty heavily in the trailer for season 3, so we can expect to learn more about Order X along with Sam and Lionel — but as intriguing as that notion is, we feel obliged to admit that we would literally watch Esposito read the phone book.
Dear White People season 3 debuts on August 2.
No Good Nick Part 2 — August 5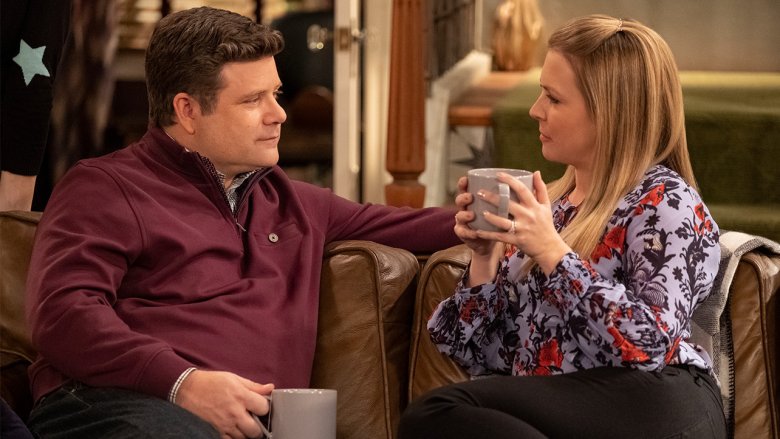 The original series No Good Nick is among the weirdest sitcoms on television, and we mean that in the best possible way. Part 1 of the show's first season introduced us to the oh-so average Thompson family: dad Ed (Sean Astin), mom Liz (Melissa Joan Hart), son Jeremy (Kalama Epstein), and daughter Molly (Lauren Lindsey Donzis), who discover that they have a previously unknown, distant relative: young Nick (Siena Agudong), whom they welcome into their lives. But all is not as it seems: Nick is a budding con artist, and in addition to putting over a long con on the Thompsons, she's also playing her foster parents (Ted McGinley and Molly Hagan) in the service of a scheme cooked up by her imprisoned father Tony (Eddie McClintock).
Part 1 was equal parts hilarity, intrigue, and suspense, and Part 2 promises to thicken the plot yet further. Hopefully, we'll find out just what jailbird Tony has against the almost aggressively wholesome Thompson family — but in any event, we're anxious to find out what weird places this singularly odd series goes to next.
No Good Nick part 2 premieres on August 5.
GLOW season 3 — August 9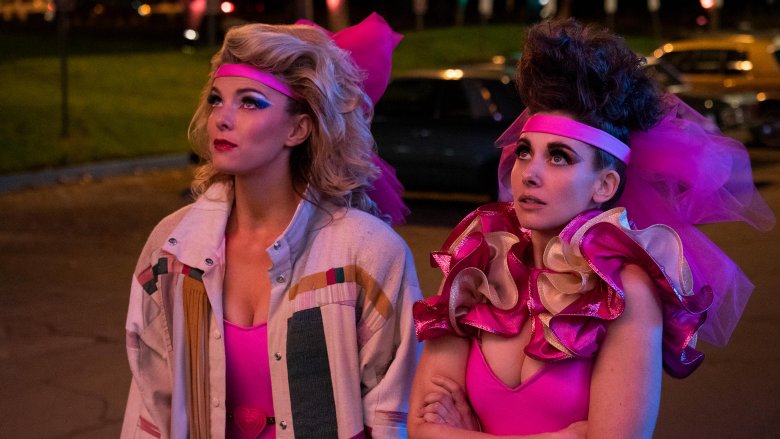 It's been a long wait for the third season of GLOW, but the recently released trailer for season 3 promises that it'll be worth it. The new batch of episodes sees the action move to Las Vegas, as the Gorgeous Ladies of Wrestling take their act to the Fan-Tan hotel and casino under the watchful eye of entertainment director Sandy Devereaux St. Clair (Geena Davis, a heck of a new addition to the cast).
Season 2 left plenty of plot threads to be picked up, and star Alison Brie has teased that the new outing will feature a deepening of the friendship between her character Ruth "Zoya the Destroya" Wilder and Debbie "Liberty Belle" Eagan (Betty Gilpin). The show's deft blend of comedy with thoughtful explorations of unconventional relationships has always been at the center of its appeal, and the new season looks to give its fans the most hilarious, heartfelt outing yet.
GLOW season 3 drops on August 9.
Rocko's Modern Life: Static Cling — August 9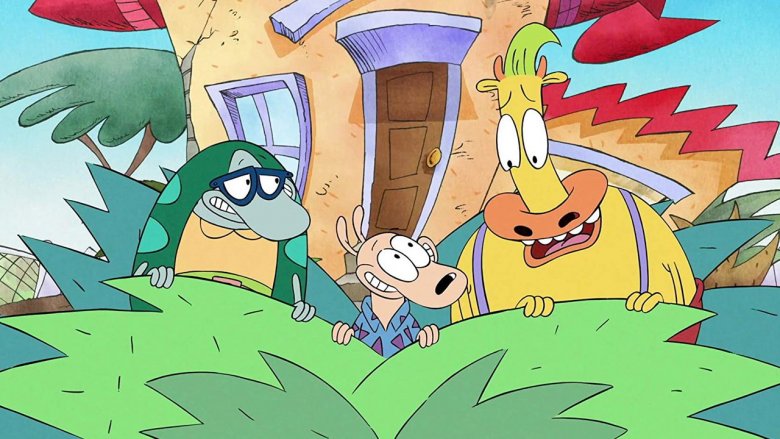 The story of every '90s kid's favorite anxiety-ridden wallaby continues with the feature Rocko's Modern Life: Static Cling, first announced in 2017 at San Diego Comic-Con. The animated movie is going meta for its return: Rocko and friends Heffer, Filburt and Spunky have been lost in space since the Nickelodeon series' conclusion in 1996, you see, and they're going to have a few problems adjusting to our radically different modern world (which, judging by the trailer, is even more aggressively modern than our real world). Rocko, however, believes that this new society can be redeemed through the power of — what else? — nostalgia.
The film will bring back a slew of original voice actors including Carlos Alazraqui, Tom Kenny, the amazingly-monikered Mr. Lawrence, Charlie Adler, Linda Wallem, and Joe Murray. We must also note that's is totally not clear what in the heck that subtitle could be a reference to, but we can't wait to find out. 
See how our heroes react to smartphones, food trucks, and superhero movies when Rocko's Modern Life: Static Cling drops on August 9.
Invader Zim: Enter the Florpus! — August 16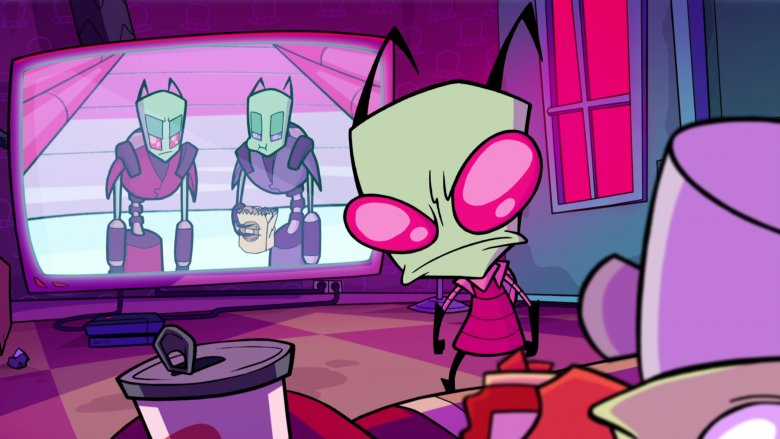 Invader Zim was one of the most insane offerings ever fielded by Nickelodeon, and it amassed a sizable fan base (a large portion of which were adults) during its run from 2001 to 2006. The animated series centered on Zim, an alien from the planet Irk, and his attempts to conquer Earth with the aid of his not-so-reliable robot assistant GIR; opposing them is Dib, a pint-sized paranormal investigator. Despite its short run (in those five years, the series produced only two seasons comprising 27 episodes), the show has remained popular, spawning its own fan convention, a comic book series, and a plethora of merchandise.
Leave it to Netflix, then, to gift fans with a revival in the form of the feature film Invader Zim: Enter the Florpus! Most of the original cast will return to reprise their roles, including Richard Steven Horvitz as Zim, Rosearik Rikki Simmons as GIR, and Andy Berman as Dib; series creator Jhonen Vasquez also returned to co-script the project. The film's synopsis: "Zim discovers his almighty leaders have no intention of coming to Earth and he loses confidence in his own amazingness for the first time in his amazing life, which is the big break his human nemesis Dib has been waiting for. At some point, GIR rides a tiny donkey, and that's all anyone should really care about." No word on what, exactly, the Florpus is.
Invader Zim: Enter the Florpus! drops on August 16. 
Mindhunter season 2 — August 16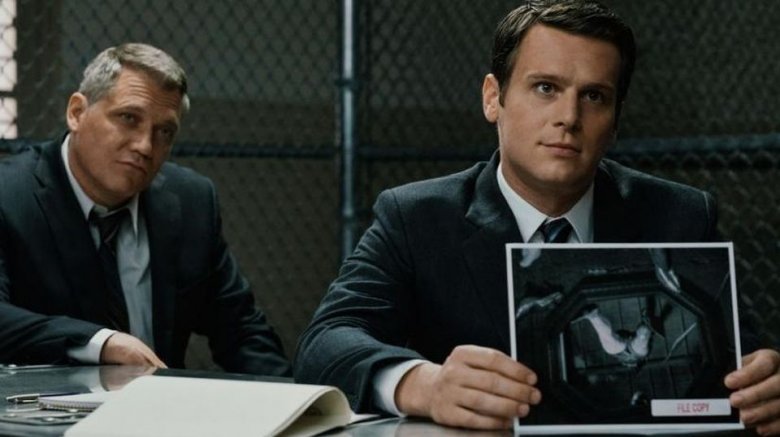 Fans of the true crime drama series Mindhunter have been waiting with bated breath for the second season since binging the entirety of season 1 in 2017, and in August, they'll finally get to see the continuing story of FBI agents Holden Ford (Jonathan Groff) and Bill Tench (Holt McCallany), who forged new methods of capturing serial killers (and actually coined that term) in the '70s. The pair are the first to interview such criminals while in captivity to find out what makes them tick, and the 1977-set first season saw them cross paths with a number of real-life monsters including the notorious "Co-Ed Killer" Ed Kemper, portrayed brilliantly by Cameron Britton.
Season 2 will take place after a bit of a time jump, focusing on the Atlanta Child Murders, which took place between 1979 and 1981. In what is sure to be a highlight of the new batch of episodes, Ford and Tench will have occasion to interview infamous wacko Charles Manson — portrayed by Aussie actor Damon Herriman, who was independently cast in the same role by Quentin Tarantino for his feature Once Upon a Time in Hollywood. 
Mindhunter season 2 makes its long-awaited debut on August 16.
Sextuplets — August 16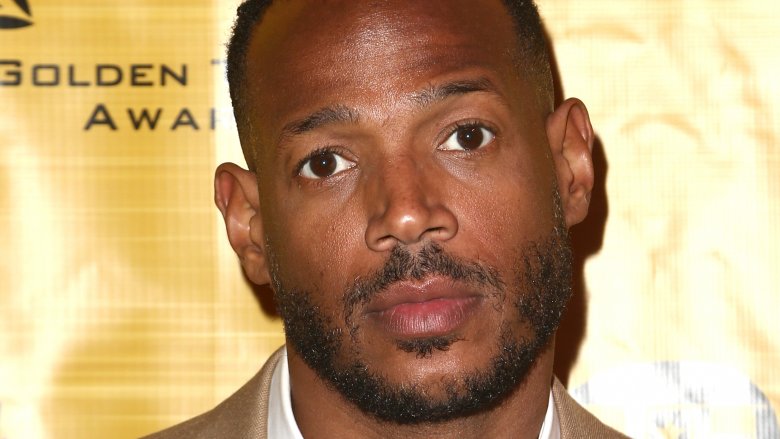 Tommaso Boddi/Getty Images
If you've missed the comedy stylings of Marlon Wayans, then Netflix has a movie just for you. Sextuplets focuses on Alan, an adoptee who hits the road in search of his birth mother, only to discover that he was born (wait for it) a sextuplet, and that he has five identical twin brothers. All of the brothers, of course, are played by Wayans, and if you've ever seen one of his movies, we don't have to tell you that hilariously wacky hijinks will ensue.
The movie reunites Wayans with Bresha Webb, the co-star of his short-lived sitcom Marlon; it's directed by longtime Wayans collaborator Michael Tiddes, who directed the star in A Haunted House and its sequel, as well as Fifty Shades of Black and the Netflix movie Naked. Wayans is a man who knows what his audience wants, and if you're a fan, you won't need us to tell you to to set aside August 16 to check out Sextuplets.
The Dark Crystal: Age of Resistance — August 30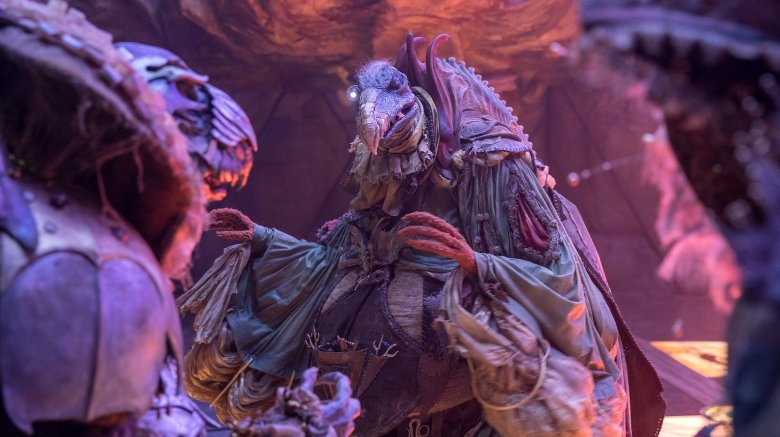 Here's a little item that's been nearly four decades in the making. The Dark Crystal: Age of Resistance is a series serving as a prequel to Jim Henson's 1982 fantasy feature The Dark Crystal, which used pioneering puppet work to tell the story of a struggle to find the balance between light and dark on the mysterious planet of Thra. Age of Resistance will follow the journey of three Gelfling, voiced by Taron Egerton (Rocketman), Anya Taylor-Joy (Glass), and Nathalie Emmanuel (The Fate of the Furious), as they set out to discover the secret behind the power of the evil Skeksis.
The series blends the original's signature puppetry with lovingly rendered CGI, and its stellar voice cast also includes Helena Bonham-Carter (Alice Through the Looking Glass), Eddie Izzard (The Lego Batman Movie), Lena Headey (Game of Thrones), Gugu Mbatha-Raw (A Wrinkle in Time), Harris Dickinson (Maleficent: Mistress of Evil), Alicia Vikander (Tomb Raider), Hannah John-Kamen (Ant-Man and the Wasp), Mark Strong (Shazam!), Natalie Dormer (Game of Thrones), Shazad Latif (Star Trek: Discovery), Simon Pegg (Star Trek Beyond), Awkwafina (Crazy Rich Asians), Keegan-Michael Key (Toy Story 4), Andy Samberg (Brooklyn Nine-Nine), Benedict Wong (Doctor Strange), Ralph Ineson (Star Wars Episode VIII: The Last Jedi), Sigourney Weaver (Ghostbusters), and the great Mark Hamill. Even those unfamiliar with Henson's classic film will want to get in on this one.
The Dark Crystal: Age of Resistance premieres on August 30.
Action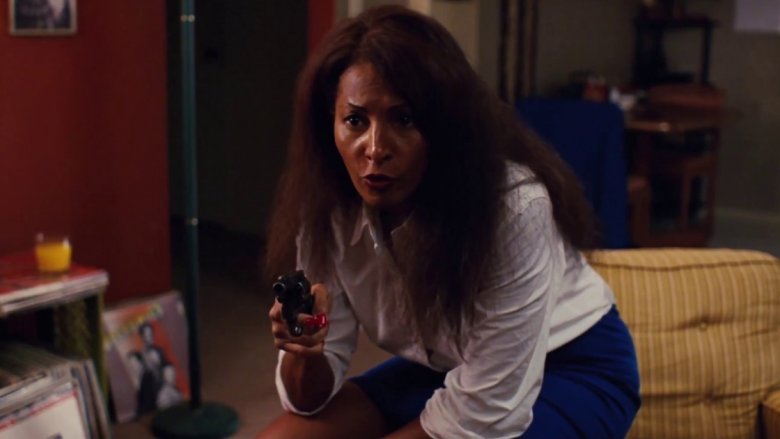 As they were in July, the new action offerings are few in August. Fortunately, they're all well worth checking out; many consider Quentin Tarantino's Jackie Brown to be among his finest works, and if you're more in the "mind-bending head trip" mood, there's the Wachowskis' Jupiter Ascending, a blast of pure, unadulterated sci-fi/action craziness featuring Mila Kunis and Channing Tatum.
There's also 2004's The Punisher, featuring Thomas Jane in his first go-round as the legendary Marvel anti-hero, and the well-received Jason Statham actioner The Bank Job, as well as Boyka: Undisputed, the fourth film in that bone-crunching martial arts series.
August 1
Boyka: Undisputed (2017)
Jackie Brown (1997)
Jupiter Ascending (2015)
The Bank Job (2008)
August 17
The Punisher (2004)
Horror/Thriller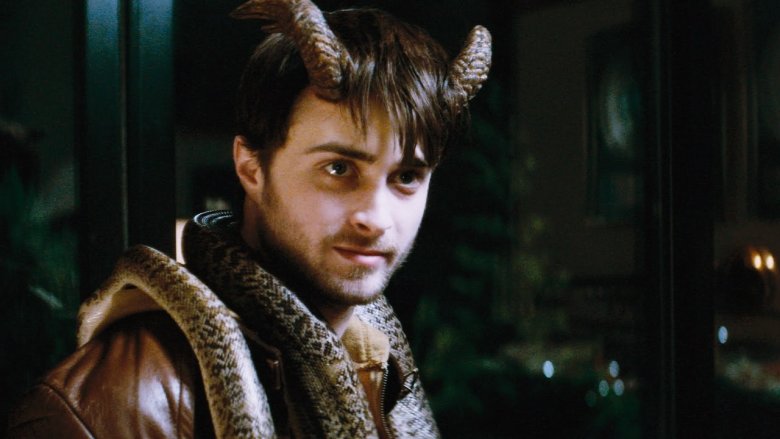 When it comes to horror, the August pickings are, unfortunately, even slimmer. Only two new releases will show up during the month, but they're both pretty great: the ultra-crazy Daniel Radcliffe-led Horns (directed by horror maestro Alexandre Aja), and Panic Room, David Fincher's claustrophobic thriller starring Jodie Foster as a woman trapped in her own home by a band of thieves led by the always awesome Forest Whitaker.
August 1
Horns (2013)
Panic Room (2002)
Drama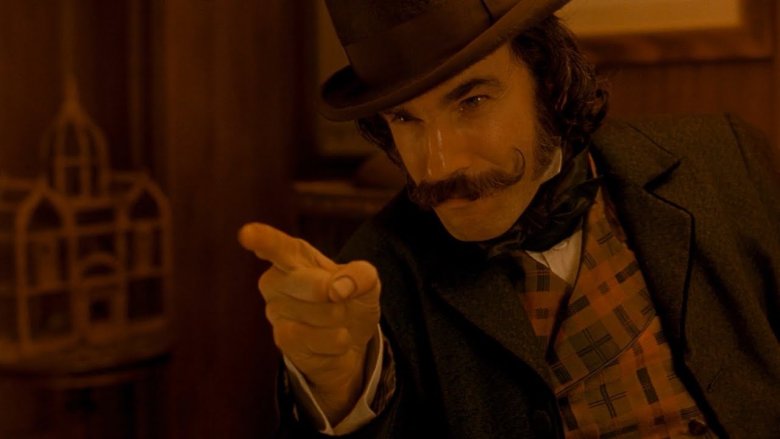 Sly Stallone is the main attraction among the August drama offerings, as the first five films in the Rocky series will be available for streaming on the first of the month. The 1994 classic Four Weddings and a Funeral is also on tap, as well as the 1995 coming of age drama Now and Then and the 1998 Frankie Lymon biography Why Do Fools Fall in Love. Oh, and on the 20th, check out one of the great Daniel Day-Lewis' most incredible performances: as ruthless gang leader "Bill the Butcher" Cutting in Martin Scorsese's 2002 period piece Gangs of New York.
August 1
Four Weddings and a Funeral (1994)
Now and Then (1995)
Rocky (1976)
Rocky II (1979)
Rocky III (1982)
Rocky IV (1985)
Rocky V (1990)
Why Do Fools Fall in Love (1998)
August 20
Gangs of New York (2002)
Comedy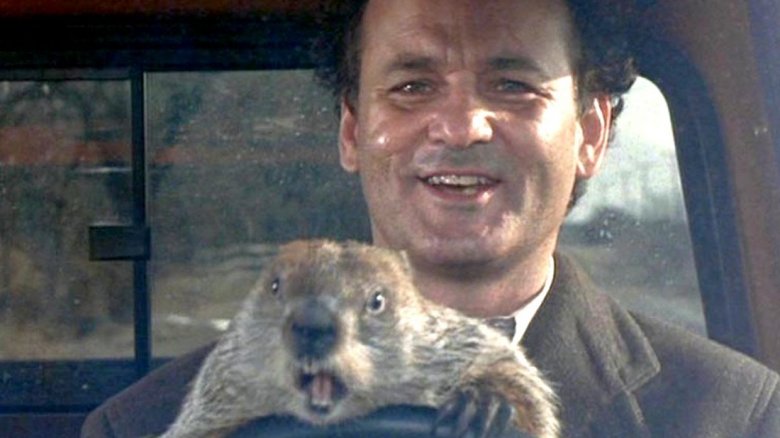 The new comedy offerings for August are graced by one classic standout: Groundhog Day, which stars Bill Murray as a man forced to relive the same day over and over again until he gets it right. (For our younger readers, it's like Happy Death Day, only even funnier and without all the gory mayhem.) You can also catch Ice Cube's Are We Done Yet?, the Sex and the City movie, the Jack Nicholson/Diane Keaton vehicle Something's Gotta Give, and the hilarious Anna Faris starring in The House Bunny. And if none of these are quite weird enough for you, there's To Wong Foo, Thanks for Everything! Julie Newmar, which stars Wesley Snipes, John Leguizamo, and Patrick Swayze as three drag queens who embark on the most bizarre road trip ever.
August 1
Are We Done Yet? (2007)
Groundhog Day (1993)
Sex and the City: The Movie (2008)
Something's Gotta Give (2003)
The House Bunny (2008)
To Wong Foo, Thanks for Everything! Julie Newmar (1995)
Television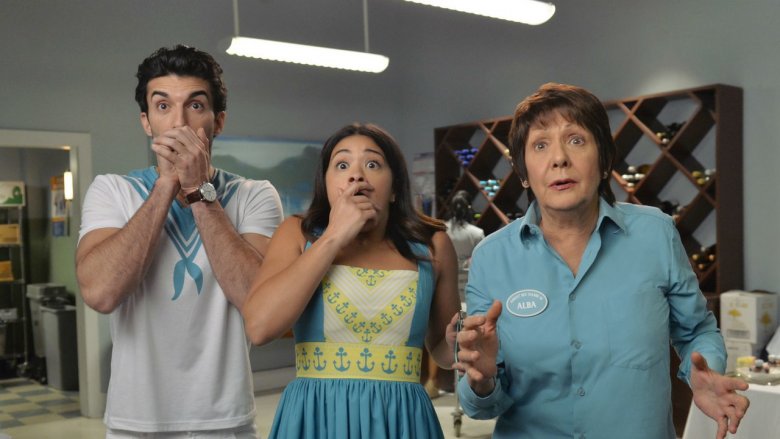 New TV series seasons are a bit few and far between in August, but it's a classic case of quality over quantity. The Sinner, a riveting crime series focusing on the brutal crime of an 11-year-old boy, fields its second season, titled Julian. The CW's Jane the Virgin will see its fifth season added to the streamer, and the second season of History Channel's 14th century drama Knightfall will also be available. Finally, season 6 of the CW's sci-fi drama The 100 will join the lineup on August 14.
August 1
The Sinner: Julian
August 8
Jane the Virgin Season 5
August 13
Knightfall Season 2
August 14
The 100 Season 6
Original comedy specials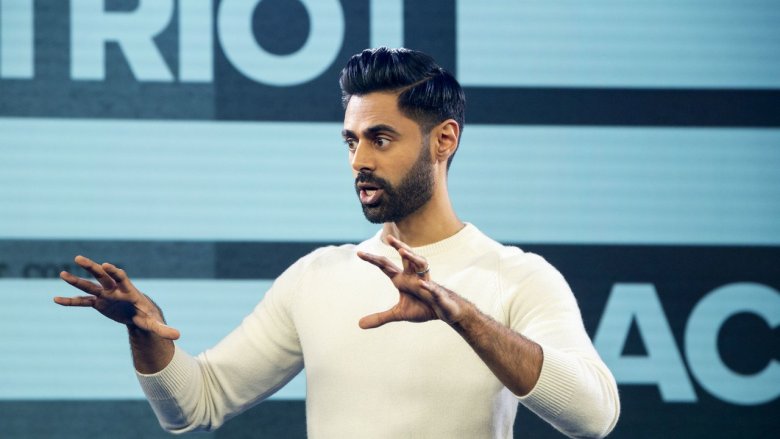 The original comedy offerings kick off with Volume 4 of Patriot Act with Hasan Minhaj, in which the comedian uses sly humor to deliver biting social commentary on the state of the U.S. in today's divisive political climate. Also appearing are solo sets from veteran standup Sebastian Maniscalco and director/comedian Simon Amstell, as well as one multi-episode showcase for up-and-coming talent: Tiffany Haddish Presents: They Ready, which will put the spotlight on six budding comedians performing half-hour sets.
August 4
Patriot Act with Hasan Minhaj: Volume 4
August 6
Sebastian Maniscalco: Why Would You Do That
August 13
Tiffany Haddish Presents: They Ready
August 20
Simon Amstell: Set Free