Star Trek: Picard Just Cast Several Next Generation Actors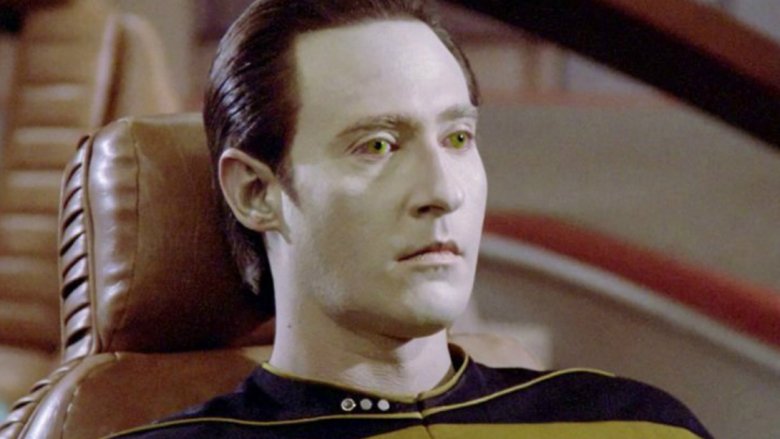 Sir Patrick Stewart is far from the only Star Trek luminary aboard Star Trek: Picard. 
During Saturday's sparking Star Trek universe panel in Hall H at San Diego Comic-Con 2019, Stewart, known to Trekkies and the general masses alike as (former) Starfleet captain Jean-Luc Picard, announced in fabulously dramatic fashion that a handful of Star Trek: The Next Generation actors will join him on the upcoming Picard series. 
The details of the internet-breaking drop come to us courtesy of Deadline.
Set for release on the CBS All Access streaming service sometime in early 2020, Star Trek: Picard will feature TNG favorites Brent Spiner, Jonathan Del Arco, and Jonathan Frakes. They reprise their respective roles as the Starfleet rarity Lieutenant Commander Data, a Soong android crafted in the 2330s; Hugh the Borg, to whom an initially resistant Picard granted asylum aboard the Enterprise-D; and Commander William Riker, otherwise known as Number One (also the name of Picard's pet dog on the new series). 
Outside of these additions that have already set social media on fire was the confirmation that Star Trek: Voyager alum Jeri Ryan will be a part of Star Trek: Picard as well, returning to the role of ex-Borg drone Seven of Nine who becomes a part of the Federation starship crew. And, according to Slashfilm, Marina Sirtis will also be back as Deanna Troi.
A few of the familiar faces appeared in the first full-length trailer for Star Trek: Picard, unveiled at the Trek-verse presentation moments ahead of Stewart's impassioned announcement. 
Stewart's Picard is heard in the footage explaining his growing discomfort with Starfleet and his dissociation from his own identity: "These past few years, I really tried to belong here. But it never truly felt like home."
Now retired at his family's vineyard and no longer tied to Starfleet, Picard tells Data, with whom he's playing cards, that he doesn't "want the game to end." With a look of bittersweet understanding, Data responds, "I can see that, Captain."
Ryan's Seven of Nine, on the other hand, is pretty flabbergasted at Picard's current state, saying in the trailer, "What the hell are you doing out here, Picard?"
Addressing the Hall H crowd, Spiner said he could hardly believe that he would reprise his role for the spin-off series. 
"I first heard that there was going to be Star Trek: Picard and I called the producers and said, 'You don't have anyone for the role of Picard?' And they hung up on me," he said with a laugh. "Then I spoke to Patrick and he said there's a possibility — 'Would you think about coming on the show in some way?' I said, 'I don't think I can do that.' He started crying... the possibility of standing next to Patrick on the set again was more than I could say 'no' to."
In making a spin-off series with a beloved character at the forefront, a creative team always runs the risk of tarnishing the memory of the individual in question. While Trekkies have largely been keen on Star Trek: Picard and intrigued to find out how the captain wound up living on a vineyard and not, you know, traversing out in space, there remained a pervading sense of worry about how things would play out, what creator Alex Kurtzman had cooking up, and the types of stories the show would tell. With the addition of these incredible cast members, it's clear that Picard is looking to capitalize on nostalgia, resurrect (we're lookin' at you, Data) fan-favorite characters who have been shelved for years, and bring a lot of heart and emotional heft to a new section of the galaxy as fans discover where Picard has been and how his past continues to affect him. 
Star Trek: Picard is set to premiere on CBS All Access in early 2020.