Star Trek Animated Series From Rick And Morty Writer Scores Two-Season Order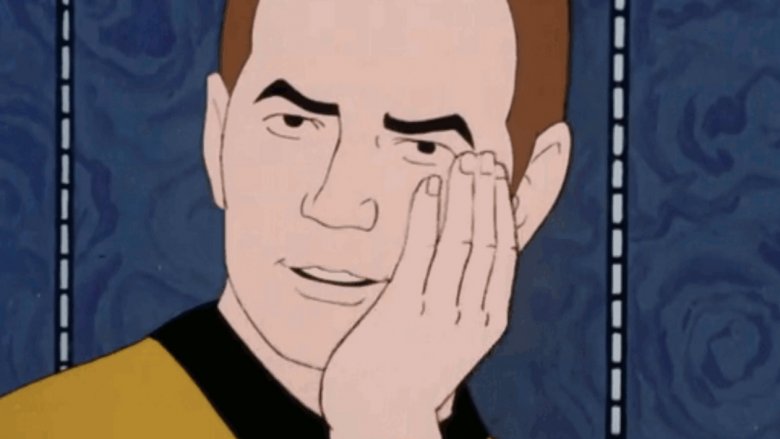 Prepare to see Star Trek like you've never seen it before. 
Per Entertainment Weekly, CBS All Access has ordered two seasons of a Star Trek animated comedy series from Emmy Award-winning Rick and Morty writer Mike McMahan. 
Officially titled Star Trek: Lower Decks, the upcoming series is said to center around "the support crew serving on one of Starfleet's least important ships," offering a comedic take on the going-ons of the Federation. Franchise fans will recognize the Lower Decks name as a reference to the 1994 episode of Star Trek: The Next Generation, which was also titled "Lower Decks."
Star Trek: Discovery co-creator showrunner Alex Kurtzmann will executive produce Star Trek: Lower Decks alongside McMahan, so fans can rest assured that the project is in good hands.
At the time the news broke, McMahan gushed about the opportunity to create a fresh, fun Star Trek show and approach from a completely new angle the hallowed media franchise that he so deeply respects. A Star Trek fan since before he can remember, McMahan also promised that Star Trek: Lower Decks still feels like Star Trek, despite its comedic aspects and inevitable camp, and will do its best to honor the franchise. 
"As a life-long Trekkie, it's a surreal and wonderful dream come true to be a part of this new era of Star Trek," he said. "While Star Trek: Lower Decks is a half-hour, animated show at its core, it's undeniably Trek — and I promise not to add an episode at the very end that reveals the whole thing took place in a training program."
Kurtzman added in a statement, "Mike won our hearts with his first sentence: 'I want to do a show about the people who put the yellow cartridge in the food replicator so a banana can come out the other end.' [McMahan's] cat's name is Riker. His son's name is Sagan. The man is committed. He's brilliantly funny and knows every inch of every Trek episode, and that's his secret sauce: he writes with the pure, joyful heart of a true fan. As we broaden the world of Trek to fans of all ages, we're so excited to include Mike's extraordinary voice."
CBS All Access executive vice president of original content noted that McMahan's Star Trek: Lower Decks is "a fantastic complement" to the network's continued expansion of the small-screen Star Trek world. "We couldn't have imagined a better creative team to work with on CBS All Access' first original animated series than Mike McMahan, Secret Hideout, and Roddenberry Entertainment," she stated (via Variety). 
While Star Trek: Lower Decks will be the first animated series on CBS All Access and the first Star Trek animated comedy series, there has been an animated Star Trek show in the past. The beloved Star Trek: The Animated Series ran for two seasons from 1973 to 1974, but standard sci-fi fare and not a comedy by any means. Thus, the nature of Star Trek: Lower Decks is a first for the longstanding space opera franchise. 
How exactly fans will receive Star Trek: Lower Decks – and how well the series will perform on CBS All Access — remains to be seen. But given that the show has a life-long Trekkie writing and executive producing, it's likely that audiences will welcome Lower Decks with open arms. There could even be some fandom crossover, with devoted Rick and Morty viewers giving Star Trek: Lower Decks a chance simply because McMahan is on board. 
Check back with Looper for future updates on Star Trek: Lower Decks.