Patrick Stewart To Reprise Role As Jean-Luc Picard In New Star Trek Series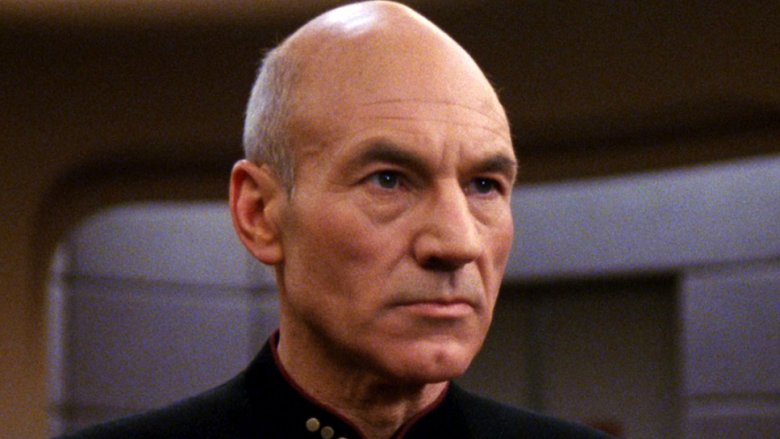 Patrick Stewart is returning to the captain's chair.
Per The Hollywood Reporter, the classically-trained Star Trek: The Next Generation actor has officially signed on to reprise his role as Captain Jean-Luc Picard of the USS Enterprise on a new CBS All-Access Star Trek series centering on the "next chapter" of the character's life.
The series will not be a remake or continuation of Star Trek: The Next Generation, the Peabody and Emmy award-winning series that brought Star Trek into the '80s, '90s, and beyond.
Stewart himself confirmed he would once again play his iconic role in the franchise at a Las Vegas Star Trek convention, where he made an unexpected appearance on stage to help introduce the new show. In a statement released on social media, Stewart described his return as "an unexpected and delightful surprise."
"During these past years, it has been humbling to hear many stories about how The Next Generation brought people comfort, saw them through difficult periods in their lives or how the example of Jean-Luc inspired so many to follow in his footsteps, pursuing science, exploration and leadership," Stewart continued. "I feel I'm ready to return to him for the same reason — to research and experience what comforting and reforming light he might shine on these often very dark times. I look forward to working with our brilliant creative team as we endeavor to bring a fresh, unexpected and pertinent story to life once more."
Stewart will also work as an executive producer on the new series, which is the third Star Trek project for CBS All-Access to be developed under Star Trek: Discovery showrunner Alex Kurtzman. The first, Star Trek: Discovery, is currently in production on its second season. The second series, Short Treks, will be a series of four 10-15 minute shorts featuring characters from Discovery, set to be released this fall before Discovery returns in early 2019.
No title, episode count, or premiere date has yet been revealed for the new Picard-centric Star Trek series. But one way or another, it looks like those once outlandish-seeming rumors of Patrick Stewart coming back to the series are really coming true.