Batwoman Actress Ruby Rose Pulls Out Of San Diego Comic-Con 2019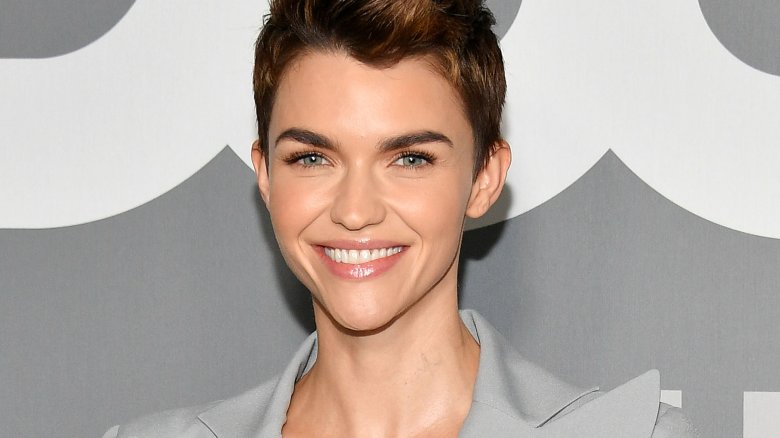 Dia Dipasupil/Getty Images
Batwoman actress Ruby Rose won't be flying into San Diego Comic-Con this year. 
Taking to Instagram on Thursday, July 18, Rose announced that she had to cancel her scheduled appearance at the entertainment convention, where her upcoming CW series Batwoman is set to give a presentation on Saturday, July 20. 
The series, slated to premiere on October 6, unveiled sneak-peek footage in an exclusive screening held Wednesday evening (the preview night of San Diego Comic-Con 2019) to much fanfare and palpable excitement. However, the Batwoman team simply needs additional time to complete the pilot episode, which Rose described as "ambitious."
Rose apologized in the video posted to her social media page, saying that it's "devastating" that she can no longer attend Comic-Con and speak on two "incredible panels" — something she was looking forward to for quite some time. 
"I come with bad news — sad news. I will unfortunately not be able to make it to Comic-Con this year, and it is devastating. I have wanted to go to Comic-Con for a million years, and never did I think that I would be invited as a guest," said Rose, adding that she still can't believe that her face is "everywhere" as promotional posters for Batwoman are spread across convention halls and hotel keys and billboards. "I'm not going to be there, which stinks, a lot. But just know that we tried everything that we could humanly to be there. It wasn't until really now that we realized there wasn't any other way to finish this episode, this ambitious episode that we're doing, and create this amazing show that really is special."
Rose continued, "We want you to love it and be proud of it, and be entertained and to laugh and to cry and to be empowered. And that means that in this particular instance, I gotta work and bring Kate Kane, Batwoman to the screen."
She ended the video by promising everyone who was hoping to see her at this year's San Diego Comic-Con that she would "make it up to" them. Rose then thanked her fans, and captioned the video, "I love you, I appreciate you and I'm so sorry for anyone who is let down by this but I will make it up to you xx." 
Rose pulling out of Comic-Con comes after Game of Thrones showrunners David Benioff and D.B. Weiss — along with series stars Iain Glen (Jorah Mormont) and Nathalie Emmanuel (Missandei of Naath), as well as director Miguel Sapochnik — announced they would no longer be present at the event, missing the show's Hall H panel scheduled to take place on Friday, July 19 at 5:30 PM PST. 
While it's disappointing to hear that the small screen's Batwoman will be M.I.A. at Comic-Con, it's for the best. Rose, who faced serious backlash in the wake of her casting as the Kate Kane iteration of Batwoman, is clearly committed to the character and passionate about the series, and only wants to make it as wonderful as possible. If missing out on SDCC 2019 means that Rose and co. can perfect the premiere episode of Batwoman, ensuring that it hits all the right beats and feels as thrilling as a superhero series should, there shouldn't be too many complaints. A little sadness now for a lot of success later is a fair trade-off. 
More good news is that just because Rose isn't attending San Diego Comic-Con doesn't mean that Batwoman is pulling out of the event altogether. Series executive producers Caroline Dries and Sarah Schechter are still scheduled to head the special Q&A session and Batwoman pilot screening on Saturday, July 20 at 10:30 AM PST in Ballroom 20. Anyone who's keen on the series, which follows the lesbian superhero as she protects Gotham in a time where her cousin Bruce Wayne has abandoned the city, and is in attendance at SDCC would be silly to miss the panel. 
Batwoman will swoop onto television screens on October 6.