Ruby Rose Quits Twitter Following Batwoman Casting Backlash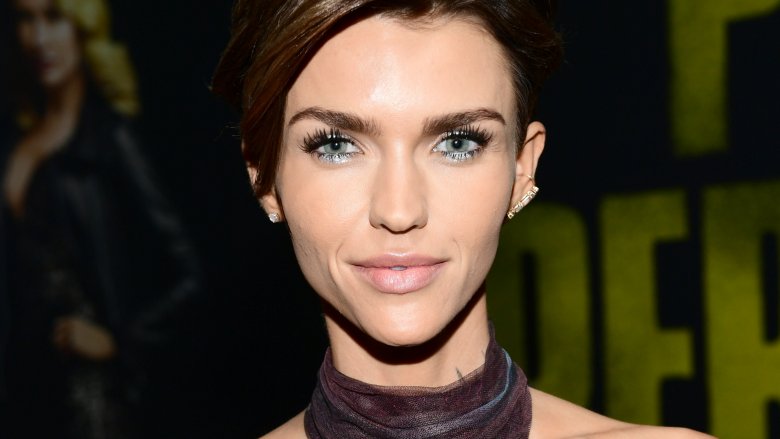 Getty Images
Into the Arrowverse, and out of the Twitter-verse. 
After the CW tapped Ruby Rose to play Batwoman in its upcoming Arrowverse crossover event, which brings together superhero shows Arrow, DC's Legends of Tomorrow, The Flash, and Supergirl, and the potential Batwoman solo series, some celebrated the casting and others cried out in anger. Unfortunately, the vitriol outweighed the kindness, and Rose has quit Twitter amid intense backlash. 
Many were outraged at the fact that Rose isn't Jewish and is playing the Kate Kane iteration of Batwoman, who is Jewish. Others criticized the CW for selecting a well-known queer actress like Rose rather than a "fresh face" to represent Batwoman. But it appears that the catalyst for Rose's social media deletion was the argument that Rose shouldn't play Batwoman because she identifies as genderfluid.   
One user wrote, "Not only does Ruby Rose not identify as a lesbian but she's not Jewish either. So... they basically lied about it wanting an actor that represented the diversity to stay true to who Batwoman is and instead just picked a 'hot' white person that isn't too gay." 
This stance feels particularly misguided, as Rose came out as gay at the age of 12. 
The actress mentioned this in her final Twitter post (via The Independent): "Where on earth did 'Ruby is not a lesbian therefore she can't be Batwoman' come from — has to be the funniest most ridiculous thing I've ever read. I came out at 12? And have for the past 5 years had to deal with 'she's too gay' how do y'all flip it like that? I didn't change. I wish we would all support each other and our journeys."
She continued, "When women and when minorities join forces we are unstoppable... when we tear each other down it's much more hurtful than from any group. But hey/ love a challenge I just wish women and the LGBT community supported each other more. My wish was [that] we were all a little kinder and more supportive of each other... Sending everyone my love and gratitude, it's been a rollercoaster of a year, this month especially."
Rose ended her sign-off message by stating that she's looking forward to having a break from Twitter to truly focus on her upcoming projects — most likely the Arrowverse crossover and the possible Batwoman series from Caroline Dries (Melrose Place, Smallville, The Vampire Diaries). 
"I am looking forward to getting more than 4 hours of sleep and to break from Twitter to focus all my energy on my next 2 projects," she tweeted. "If you need me, I'll be on my Bat Phone." 
Just a few days before Rose deleted her Twitter account, she expressed her excitement about playing the first openly LGBT superhero lead on a live-action television show. 
"The Bat is out of the bag and I am beyond thrilled and honored. I'm also an emotional wreck.. because this is a childhood dream. This is something I would have died to have seen on TV when I was a young member of the LGBT community who never felt represented on TV and felt alone and different," the actress wrote in the caption of a post on her Instagram account, which is currently still active. "Thank you everyone. Thank you god."
Sadly, this is far from the first instance in which a popular actress has sworn off social media following negativity, harassment, and even threats. 
Star Wars franchise actress Daisy Ridley deleted her accounts a while back, later claiming that social media is "highly unhealthy for people's mental health." Fellow film series star Kelly Marie Tran, who entered the galaxy far, far away in 2017's Star Wars: The Last Jedi, stepped away from social media after enduring months of harassment over her character Rose Tico. Stranger Things star Millie Bobby Brown recently deleted her Twitter after people shared fake posts claiming the 14-year-old actress was a violent homophobe and racist. 
It might take more than a flash of the Bat-signal to get Rose back on Twitter, but if she decides to return, hopefully criticism will have died down.