Space Jam 2: Terence Nance Exits As Director, Malcolm D. Lee Boards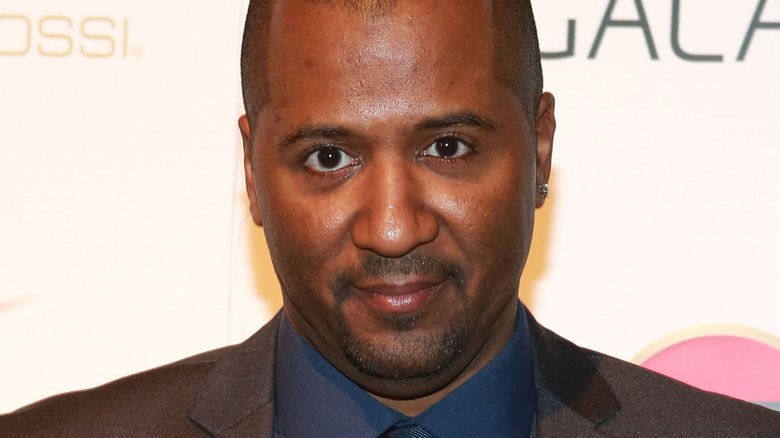 Robin Marchant/Getty Images
The Space Jam sequel has experienced a major shake-up. 
Deadline confirmed that former Space Jam 2 director Terence Nance has exited the project as of Tuesday, July 16, 2019. Malcolm D. Lee, known for directing numerous comedy flicks including Girls Trip and Night School, is now in the director's seat as Nance's replacement. 
There was no behind-the-scenes battles, verbal mud-slinging, or bad blood brewing between Nance and studios Warner Bros. and SpringHill Entertainment. Rather, Nance had one vision for how he thought Space Jam 2 should look and feel, while the studios and producers (including Ryan Coogler and NBA superstar LeBron James) had another. It's unclear how Lee became involved, but he must have been readily available to take the opportunity when he was called upon.
While it's hardly ever particularly great news when a film loses its original director, Lee replacing Nance seems to be for the best — both because Lee's ideas for the Space Jam sequel likely align perfectly with the rest of the creative team's vision, and because Lee has a great track record with blockbusters and has a unique sense of humor that will lend itself to the eccentric property. 
A comedy director through and through, Lee had a major hit with his 2017 Tiffany Haddish-led film Girls Trip, which was the first comedy that year to gross $100 million domestically and was heralded by critics as "the rare R-rated comedy that pushes boundaries to truly comedic effect — and anchors its laughs in compelling characters brought to life by a brilliantly assembled cast." Here's hoping that Lee can repeat history and make Space Jam 2 a film to remember. 
Space Jam 2 has James on board as the sequel's equivalent to Michael Jordan, who led the original film that blended live-action footage with Looney Tunes cartoons to tell a tale of sports, aliens, and sinister theme park owners. Marvel Cinematic Universe mainstay Don Cheadle was recently cast in the flick as well, though we don't quite know what character he'll play. Several NBA and WBNA figures — like Klay Thompson, Anthony Davis, Damian Lillard, Nneka Ogwumike, and Diana Taurasi — are reportedly on the cast roster, too.
Get ready to join the jam when Space Jam 2 opens in theaters on July 16, 2021 — roughly two years from the time of this writing.