Space Jam 2 Reportedly Casts Several NBA Stars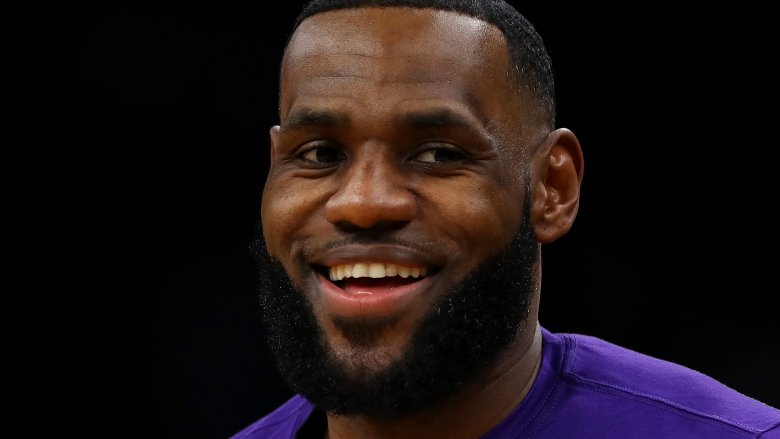 Maddie Meyer/Getty Images
Lebron James' Space Jam 2 is building its stable of All-Stars.
The Athletic senior NBA analyst Shams Charania took to Twitter to post a laundry list of NBA and WNBA stars which — according to unnamed sources — are expected to appear in the sequel, a list which includes some pretty big names.
Sources: Space Jam 2, starring LeBron James, is expected to feature key roles for Damian Lillard, Anthony Davis and Klay Thompson and WNBA stars Diana Taurasi and Nneka Ogwumike. Several more NBA and WNBA players, including Chiney Ogwumike, are expected to play roles in film.

— Shams Charania (@ShamsCharania) June 20, 2019
That's a pretty respectable bunch, led by James, widely considered to be the greatest player of the modern era. Portland Trail Blazers star Lillard has been to the playoffs six times in his seven seasons, while six-time All Star Davis' recent trade to James' Los Angeles Lakers has that team poised for a 2020 championship run. Thompson has three championships under his belt, and is considered to be among the best shooters of his generation — and we haven't even gotten to the WNBA stars yet.
The Phoenix Mercury's Taurasi is also a three-time champion, and the Los Angeles Sparks' Ogwumike sisters have two Rookie of the Year awards, seven All-Star nods, and a championship between them. All in all, the cast of Space Jam 2 is shaping up to satisfactorily honor the legacy of the 1996 original — which starred the incomparable Michael Jordan, and featured appearances from such NBA legends as Charles Barkley, Larry Bird, Patrick Ewing, and Muggsy Bogues. 
That flick boasted a deft blend of live-action and animation, and centered on a roster of beloved Looney Tunes characters (led by Bugs Bunny, of course) who were faced with assembling a squad of NBA stars to take the court against towering alien beasts the Monstars, in a not-so-friendly game of basketball which would decide the fate of the universe. It's a stone-cold classic — but the sequel has had a long and tortured development history, so much so that it's kind of a miracle that it's actually happening.
Plans to follow up Space Jam began brewing as long ago as 1997, when most of the original's behind-the-camera talent were put to work developing its story and the look for its villain, which would have been a short, pudgy dude named Berserk-O, for some reason. There was only one thing missing: Jordan, who never signed on for the sequel (although this didn't keep producers from insisting to the project's animators that he had). Once it became clear that the lie wouldn't become true no matter how many times it was told, Warner Brothers shut down the production.
Eventually, the studio began considering different stars from Tiger Woods to Jackie Chan to Jeff Gordon to Tony Hawk to base the sequel around, but none of these plans came to fruition. Finally, in 2014, King James boarded the production, but it continued to develop slowly. Director Justin Lin (Star Trek Beyond) and screenwriters Andrew Dodge (Bad Words) and Alfredo Botello (Hollywood Adventures) signed on in 2016, but after two years of little movement on the project, Lin was replaced with Terence Nance (An Oversimplification of Her Beauty) in August 2018. Then, a month later, Black Panther director Ryan Coogler came on board as a producer, and the flick finally started to pick up steam. Earlier this year, it was announced that Coogler would rewrite the script with a hand from Sev Ohanian (Searching).
Now, it looks like Space Jam 2 is finally all systems go as it stocks up its cast with basketball luminaries. Somehow, we doubt this is the last casting news that will come down the pike, and we can tell you what would really perk up our ears: an announcement of an appearance by, say, Bill Murray and/or Danny DeVito, both of whom memorably participated in the original.
Space Jam 2 is slated for release on July 16, 2021; we'll keep an eye out for further developments, and keep you up to date.