Don Cheadle Cast In Space Jam 2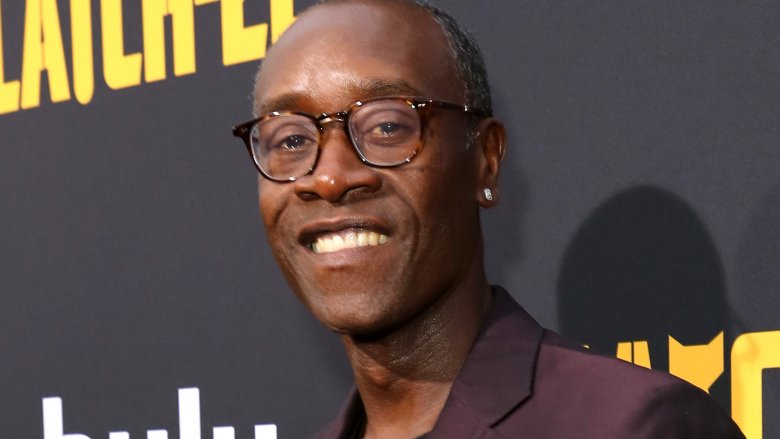 Rachel Murray/Getty Images
Welcome to the Jam, Mr. Cheadle. 
Marvel Cinematic Universe mainstay Don Cheadle (James "Rhodey" Rhodes to most folks at home) is jumping into Space Jam 2, joining professional-basketball-player-slash-producer-slash-actor LeBron James. 
Deadline dropped the news of Cheadle's casting, though no details on the character he'll play in Space Jam 2 were immediately available. Studio Warner Bros. is evidently keeping that info tucked away in the locker room until it's time to bring it out to the court. 
It stands to reason that perhaps Cheadle will portray himself and be a friend of James', much like Bill Murray was to Michael Jordan in the first Space Jam released in 1996. On the other hand, maybe he'll take on a role as a basketball coach, team manager, or even mega-wealthy basketball organization owner. Our instincts tell us that Cheadle will more likely than not be one of the good guys, given his experience playing a literal superhero on the big screen, but we're not ruling out the possibility that his Space Jam 2 character could be the updated answer to Danny DeVito's villainous theme park proprietor Mr. Swackhammer from the original pic. 
Either way you toss it, Cheadle's casting in Space Jam 2 is worthy of celebration. He's a supremely talented actor (his Academy Award nomination for his performance as Paul Rusesabagina in Hotel Rwanda is but one piece of evidence to prove that) and has excelled in a wide range of genres throughout his career. Whether Cheadle takes on a more comedic role, plays it straight, or appears as himself in Space Jam 2, he's bound to satisfy. We have our fingers crossed that Cheadle will get plenty of screen time in the Space Jam sequel to make up for what we missed of him in Avengers: Endgame. 
Though several NBA and WNBA stars are expected to board Space Jam 2 in the near future, we have yet to find out who exactly Cheadle and James will brush shoulders with in the sequel. 
Directed by Terence Nance, Space Jam 2 will slam-dunk into cinemas on July 16, 2021.