The Flintstones Getting An Adult-Oriented Reboot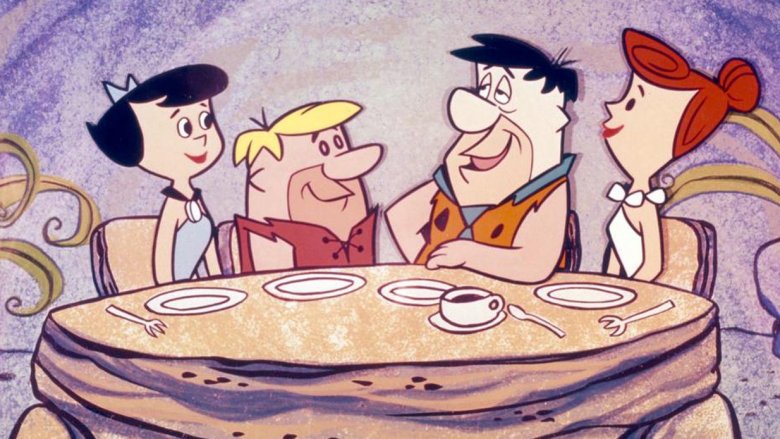 Yabba dabba doo! The Flintstones are coming back to the small screen in a way you've never seen them before. 
Per Variety, Warner Bros. Animation and Brownstone Productions, Pitch Perfect 2 and Charlie's Angels reboot director Elizabeth Banks' production banner, have partnered to created a Flintstones reboot series aimed at adults. 
The show, which is currently untitled but will probably stick with the classic name, is being billed as a "primetime animated adult comedy series based on an original idea" that features characters from the famous property — like Fred, Wilma, Pebbles, and Dino Flinstone, as well as their Stone Age neighbors Barney, Betty, and Bamm-Bamm Rubble. 
It's interesting that Warner Bros. is refreshing The FIintstones and giving it a grown-up spin since the original series, an animated one that ran from 1960 to 1966 on ABC, was very family-friendly. The project currently has no network on board, which leaves the question of just how mature the new Flintstones will be up in the air. If Netflix decides to scoop it up, the reboot show could have a lot of freedom to tell raunchy jokes and explore adult themes in great detail, as the streamer can get away with more than a standard cable network can. (Recall how graphic Netflix's anime series Love, Death and Robots got at times? Case in point.) If a cabler comes in and grabs it, the new Flintstones might have to dial things back a bit to avoid any controversy. 
Now, we could be reading too deep into things and the Flintstones reboot might not be that much more mature than the original, but we're inclined to assume that the new series will be in the vein of adult animated shows like Archer, Rick and Morty, Big Mouth, and BoJack Horseman, all of which feature plenty of swearing, violence, and sex — things definitely not included on the classic Flintstones. 
Only time will tell whether this reboot series will be a hit, or if it should have been wiped out like the dinosaurs.