Love, Death And Robots Scores Second Season On Netflix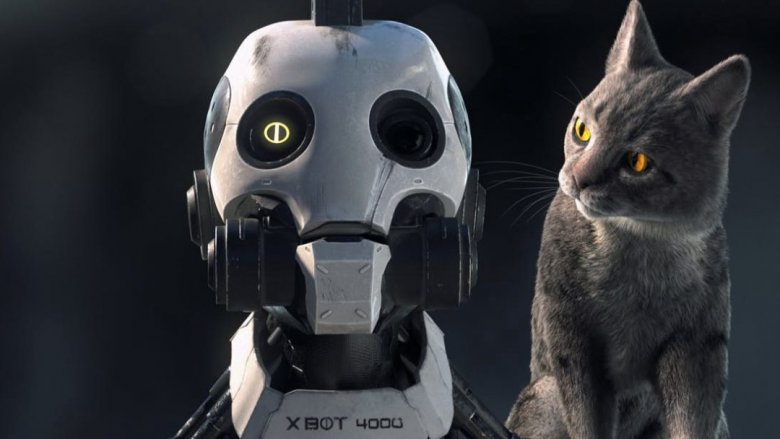 Here's something to love: Netflix's Love, Death and Robots will live on for another season. 
The adult-oriented animated series, which premiered on the streaming site on March 15, has landed a second season renewal. Netflix made the announcement on Monday, June 10, further detailing that Kung Fu Panda 2 and The Darkest Minds filmmaker Jennifer Yuh Nelson has joined Love, Death and Robots as its supervising director for season 2 (referred to as "volume 2").
Netflix didn't provide any juicy details on what's to come on Love, Death and Robots volume 2, though viewers should expect more of the horror-heavy, sci-fi-soaked stuff that the series' first season provided. Executive produced by Tim Miller and David Fincher, Love, Death and Robots is comprised of multiple standalone stories varying in length, visual style, genre, and content. A different team of writers and directors crafted each episode, with different animation studios materializing the story, to make for a truly unique and diverse collection of episodes.
Response to Love, Death and Robots has been mixed. It touts a 77 percent critical rating on Rotten Tomatoes, with some site-approved reviewers arguing that it's one of Netflix's best original series. However, others are of the opinion that Love, Death and Robots mistreats its female characters, is lacquered with a discernible layer of misogyny, could have been better than it was, and is largely hit-or-miss. Still, some watchers have heralded Love, Death and Robots as being everything Black Mirror lacks.
Given its subject matter, its extremely NSFW themes, and its cast of characters that includes "werewolf soldiers, robots gone wild, sentient dairy, alien spiders, and blood-thirsty demons from hell," Love, Death and Robots was always going to be divisive. Not everyone was going to love every episode, and that's the risk the creative team took in making such an ambitious, shockingly different series. Now that it's scored a second season, Love, Death and Robots has a chance to up the ante and learn from the mistakes made in its first go-around. With any luck, the second volume of the show will be bigger, better, and more universally appealing than the first. 
Netflix hasn't yet announced a premiere date for the new season of Love, Death and Robots.