Mortal Kombat Movie Casts Martial Artist Joe Taslim As Sub-Zero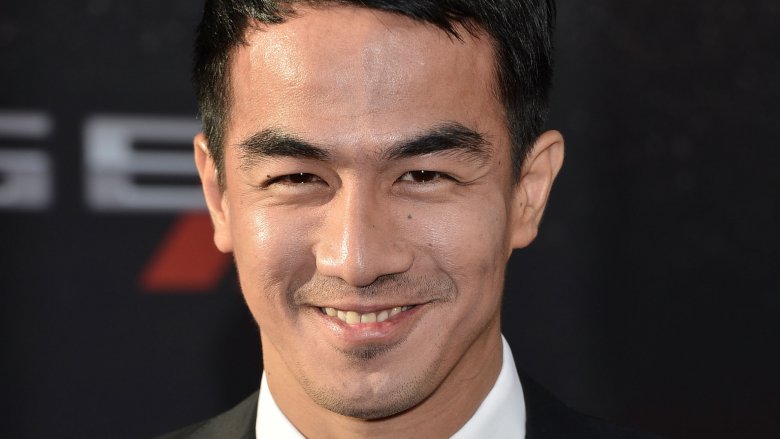 Frazer Harrison/Getty Images
Round one of casting is underway for producer James Wan's Mortal Kombat reboot.
Accomplished martial artist Joe Taslim, who appeared in the action masterpiece The Raid, has been cast as the deadly ninja warrior known as Sub-Zero. It's the first piece of casting news to be announced for the flick, which begins production later this year. (via The Hollywood Reporter)
Although Taslim isn't exactly a familiar face to most moviegoers, it's not his first or even second rodeo. While The Raid — in which Taslim portrays Jaka, the sergeant who leads the, um, raid — is well-known to die-hard fans of action cinema, it wasn't exactly a box-office buster, and it did little to increase the visibility of its cast stateside. It did make Hollywood casting directors take notice, however, and led to appearances by Taslim in such mainstream blockbuster fare as Fast & Furious 6 and Star Trek Beyond. 
The Raid was also an excellent showcase for the martial arts skills which the actor will be called upon to display in Mortal Kombat, not to mention a solid indicator that the reboot will place more of an emphasis on killer fight choreography than Paul W.S. Anderson's notorious 1995 cash grab. 
Anderson may have been hoping in vain to capitalize on the explosive popularity of the Mortal Kombat video game franchise in the mid-'90s, but with regard to the reboot, the time is definitely right. Kombat has remained firmly implanted in the pop culture lexicon thanks to the series of console games that have been unleashed on the world over the years by studio NetherRealm (which is also responsible for the very MK-esque DC universe Injustice fighting games). The latest entry, Mortal Kombat 11, hit shelves in April and handed the franchise the biggest debut in its history. It's also earned rave reviews, and featured the return of such iconic characters as Raiden, Scorpion, and yes, Sub-Zero.
All three are characters that were featured in the very first game, with Scorpion and Sub-Zero famously being palette-swapped duplicates of the same ninja sprite (perhaps this is the reason they've always been such bitter adversaries). As his name implies, Sub-Zero is capable of various mystical ice-based attacks; he can temporarily freeze opponents to give him more time to deliver a strike, generate an ice puddle to make them lose their balance, or deep-freeze them before literally shattering them into tiny ice cubes, among other things.
Mortal Kombat is being produced by horror maestro and Conjuring Universe creator James Wan under his Atomic Monster banner, and directorial duties have been handed to first-time feature helmer Simon McQuoid, a veteran commercial director who must be feeling as if he's won the lottery at this point. He'll be directing from a screenplay by Greg Russo, another feature rookie who is attached to the forthcoming Resident Evil reboot as well as the in-development disaster thriller Category 6.
Now that the casting process has begun, and with production expected to get underway very soon, we can expect a veritable torrent of Mortal Kombat casting news to come our way in short order. Hopefully, Taslim's hiring is a sign of things to come; at the risk of dredging up bad memories for the fans, the 1995 version featured a woefully miscast Christopher Lambert as Raiden, sported fight sequences that couldn't have been any less kinetic if they had been shot underwater, and spawned the ill-conceived 1997 sequel Mortal Kombat: Annihilation, which is remembered mainly (when it is remembered at all) for putting forth into the world one of the most singularly awful line readings in the history of cinema.
Which is to say: you're on the right track, Mr. McQuoid, please continue casting ethnically appropriate actors who actually know how to fight. We'll be keeping tabs on Mortal Kombat throughout its production, and we'll bring you all the news that's fit to report.