Tom Holland Is Open To Spider-Man Being Gay, Wants More Representation In Marvel Movies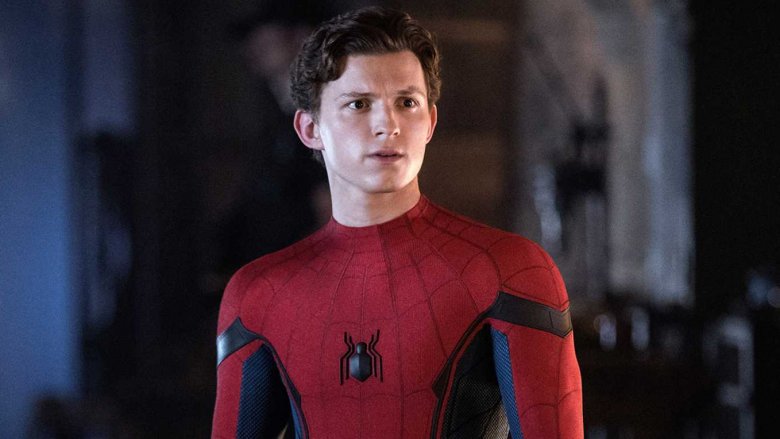 A gay Spider-Man in the Marvel Cinematic Universe? Tom Holland is completely open to the idea. 
In an interview with The Sunday Times ahead of the launch of Spider-Man: Far From Home, Holland said that he would "of course" be okay with Peter Parker coming out as gay, if that's where his personal story goes. 
"I can't talk about the future of the character because honestly I don't know and it's out of my hands. But I do know a lot about the future of Marvel, and they are going to be representing lots of different people in the next few years," the 23-year-old actor said. 
Holland then addressed his desire for the MCU to include more diversity and proper representation of both people of color and members of the LGBTQ+ community in upcoming movies.
"The world isn't as simple as a straight white guy. It doesn't end there, and these films need to represent more than one type of person," he shared. 
As the Spidey star mentioned, Marvel Studios is planning to dedicate more of its resources and creativity to incorporating heroes and villains of all different backgrounds into the future phases of its cinematic universe. Kevin Feige, the big cheese at Marvel, has repeatedly stated that a priority for the MCU moving forward is to bring LGBTQ+ heroes to the forefront. He shared with io9 in June, "We haven't been shy about saying that that's coming and that there's much more prominent LGBT heroes in the future. [It's] coming soon." Speaking with The Playlist last year, Feige explained that openly gay, lesbian, bi, or otherwise non-heterosexual heroes will join the MCU — and that the characters will be ones fans have already met before and ones they haven't yet seen on screen. 
Avengers: Endgame director Joe Russo backed those claims, having told Deadline that now is the "perfect time" to bring gay characters into the Marvel film franchise, "because one of the things that is compelling about the Marvel Universe moving forward is its focus on diversity."
Unfortunately, Marvel came under fire earlier this year following the release of Avengers: Endgame, which featured a gay character played by Joe Russo. Many believed that the character, whose appearance early on in the film amounted to very little, was Marvel's way of pandering to the audience, or attempting representation without actual commitment. Feige cleared the air in an interview with io9, explaining that the moment involving Russo's gay character wasn't intended to be viewed as a big deal: "That was never meant to be our first focused character. That was just meant to be a matter of fact and a matter of life and a matter of truth ... It was never meant to be looked at as our first hero. I guess it's the first reference [of an MCU character being gay] so it does, of course, get a lot of attention."
Now, it doesn't seem all that likely that Holland's iteration of Spider-Man will come out as gay based on the fact that – spoiler alert — he and Zendaya's Michelle "MJ" Jones struck up a romantic relationship in Spider-Man: Far From Home, but Holland isn't ruling out the idea and would clearly embrace that part of Peter's identity should it ever become canon in the MCU. Considering that Spider-Man: Into the Spider-Verse opened viewers up to the multi-verse, perhaps another version of Peter Parker that isn't the one Holland plays will wave his pride flag freely in a future film. 
It's believed that Marvel's first openly gay superhero lead will arrive with The Eternals, the not-yet-confirmed ensemble film about an ancient race of immortal entities. If Peter Parker ever does come out as gay in the MCU, he would probably do it after Marvel releases The Eternals, based on what we've heard about the studio's plans for Phase 4.