Fans Are Upset About The Avengers: Endgame Re-Release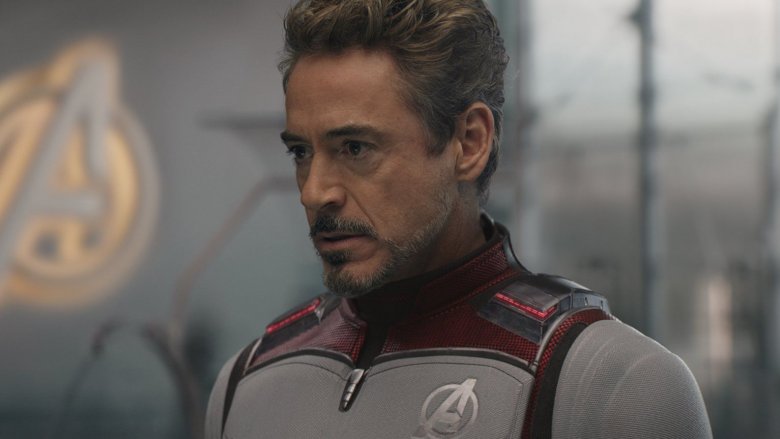 Marvel Studios may have been giddy beyond compare about re-releasing Avengers: Endgame, but some Marvel fans feel differently. 
The house of heroes launched a special version of Avengers: Endgame in theaters on June 28, offering viewers a chance to see this year's biggest superhero movie with a few extra features tacked on to either end of its three-hour runtime. Not an extended or alternate cut of the film, the Endgame re-release included an introduction from co-director Anthony Russo, a tribute to the late Stan Lee, an unfinished deleted scene focused on Mark Ruffalo's Professor Hulk, and footage from Spider-Man: Far From Home, the final film in Phase 3 of the Marvel Cinematic Universe. 
Many Marvelites headed out to theaters over the weekend to feast their eyes on the Avengers: Endgame re-release — and were solely disappointed by what they saw. From misunderstanding what kind of footage the re-release would feature to being underwhelmed by the post-credits extras to even finding the bonus content cheap-looking, fans are upset by the Endgame re-release. 
"Save your money for black widow (2020) instead of the endgame re-release because i've never been so disappointed in my life," one fan wrote on Twitter.
Twitter user @natasharogers_ shared that they were "so disappointed" by the re-release and advised other fans to avoid watching it, as it's a "waste of money."
Another said that he had a nice time at the Avengers: Endgame re-release... but only because he had seen the film just once before and didn't attend multiple screenings like many other Marvel fans did. "If that hadn't been the case I would be more disappointed with what they added," he tweeted. "Seriously, if you're going in wanting new stuff then don't go at all and wait for the Blu-ray."
Countless others were upset with themselves for not doing enough fact-finding about the Endgame re-release beforehand. One fan they were "literally a fool" for thinking that they would get to see the deleted scene featuring Katherine Langford as an older Morgan Stark, the daughter of Robert Downey Jr.'s Tony Stark, and were let down by the unfinished Hulk scene. 
Someone else got straight to the point by saying they felt that, well, the Avengers: Endgame re-release had no point. They posted on Twitter, "The deleted scenes they added at the end of the movie were the most pointless scenes. It was a hulk deleted scene and a far from home sneak peek. The only thing nice about it was the Stan Lee tribute and the free poster."
Many Marvel fans are particularly angry about the poor quality of the never-before-seen Hulk scene – photos and videos of which have begun circulating the internet and prompting fans to ask what the point of including it was. 
Tweeted user @FilmCriticKurt, "I'm so disappointed and furious with the re-release of Avengers: Endgame. The new footage was terrible. PS2 level CGI with no impact on story and some fluff content. Do not spend money on this!" Added user @ZachCR_, "Tbh the re-release bonus content for  Avengers EndGame was really poor quality, and almost looked Fan-Made.... Seems like kind of a cash grab. Very disappointed."
With the mention of the Endgame re-release seeming to fans like a thinly veiled attempt at earning more money, we would be remiss not to note one of the major reasons for bringing the superhero ensemble back into cinemas: to potentially surpass James Cameron's Avatar as the highest-earning film in history. The two movies had a relatively small gap between them in the days leading up to the re-release, with Endgame trailing just $37 million or so behind the 2009 behemoth, and it was evident that Marvel Studios and its parent company Disney had their eyes on the prize. 
Sadly, the public was pretty peeved by this. One Twitter user slammed the Endgame re-release as a "blatant cash grab by disney bc they know they'll make millions off of ppl who live and breathe for marvel movies." Another agreed that the re-release was a "money grab" and shot it down as "a joke."
To make matters worse, Avengers: Endgame didn't end up beating Avatar with its re-release over the weekend, taking in $5.5 million domestically and $2.3 million overseas. It looks like it may never surpass the Cameron-directed film, as industry analysts have stated that it "would be impossible" for Endgame to earn enough money to shatter Avatar's record "in the immediate future."
Everything considered, it seems like the bonus content included in the Avengers: Endgame re-release wasn't worth the cost of entry for many Marvel fans. It's unlikely that this backlash will tarnish the studio's reputation, given just how beloved the MCU is, but it will probably make Marvel and Disney think twice about how they approach re-releasing movies down the line... if they ever do.