Does Spider-Man: Far From Home Have A Post-Credits Scene?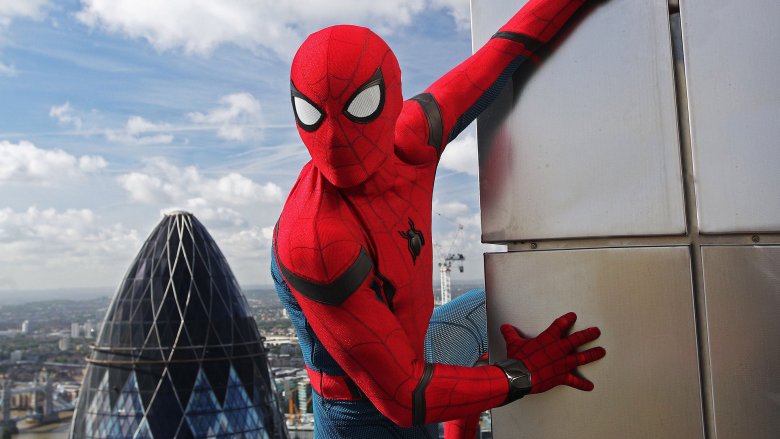 Contains spoilers for Spider-Man: Far From Home
Leading up to the release of Spider-Man: Far From Home – the sequel to Spider-Man: Homecoming, the final film in Phase 3 of the Marvel Cinematic Universe, and the immediate successor to Avengers: Endgame – more questions than you can count on two hands have floated around the internet. We've seen it all: queries regarding the true motivations of Jake Gyllenhaal's Mysterio, curiosity over the real deal between Tom Holland's Peter Parker and Zendaya's Michelle "MJ" Jones, and panic about which hero will rise to fill the void left by Robert Downey's Iron Man.
But the most pressing question on Marvel fans' minds is this: Does Spider-Man: Far From Home have a post-credits scene? 
We have the answer: yes! 
In fact, it has two sequences that play out once the credits start to roll. There's a mid-credits scene and a post-credits scene — both of which serve the same purpose as all other post-credits scenes seen in Marvel movies: tease what's coming up in future films. 
Now that you know Spider-Man: Far From Home has a mid-credits and a post-credits scene, you're probably interested in knowing what they entail. We've also got you covered — though things are going to take a turn into spoiler territory from here. If you want to go into Spider-Man: Far From Home without seeing a single shred of information about what happens during the film's after-credits scenes, look away now.
Past reports claimed that Spider-Man: Far From Home would include a post-credits scene that introduces the villainous squad the Sinister Six, who would convene for a meeting of the merciless minds in the former Avengers/Stark Tower, now owned by Norman Osborn and his multibillion-dollar corporation OSCORP. Other rumors insisted that one of Far From Home's post-credits scenes would bring in the famous Spider-Man comic characters Harry Osborn and Gwen Stacy, believed to be played by Descendants actor Mitchell Hope and Chilling Adventures of Sabrina star Kiernan Shipka. 
We here at Looper can confirm that those bits of speculation are totally false — but two other popular rumors about the Spider-Man: Far From Home mid-credits and post-credits scenes do end up proving true. Expect to see the return of a certain mustachioed villain in the mid-credits scene, and a shape-shifting surprise that will seriously blow your mind in the post-credits scene. 
After forgoing an end-credits stinger in Avengers: Endgame, it's fantastic that the MCU is returning to form by folding not one but two after-movie sequences into Spider-Man: Far From Home. Both scenes are undeniably epic, worth sticking around for, and help set the groundwork for Phase 4 of the MCU — about which Marvel has confirmed absolutely nothing thus far.
Spider-Man: Far From Home swings into theaters on July 2.