Tom Holland Wants Spider-Man And Doctor Strange To Team Up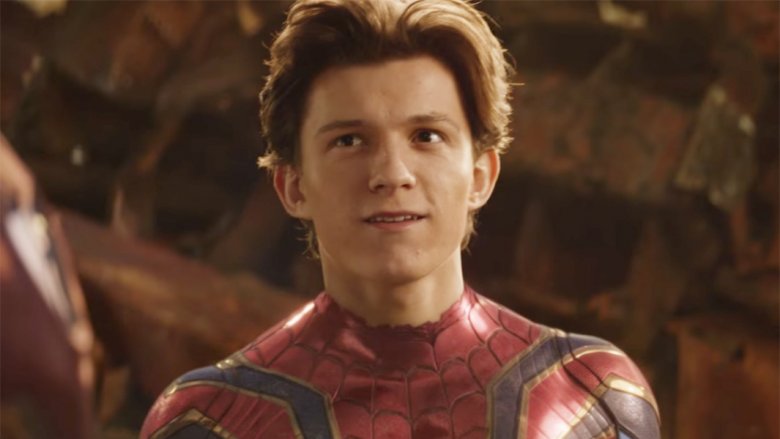 Could Spidey meet Strange again in a future Marvel movie? Tom Holland sure hopes so.
Chatting with CinemaBlend's Sean O'Connell, the Spider-Man actor revealed that he would love to team up with Doctor Strange star Benedict Cumberbatch for a film somewhere down the line. 
Holland shared that he feels the two heroes would work wonderfully together, as they both hail from the Big Apple and could strike up a unique dynamic that fans would find hilarious and endearing.
"I'm really wanting to do a team-up with Doctor Strange, because we're both New Yorkers and I just really like the idea of a science guy being teamed up with a guy who does magic, because it totally contradicts everything he knows," said Holland. "And I like the idea that there is real science that Peter Parker talks about, and then there's Doctor Strange gibberish, where he's like, 'The time rift and the thing and the thing.' So it's kind of fun.'"
As fans will remember, the web-slinger and the Master of the Mystic Arts first met during Avengers: Infinity War, which sadly ended with them both getting turned into space dust when Thanos (Josh Brolin) snapped his big purple fingers and disintegrated half of all life in the universe. They briefly interacted in Avengers: Endgame when they were brought back to life after Professor Hulk (Mark Ruffalo) powered up the Avengers' own Infinity Gauntlet with Stones they retrieved from various points in the past. 
Spidey and Strange may not have exchanged very many words on screen save for some entertaining banter, but Holland and Cumberbatch have become quite good friends in real life. The older actor keeps an eye on the younger star, who is known for revealing secrets he shouldn't, during press junkets, and Holland ensures that Cumberbatch always has a chance to let loose a little while promoting films. They've spent so much time together that Cumberbatch has even managed to perfect his impression of Holland. It's evident that their off-screen friendship would translate incredibly well to a team-up film. 
So, we know that Holland is down to partner up with Cumberbatch for a two-hander, but what does the Doctor Strange star have to say about the idea? Though he hasn't (yet) commented on Holland's remarks to CinemaBlend, Cumberbatch might be just as interested in a Spider-Man/Doctor Strange team-up as Holland is. According to Marvel Studios president Kevin Feige, "Benedict and Holland have liked the idea of working together."
Whether this kind of project is something Marvel would ever give the greenlight, we can't say. What we are certain of, however, is that the studio is going in an intriguing new direction for the upcoming fourth phase of the Marvel Cinematic Universe, which will focus on the "cosmic" elements of Marvel canon. (And what's more cosmic that Doctor Strange himself?) Phase 4 could also include a third Spider-Man film to round out the hero's trilogy. Might there be room for a team-up movie centered on Spider-Man and Doctor Strange somewhere in the fourth or fifth phase? Maybe — but given how secretive Marvel is, don't expect to hear an official confirmation about it until it's well underway.