The insane history of Doctor Strange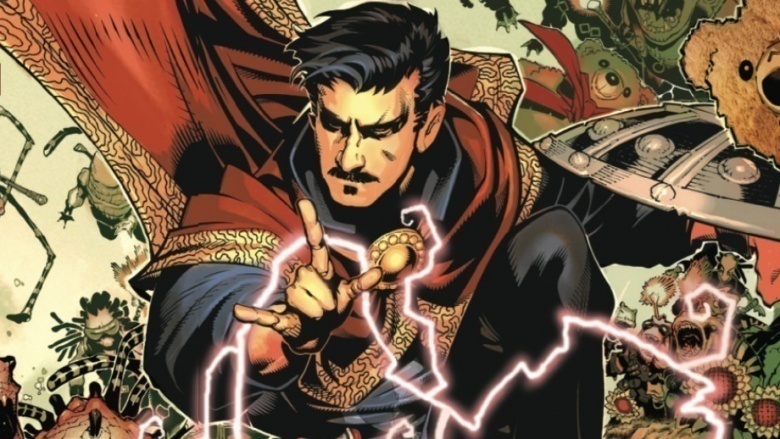 Marvel Comics debuted one of the publisher's strangest—pardon the phrase—characters in 1963. As conceived by Stan Lee and Steve Ditko, Dr. Strange was initially intended only as filler for the popular Marvel anthology series Strange Tales. His first story covered only eight pages of the book; clearly, creators Ditko & Lee had no idea the character would go on to become a signature Marvel hero.

Inspired by the pulpy supernatural mysteries of The Shadow and the popular radio program Chandu the Magician, Dr. Strange comics followed the adventures of Stephen Strange, a brilliant former surgeon. A terrible car accident caused major nerve damage to his hands, ending his medical career and sending him in search of alternative medicine that could restore his dexterity. A journey to the Himalayan mountains introduced Strange to the Ancient One, a fabled magician capable of curing any ailment—but who refused to help Strange because of his selfish past. Soon after, Strange intervened when a former disciple tried to kill the Ancient One, demonstrating his worth and earning a place as his apprentice. Upon returning to New York, Strange continued to defend the world from evil—battling threats native to Earth as well as from other dimensions.