Bond 25 Director Cary Fukunaga Breaks Silence On Bizarre Set Rumors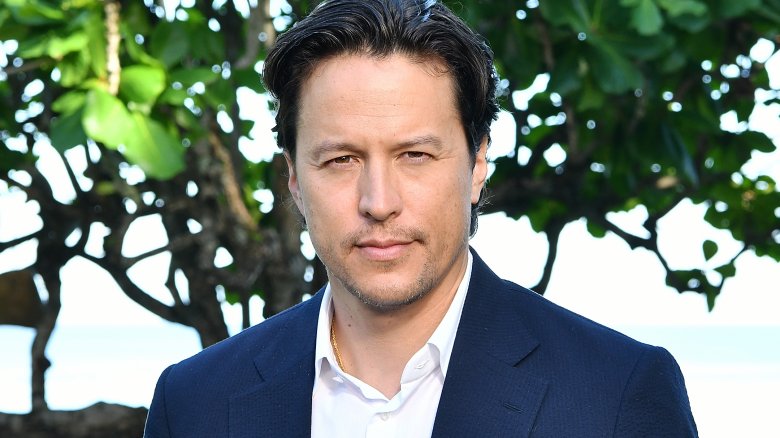 Slaven Vlasic/Getty Images
Cary Fukunaga is neither shaken nor stirred over the wild Bond 25 rumors circling the web recently. In fact, he finds it all quite funny. 
The director, who replaced former Bond 25 helmer Danny Boyle in September of 2018, made headlines earlier this week after The Sun ran a story claiming that there was "real mutiny" on set after Fukunaga repeatedly failed to show up for filming due to a video game addiction. Allegedly, the director was too obsessed with defeating video game bosses to fulfill his Bond 25 responsibilities. 
An insider relayed to The Sun that Fukunaga's preoccupation with video games created chaos behind the scenes: "It's bad enough that Cary was so late for filming and held everyone up, but then for the crew to be asked to work extra hours to cover it was just the final straw. He turned up three hours late which pissed everyone off. There was a big bust up because they're so behind. Many said they were not willing to give up their Father's Day in return for this film. It's just doomed ... [The crew] then set up a scene but director failed to turn up for several hours because he was playing on his PlayStation."
This seemed like yet another unfortunate setback to the Bond 25 production, which had already been hit with an explosion on set and an injury lead actor Daniel Craig sustained while shooting a stunt sequence. And it would indeed be a huge issue... if it were true. 
Fukunaga took to Instagram to address the bizarre rumors, making it clear that they're totally fabricated and that he would never skip out on work to play video games, no matter how much he loves them. 
The filmmaker posted a photo of Bond 25 production designer Mark Tildesley with a caption that reads, "[He] commented to me once that being a director must feel like dying of a thousand cuts, because of the constant stream of questions one must field. There's not a minute on this job that isn't scheduled, and even during a shoot day, in the hours before call, between takes and setups, and after we wrap there's always a line of dedicated and hard working department heads hungry to prep our next sequences, no one sleeps on this kind of job. So sure it's hard, but it's still the best job in the world and I'd never disrespect the hardest working cast and crew. We're all in this together. As for my PS4 relationship, if my RDR2 [Red Dead Redemption 2] progress is any indication, it's been stunted at 63% for months and if anyone spoils the end for me before I wrap on B25 I'm going to be pissed."
Fukunaga wasn't the only Bond 25 guy to speak up about the stories of on-set trouble. Actor Rami Malek, who portrays an unnamed villain in the upcoming movie, opened up to Digital Spy about recent talk suggesting the key scenes he shot for Bond 25 would be removed due to scheduling conflicts. He affirmed that it's all hearsay, as are the claims that Bond 25 is "cursed."
"The key scenes is something that was fabricated," Malek said, noting that the schedule had been "altered" after Craig sustained an ankle injury, though that didn't affect anything in the grand scheme. "The thing is, Daniel was injured, so they are shooting what they can. I talked to Cary yesterday and the schedule has been altered. I know that. But with a franchise like this, I think they have it together. They have it figured out by now."
Hopefully this is the last time Bond 25 will make news for unsavory reasons, and sailing will be smooth moving ahead. 
Bond 25 is due out in theaters on April 8, 2020. Fans in the U.K. can catch the flick a few days earlier, on April 3, 2020.