Game Of Thrones Prequel Series Begins Filming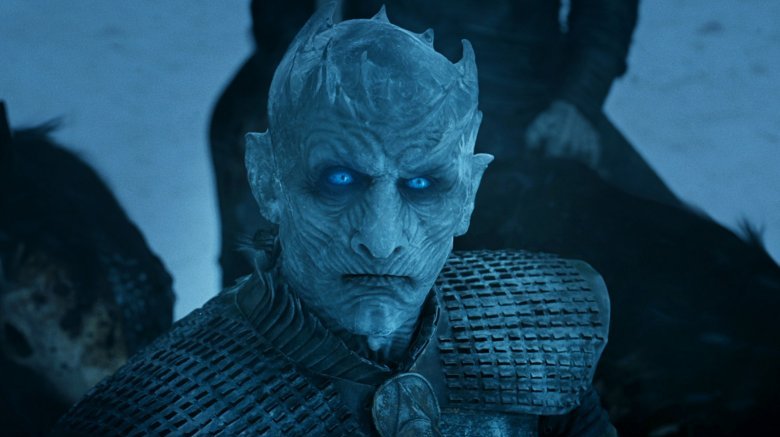 Get ready to head back to Westeros. 
The Game of Thrones prequel has already begun filming, according to Entertainment Weekly.
The prequel's pilot has kicked off production in a bid to score a series order, but that green light seems almost inevitable after the staggering success of the original series, which ran for eight critically acclaimed and universally watched seasons. Despite poor ratings and rotten reviews for the eighth and final season of Thrones, which suffered from everything from character issues to rushed pacing to weak scripts, fans are still anxious to see what prequels and spin-offs might result – and it looks like they'll get their wish before too long.
Though the production has quietly returned to Northern Ireland — a main filming location during the entirety of Thrones (in fact, Belfast will soon be home to a Game of Thrones studio tour) — the crew behind this new show bears no resemblance to the original series. With Thrones showrunners David Benioff and D.B. Weiss moving on to other huge projects like a new Star Wars film, the prequel series has director Jane Goldman (known for X-Men: First Class) on board, as well as author George R.R. Martin and filmmaker S.J. Clarkson (who has worked on projects like Netflix's Jessica Jones).
Since the series is a prequel, you won't be seeing any of your favorite characters from the original show. This story is set thousands years before Thrones' narrative even begins, and Martin once noted that Westeros will look and feel like "a very different place" in that most of its most familiar structures and cities haven't even been built. With no King's Landing, no Targaryen family, and dragons barely on the rise, this show will definitely tell a very different story, but it's one that might give fans an incredible insight into how the "modern" version of Westeros came into existence.
Several big-name actors are already attached to the project, though nothing specific is known about any of their roles just yet. Naomi Watts, Miranda Richardson, Josh Whitehouse, Jamie Campbell Bower, Naomi Ackie, Denise Gough and Alex Sharp are just a few of the names set to appear on the as-of-yet untitled show. Some have surmised that it will be called The Long Night (a term referring to Westeros' long winters that also served as the third episode title during the show's final season), but those details are still unknown. It's expected that most of the concrete details surrounding this new show will be kept tightly under wraps until it hits screens.
When will that happen, exactly? Since it hasn't been officially greenlit yet, that remains to be seen, but once HBO gives it the go-ahead, the earliest possible date that EW mentions is late 2020. If the network decides to stick with its early spring release dates, as they did during most of Thrones, it will probably end up slated for the first half of 2021.
Even after a disappointing and largely despised final season, Game of Thrones still spent eight seasons proving itself as one of the most important television shows in history as well as one of the biggest pop culture phenomenons of all time, so it seems like a no-brainer that HBO would go ahead with a prequel series. With a built-in fan base and the potential to earn back some of the good will that Thrones squandered during its last season, this upcoming show is sure to be a huge success. As more news breaks, fans will only get more excited at the prospect of returning to such a beloved and mythologically dense universe.