The Long Walk: Director Talks 'Claustrophobic' Stephen King Adaptation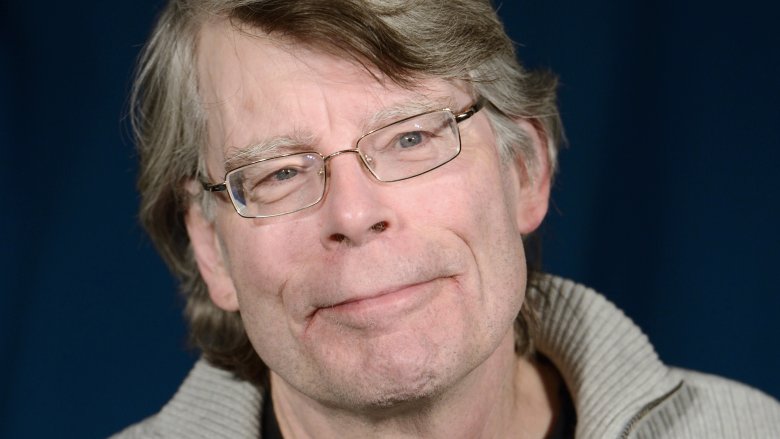 Eric Feferberg/Getty Images
The Long Walk, an early, intriguing work by the Master of Horror, is on its way to the big screen — with a sure hand at the helm.
Director André Øvredal, who directed the excellent horror features Trollhunter and The Autopsy of Jane Doe, recently sat down with Rue Morgue to discuss his take on the story. Øvredal sees the work as a kind of twisted metaphor for life — which, considering its plot and setting, could be seen as a pretty bleak outlook.
The Long Walk was first published in 1979 under King's pseudonym Richard Bachman, and was collected with other novels published under that name in the 1985 collection The Bachman Books. It takes place in a dystopian version of the U.S. at an undetermined point in the future, where young men of age can enter the titular contest, with the grand prize being literally anything their hearts desire. The rules of the contest: participants must walk south, along a lonely stretch of highway, from the border of Maine and Canada. At any time, they can request nutritional supplements and canteens of water, but they must not slow down below a pace of four miles per hour.
The first time a participant falls below this limit, they are warned; the second, another warning. These warnings fall off after an hour, but if a third warning is received before that time, the contestant is "ticketed." This means that they are shot dead on the spot. The last one standing wins.
It's an unbelievably grim tale, one which King began writing when he was only a college freshman. Øvredal's comparison to the story being a metaphorical rumination on the "long walk" of life might seem pessimistic in the extreme, but it makes a certain amount of sense.
"You watch your family and friends die around you as you go through life, and there's a human connection there to the horror these kids are experiencing that goes way beyond the smaller story going on right in front of you," Øvredal said. "As a director, it's extremely inspiring to be able to tell a story that is so human and so gruesome at the same time... I'm in awe of Stephen King for having understood so much about humanity at the age of 18 or 19 when he wrote this."
Because of the competition's very nature, its participants are discouraged from forming bonds. But, human nature being what it is, they quickly form friendships and cliques, even with the complete understanding that they're very temporary. Øvredal found this aspect of the story to be intriguing, in that many of the relationships we form throughout life are just as temporary — even if we might not be as acutely aware of that sad reality. He also drew an interesting comparison to the act of making movies, which (ideally) requires a great deal of emotional investment on the part of all involved.
"It... reads as a story about people you get to know in extreme circumstances, [but] I can compare it to filmmaking as well," the director said. "It's a similar situation, where you get thrown in with people you don't really know, but you have some of the most extreme moments of your life with these people, and then suddenly they're gone and you move on to the next movie, and you rarely have the same crew... So there are a lot of things in The Long Walk to connect with emotionally."
Øvredal shared that the film's script, by Zodiac screenwriter James Vanderbilt, is quite faithful to King's novel, saying that it "really honors what King wrote in a beautiful way." While he's not a King completist, he also said that his connection to the project comes from being strongly influenced by the Master's early output.
"I haven't been able to keep up with his latest works, since I've been too busy on my own projects, but I read all of his early books," he said. "They influenced the way I see horror and the way I see storytelling. I read them at a time when I was also watching the Amblin movies and other films that inspired me as a filmmaker, and it all kind of blends together into one world, because they do oftentimes play in that same space."
It may seem counter-intuitive to compare The Long Walk with The Autopsy of Jane Doe, which largely takes place within the confines of a single room. But as Øvredal explained, you don't necessarily have to be in an enclosed space to feel the walls closing in.
"It'll be very claustrophobic, because we never leave that road. I think the studio and producers really liked my work on The Autopsy of Jane Doe, and compared it to this, because it's very intimate. You're walking right there with these kids; the fact that it has an expansive nature around it, as opposed to just walls, is a variation, but it's going to be an extremely claustrophobic movie."
The flick will be produced by New Line Cinema, which struck gold in 2017 with another King adaptation — It: Chapter One, which admirably did justice to one of King's most densely layered works and became the highest-grossing horror film of all time. Chapter Two will be arriving in theaters this September, and with The Long Walk, the production house will be looking to keep the King ball rolling.
In our humble opinion, The Long Walk is one of King's most underrated novels; it's something of a wonder that it hasn't been adapted before, but Øvredal and Vanderbilt seem like the perfect director/writer combo for the job. No release date for the picture has yet been announced, but we'll be keeping an eye out for it — along with any casting info that might come down the pike — and we'll give you the lowdown as soon as any news breaks.